If you are opted into Family matching, why not let your matches know which parts of your history you are researching as well as any DNA discoveries you have already made? You can do this by creating a "bio" about yourself.
2. Select the profile you wish to write a bio for by clicking on "change profile" on the profile page or from the drop-down menu on the top right of the screen as pictured below.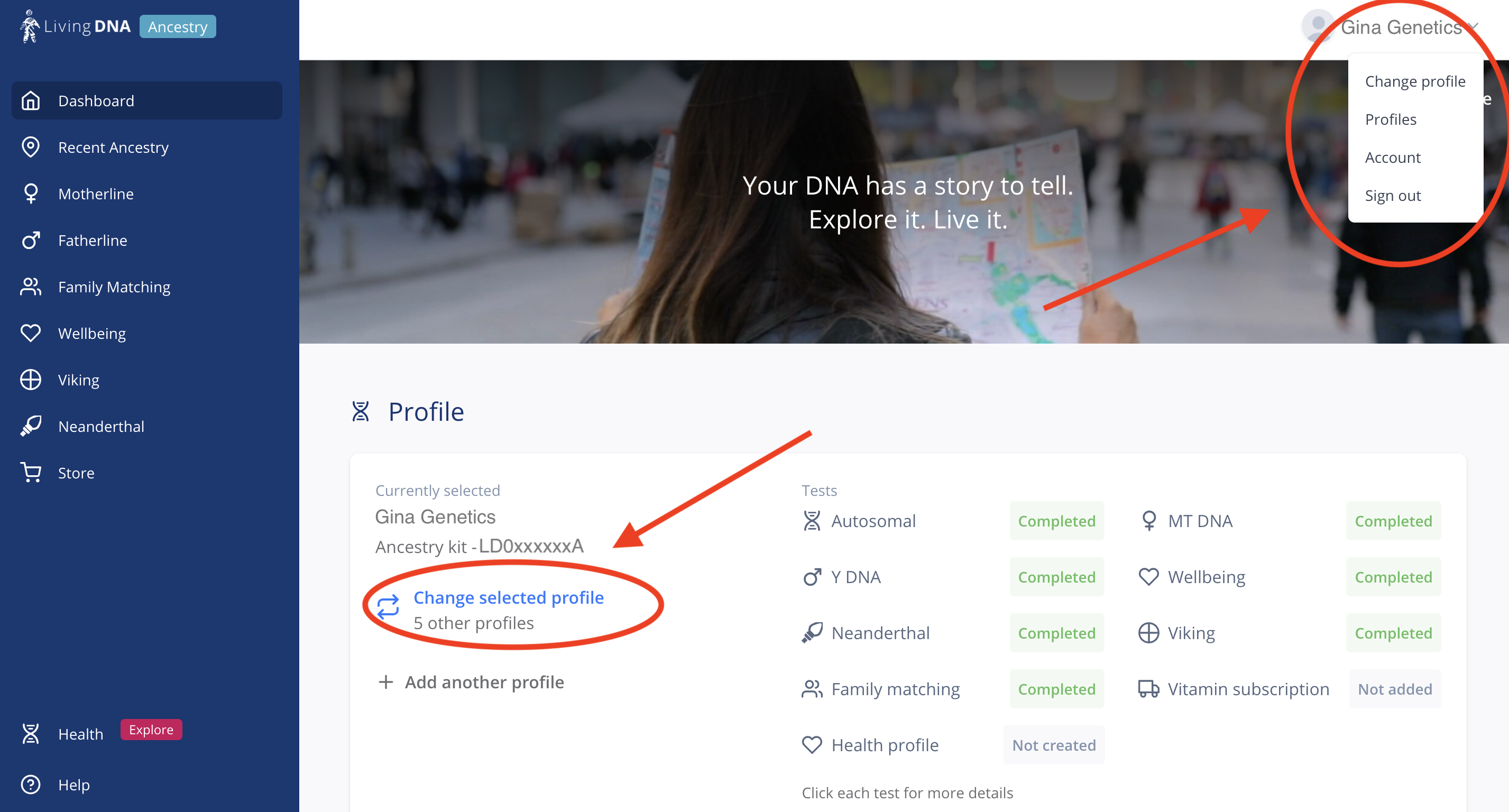 This will then load a list of the test profiles that you manage in your account.
3. Select the profile you wish to edit by clicking on the name. This will then load the DNA profile for that test.
4. Scroll down the page to the family matching section, and select "Bio."
5. The Bio section will load. Please enter your details in the text box and select save.
Please be aware that anything written in this section will be visible to all your matches.