If you would like to check or change the biological sex you have entered for yourself in your Living DNA portal, follow the steps below.
Log in to your Living DNA account using your email address and password here.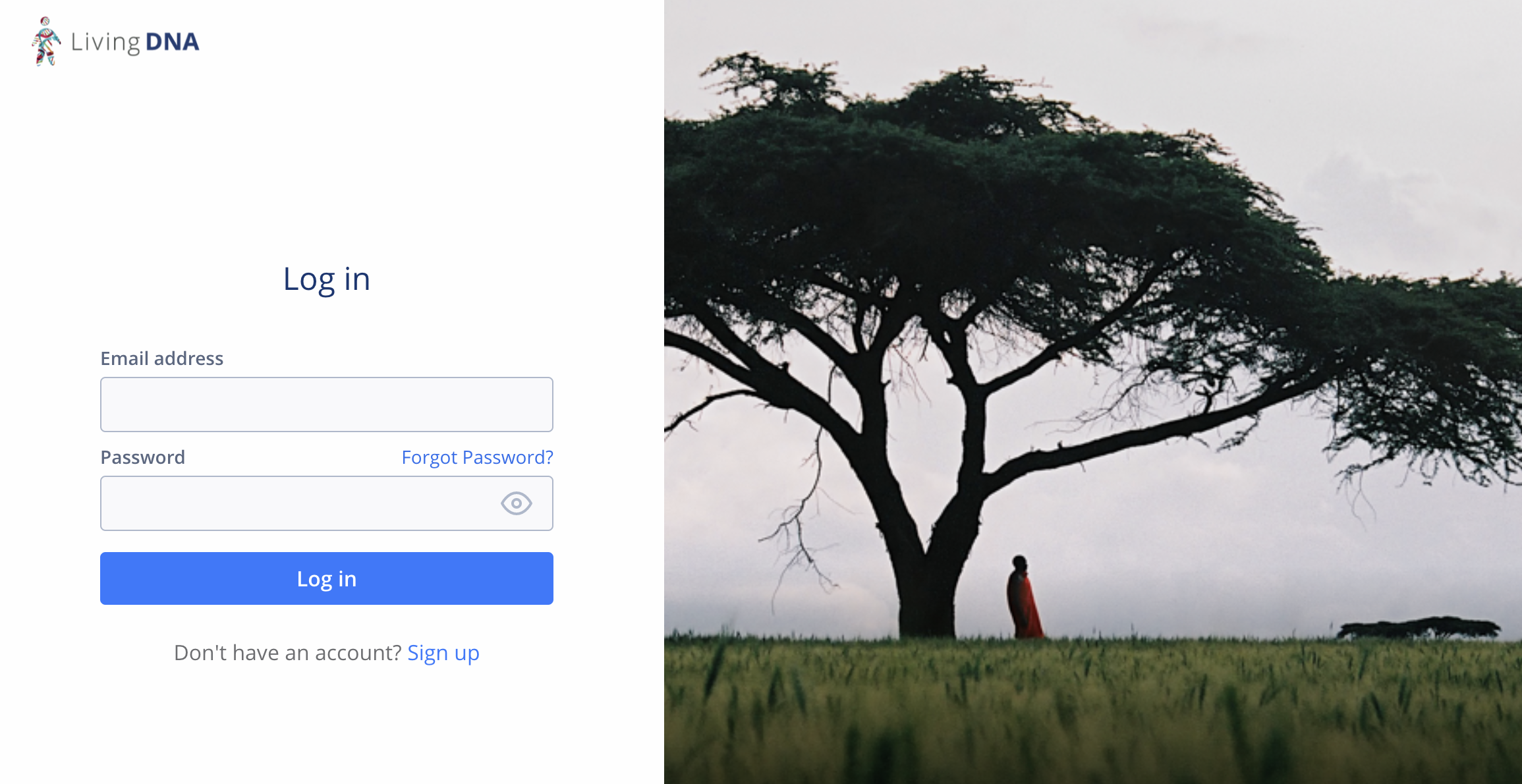 2. Click on your name, next to your profile picture at the top right of the screen, this will reveal a menu. Select "profiles."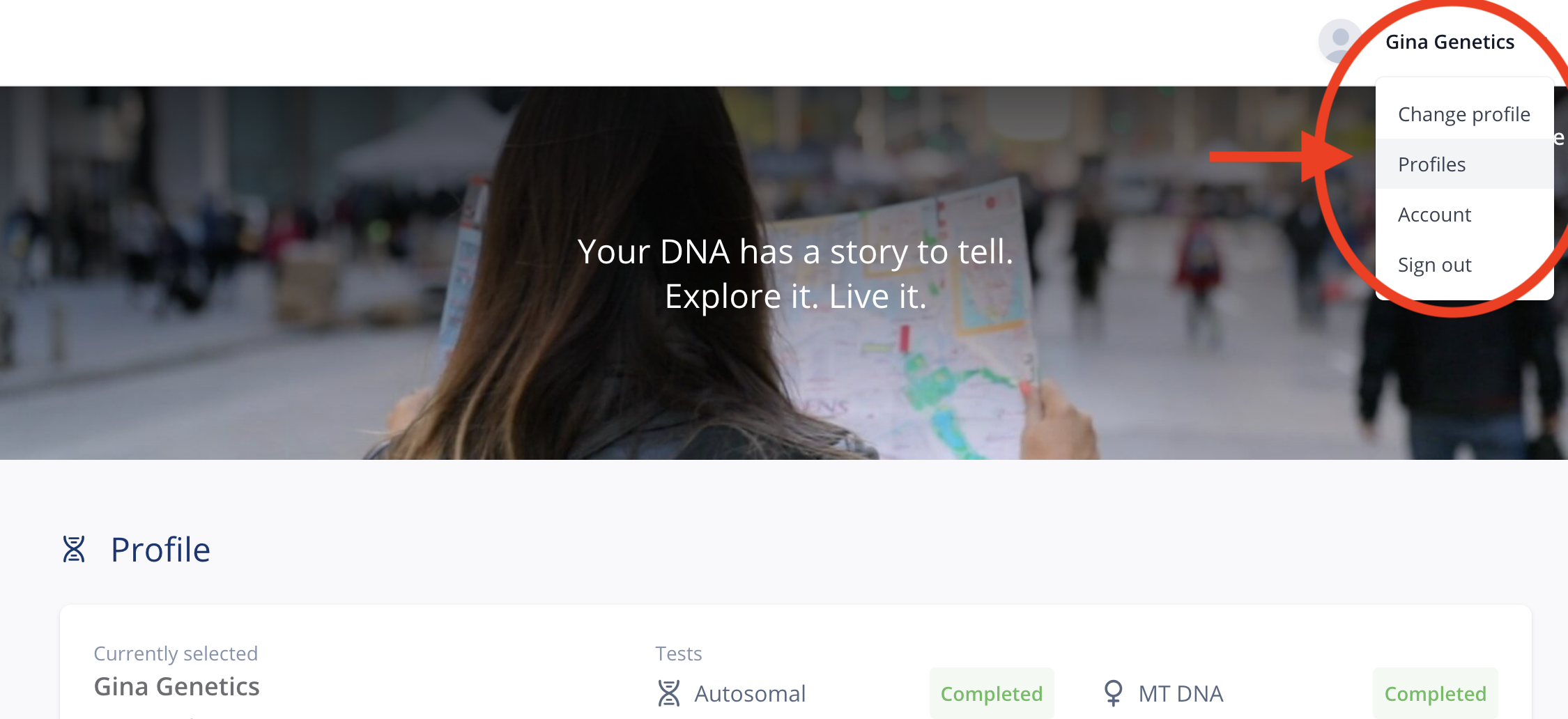 3. Select the DNA Profile that you would like to change the date of birth for by clicking on the name.

4. Your test details will load. Select "biological sex."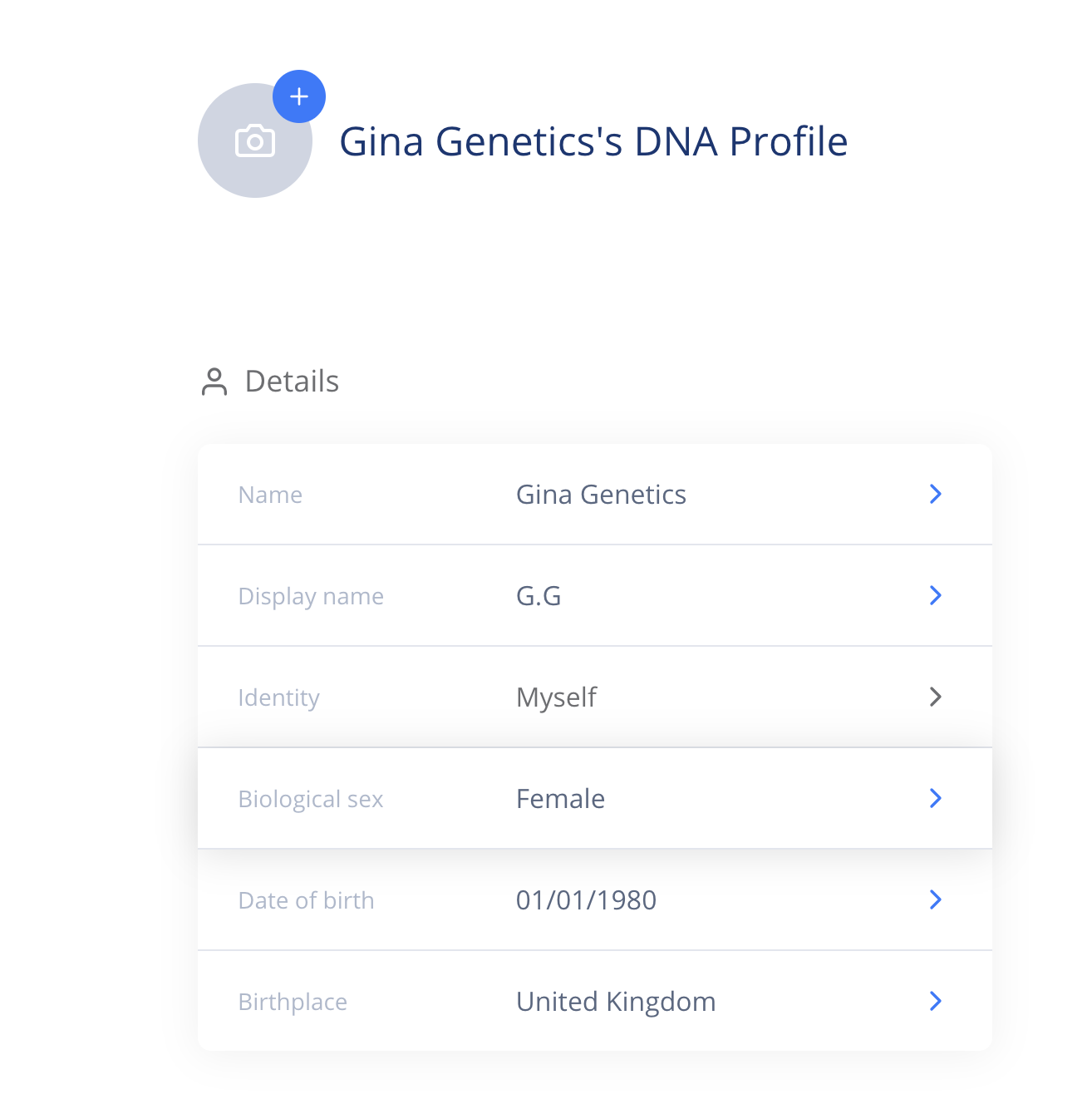 5. Then edit the sex and click save.