Panel update versions
As part of our ongoing commitment to research and refining customer results, we regularly offer free updates.
Depending upon where we have been focusing our research, eligible customers will be invited to update their results in their Living DNA portal.
We display your version history in your portal so you can check which updates you have received.
Every customer has the most current version of their results displayed. If a relevant update becomes available you will be notified within your portal (as a pop-up window) and via email.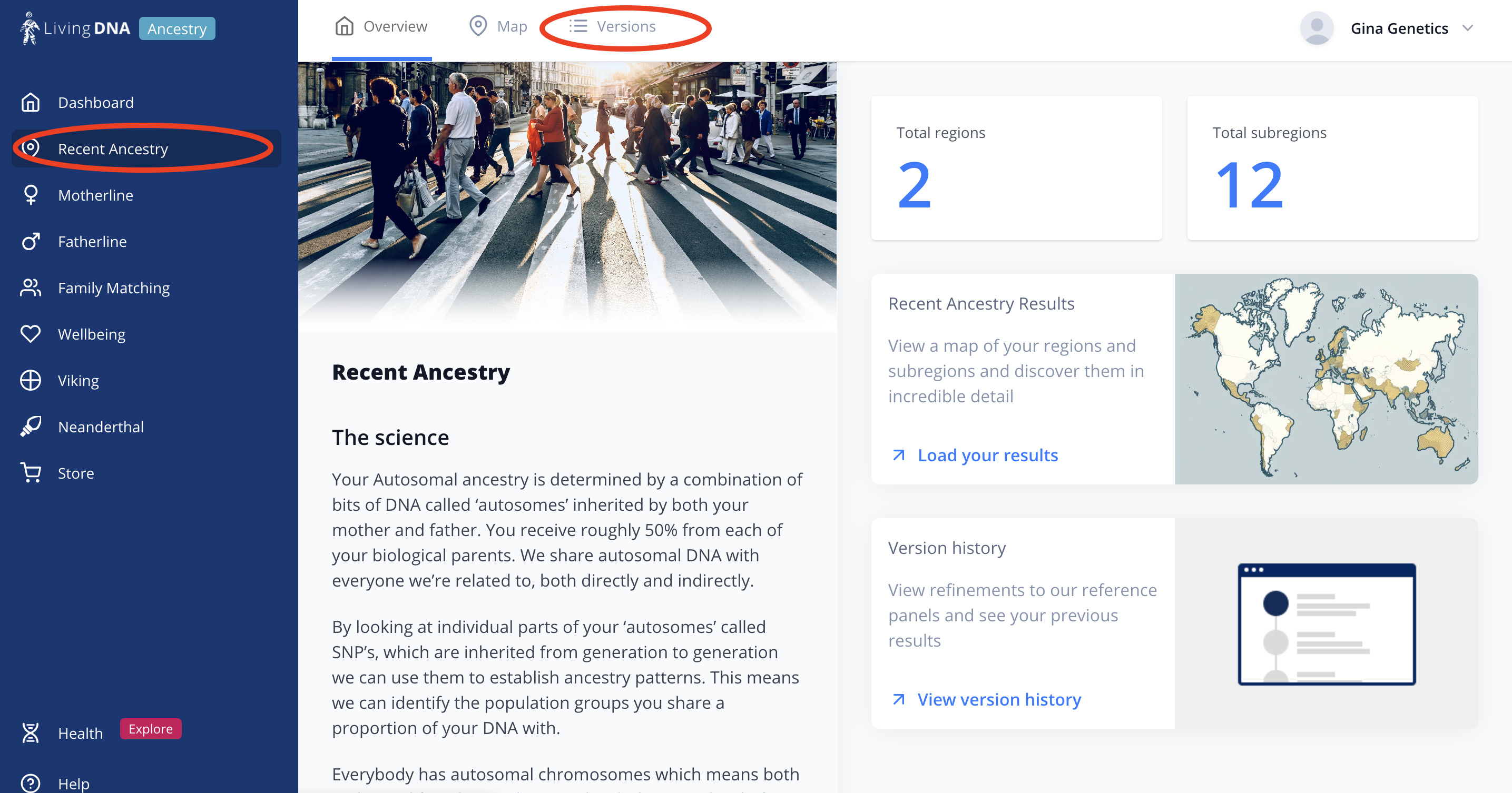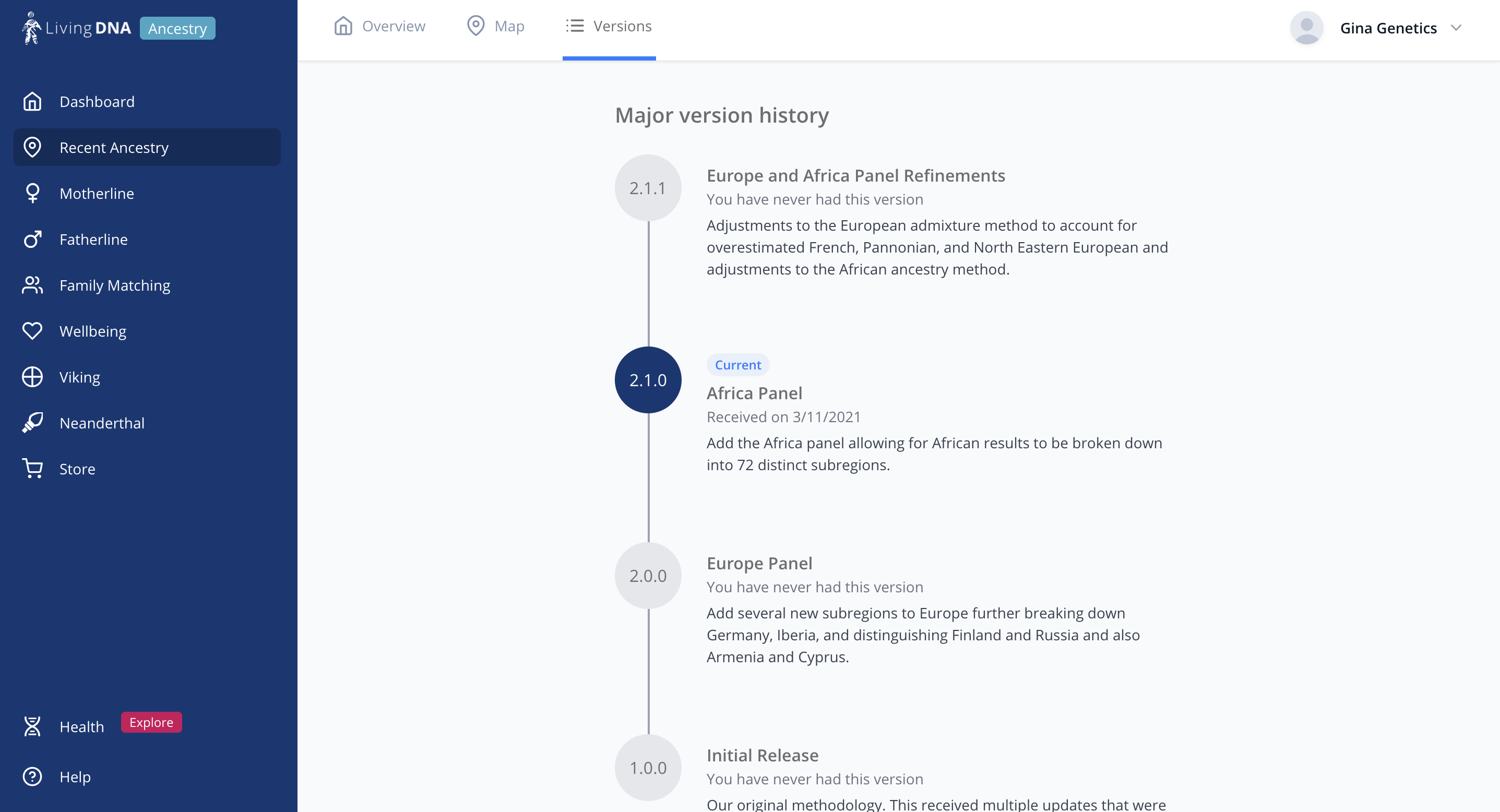 Related help centre articles;
What is an update and how is it done?