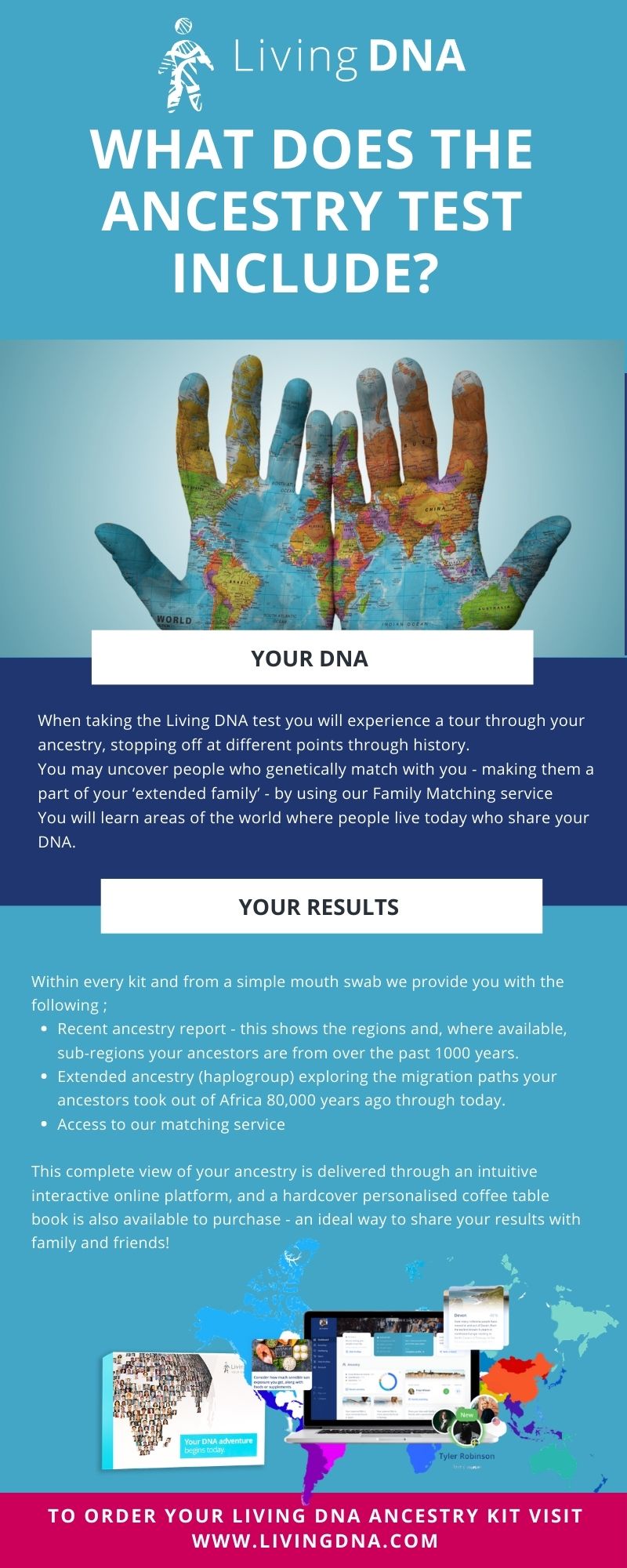 Your DNA
When taking the Living DNA test you will experience a tour through your ancestry, stopping off at different points through history.
You may uncover people who genetically match with you - making them a part of your 'extended family' - by using our Family Matching service. You will learn about areas of the world where people live today who share your DNA.
Your Results
Within every kit and from a simple mouth swab we provide you with the following:
Recent ancestry report - this shows the regions and, where available, sub-regions your ancestors are from over the past 1000 years.
Extended ancestry (haplogroup) exploring the migration paths your ancestors took out of Africa 80,000 years ago through to today.
Access to our family matching service.
This complete view of your ancestry is delivered through an intuitive, interactive online platform, and a hardcover personalised coffee table book is also available to purchase - an ideal way to share your results with family and friends.