Creating a Living DNA account one of the most important first steps in your DNA adventure. Your Living DNA account is a secure hub for all your DNA explorations that only you can access.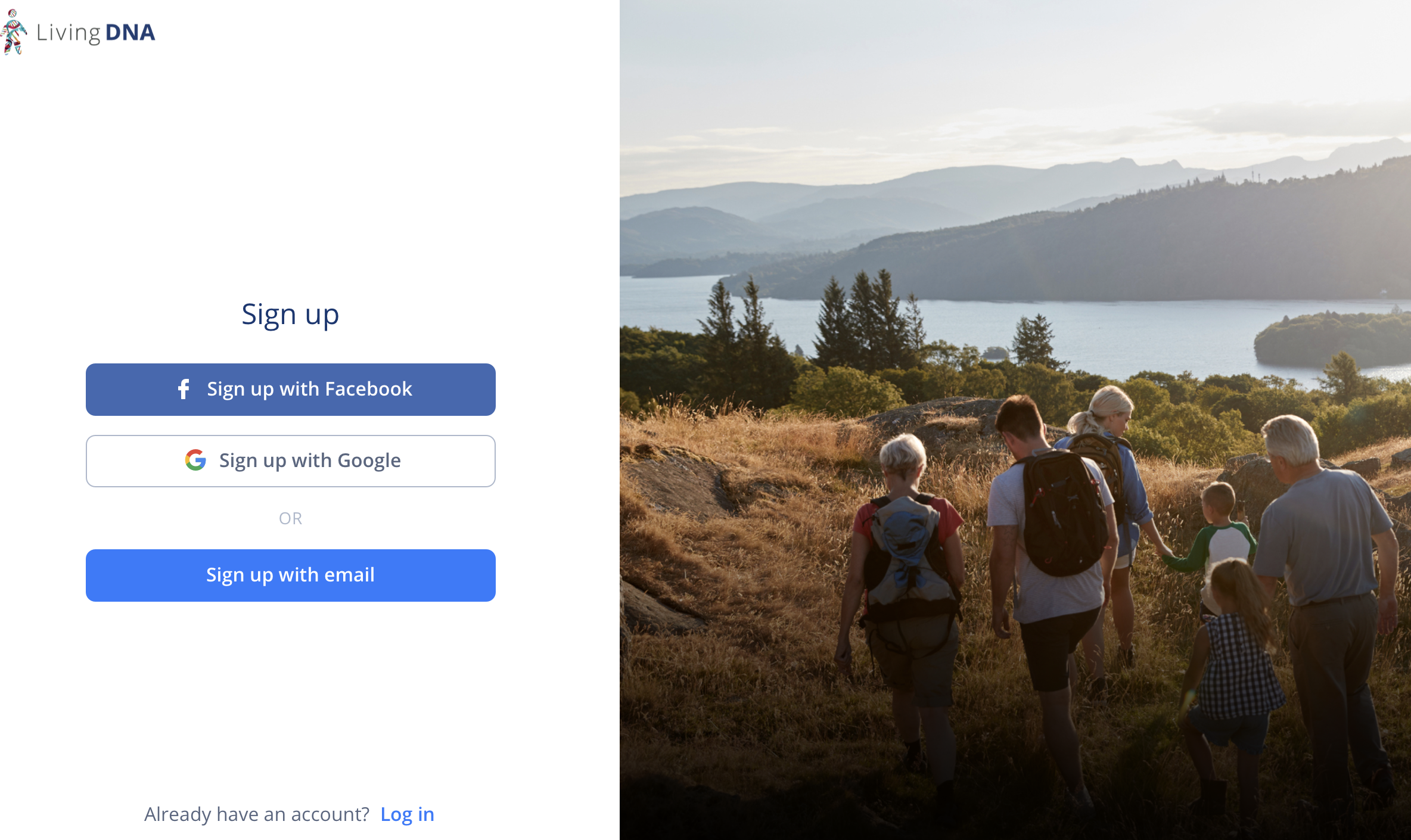 You will need an email address to create an account at livingdna.com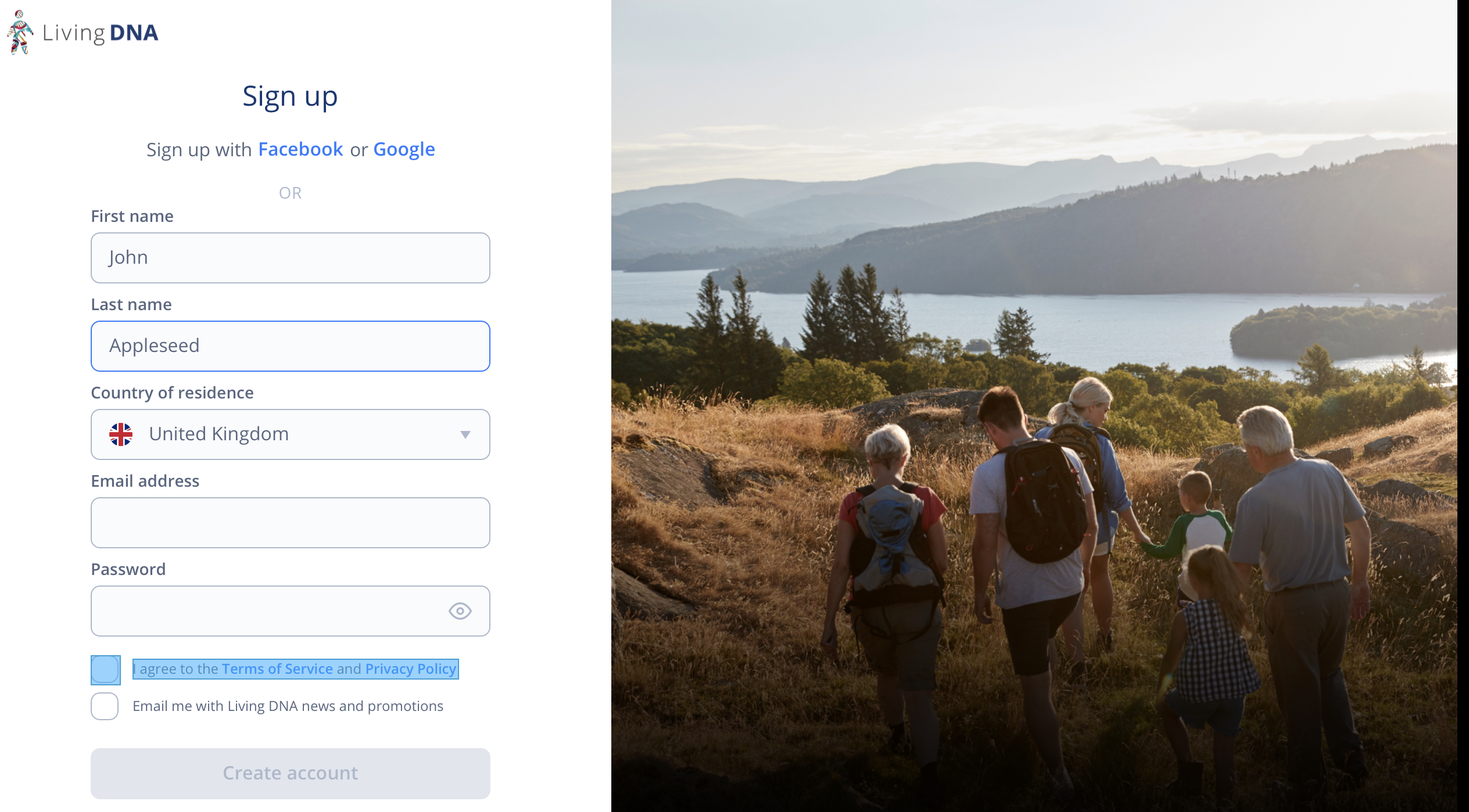 You will also need to set up a password. When you're creating a password, we advise using a combination of letters, numbers and special characters along with capitals for the most secure password.
You will need to read through the terms and conditions and, if you agree to these, tick the box to continue. Unfortunately, you cannot proceed with setting up an account if you do not agree.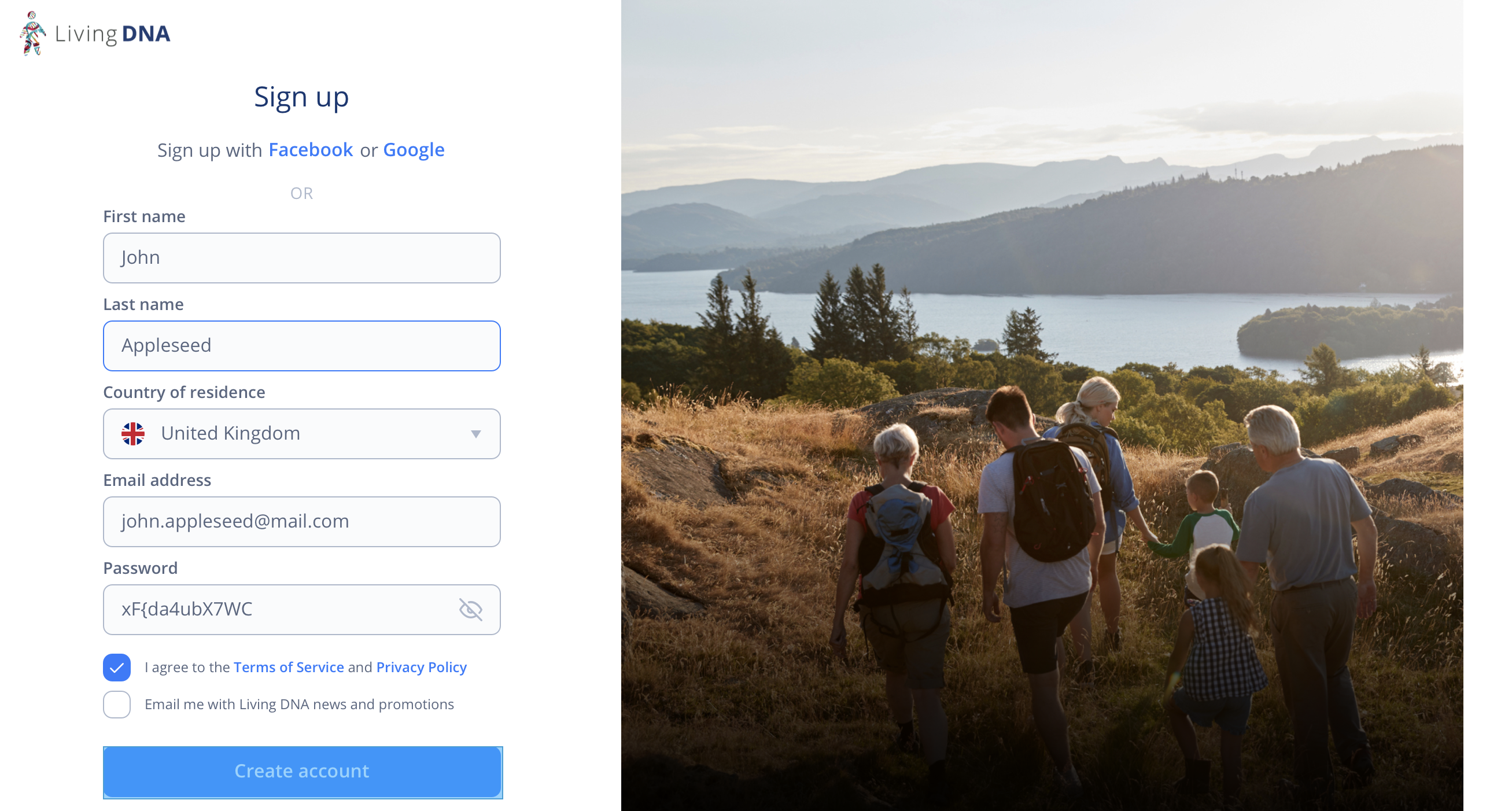 Once you have set up your email and password you will be sent an email with a link to validate your email address. You must click on the link within this email, as this confirms that the email address is correct and that you have access to it. This is an important security step, so please let us know if you don't receive the validation email!

Once this is done you can log in and begin activating your kit or uploading your data!