If you would like to see how your results have changed after each update, you can view your previous results from your version history.
1. Simply select "recent ancestry" from the main menu and then select "Versions" in the menu at the top of the screen.
(if you manage more than one test, you may need to switch test profile. How do I switch between profiles on my account?)
2. Scroll down the page and select "see overview of these resutls." Your previous results will then load.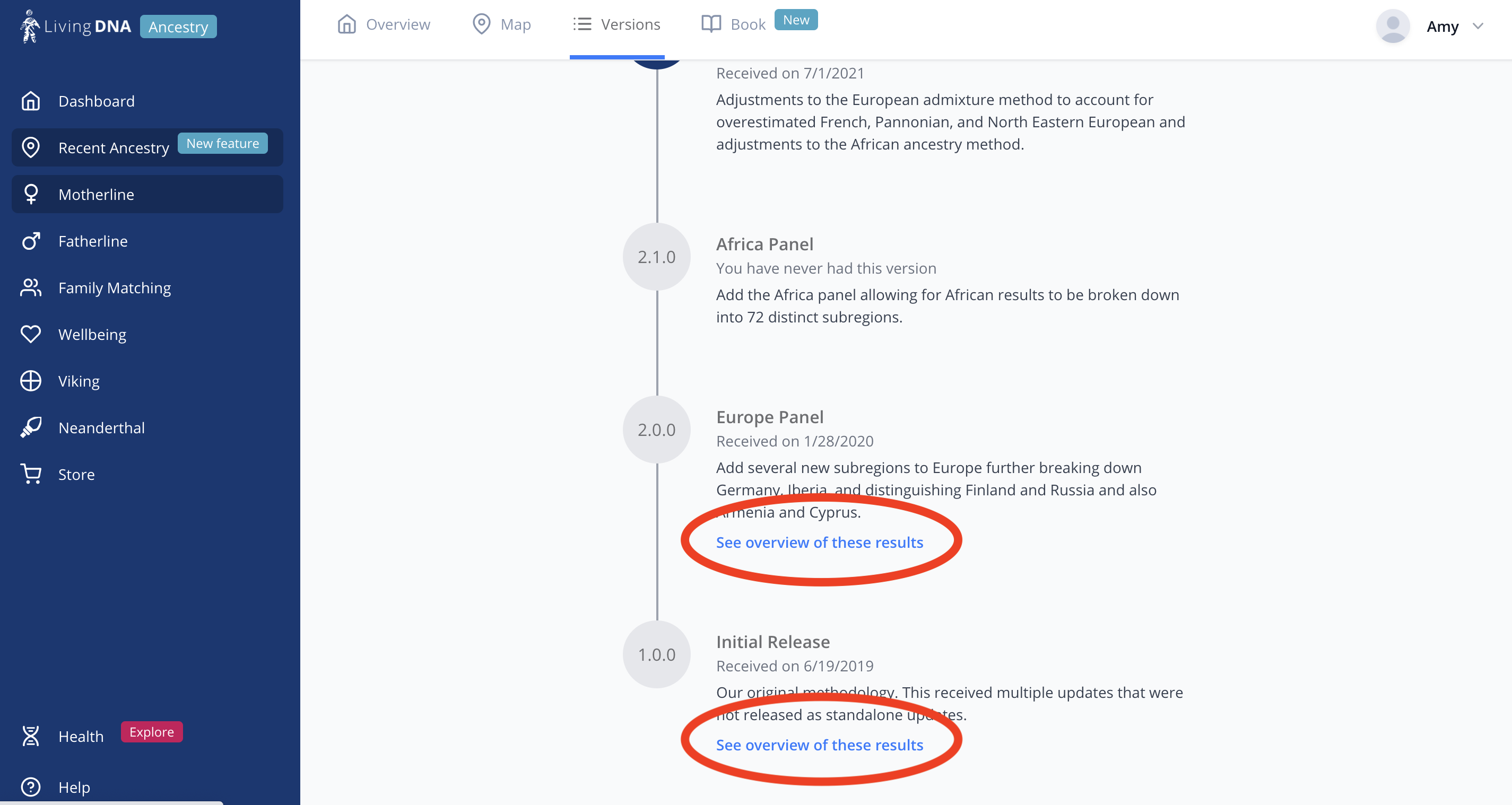 Related articles;
Which version of results do I have?