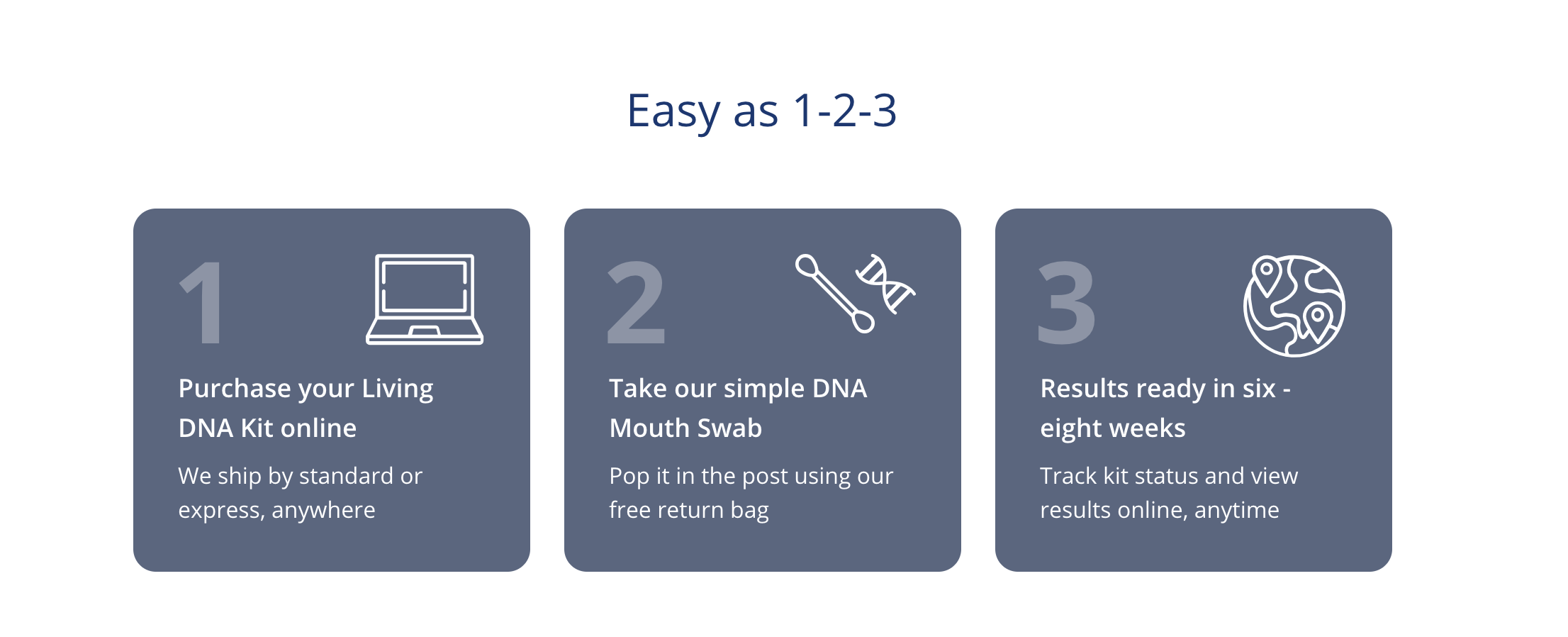 Whichever Living DNA test you choose to purchase, you and your swab will follow a similar journey.
1. Simply purchase the kit of your choice online and have this sent to your chosen address.
2. Rub the mouth swab on the inside of your cheek for 30 - 60 seconds and return the swab to us. Don't forget to activate your test!
3. Your results will be ready 6 - 8 weeks after we receive the sample. You can track your sample at every stage by logging on to your online portal.