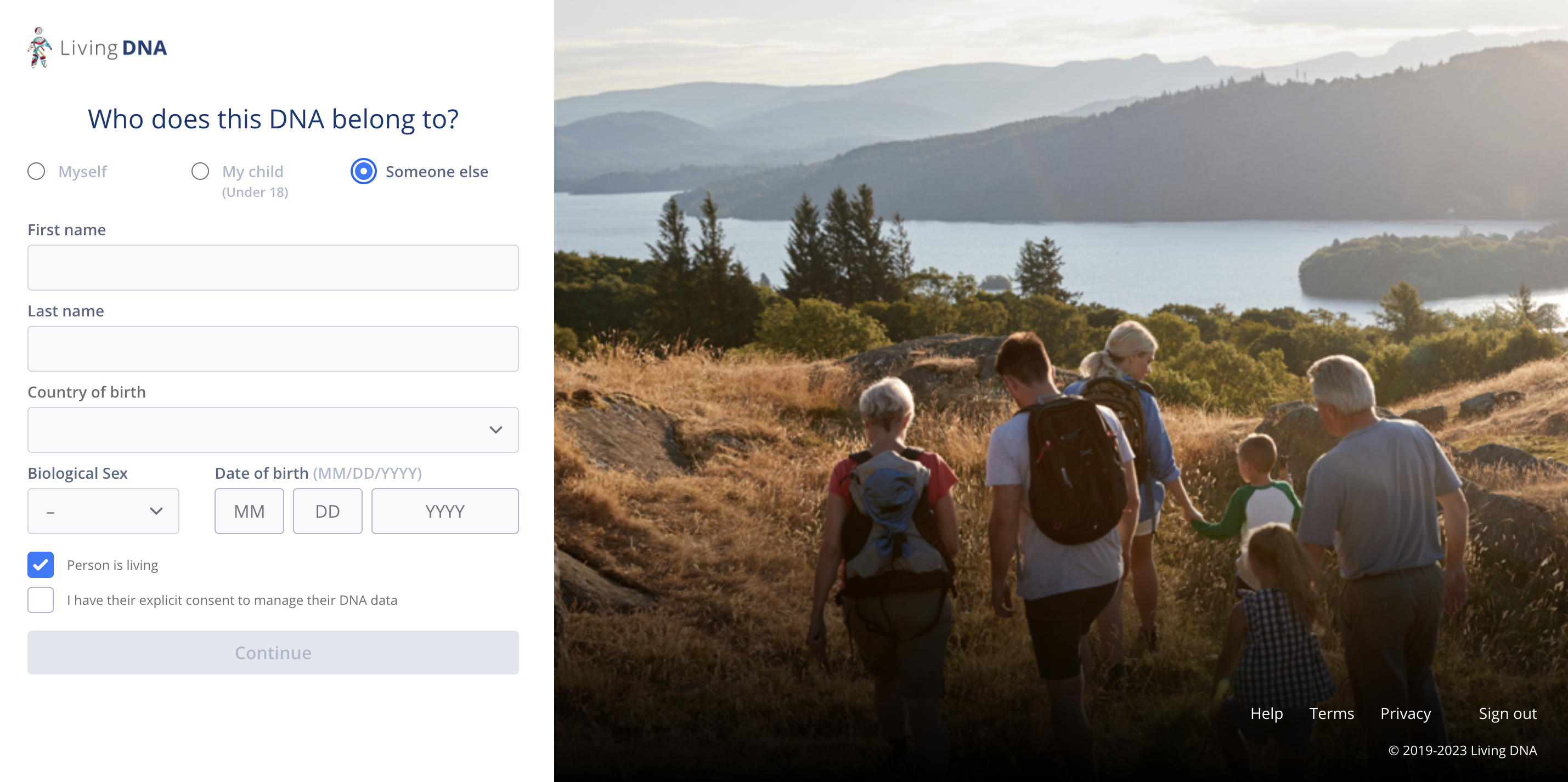 Which companies do we accept?
We've done a lot of work behind the scenes to make sure that our systems can read data from the most common sites. These are:
AncestryDNA
23AndMe
MyHeritage
FamilyTreeDNA (family finder)
Gene by Gene
Genographic (Geno 2.0)
Which format?
The file will also need to be in the correct format. There are a few file types that our systems can process, so please make sure that the file you're uploading has one of the following extensions*:
.TXT
.CSV
.ZIP
.GZ
*Please note that renaming the file with a different extension will not change the file type.
Important information:
-Make sure that the file is Autosomal only, and does not include any mitochondrial or Y-DNA data.
-Make sure that your file is Autosomal Build 37.
-Do not edit or modify the file.
-To get the best out of your upload, please make sure that your file is a fresh copy of your data (in genome build 37), and without opening it, upload it to us.
- Do not attempt to upload a file you've downloaded from Living DNA. There is no benefit to uploading your data back to us, as we already have a copy of our systems.
How to upload;
1. Log into your Living DNA portal or create one if you do not have so already.
You can do this here; Login
2. Select "Upload DNA" and enter your details.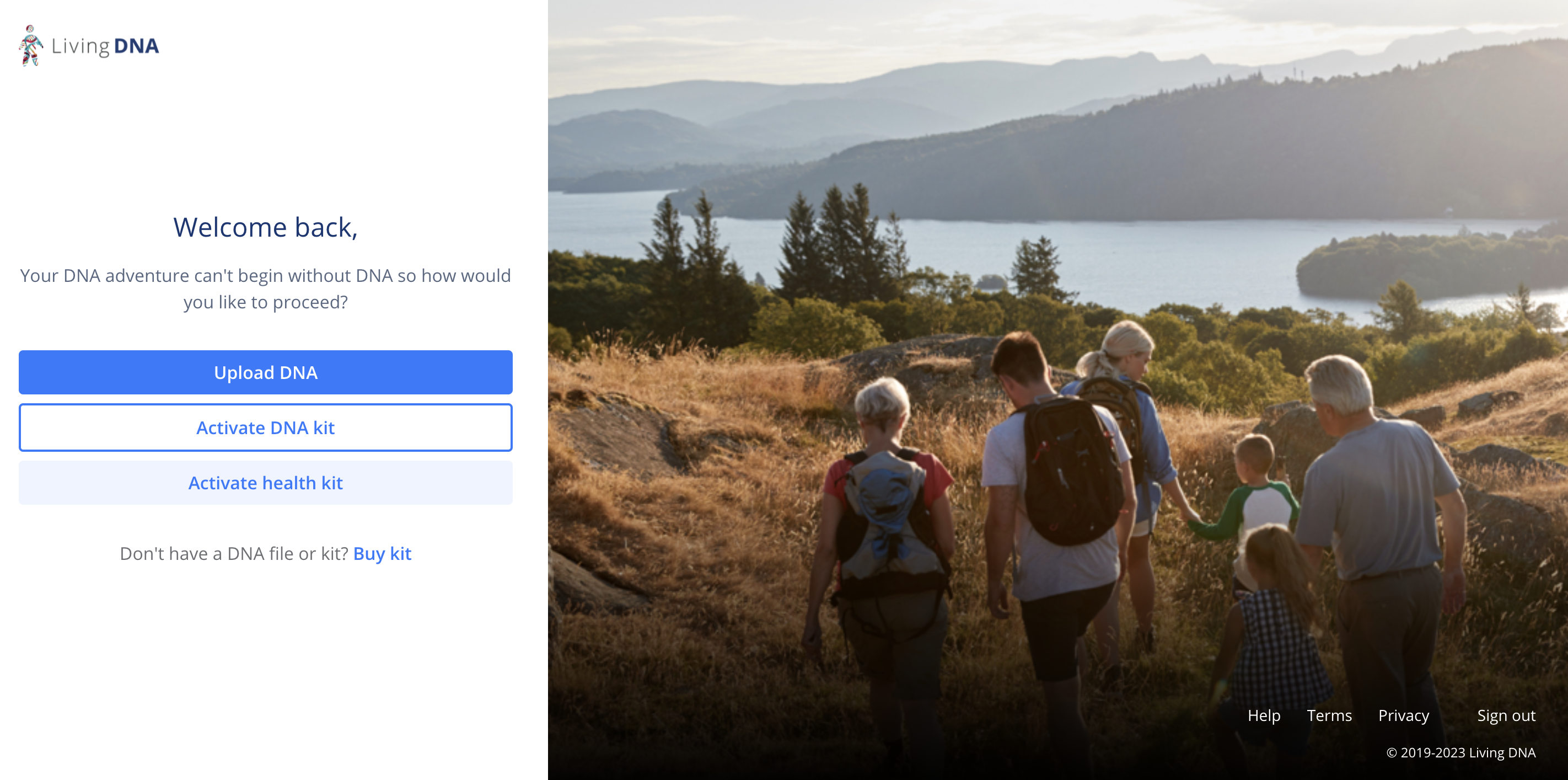 NB. If you have just created an account, you'll be invited to do this (above). However, if you are logging into an account you already have, you can find the upload option "add another profile" on your Dashboard page under profile (below).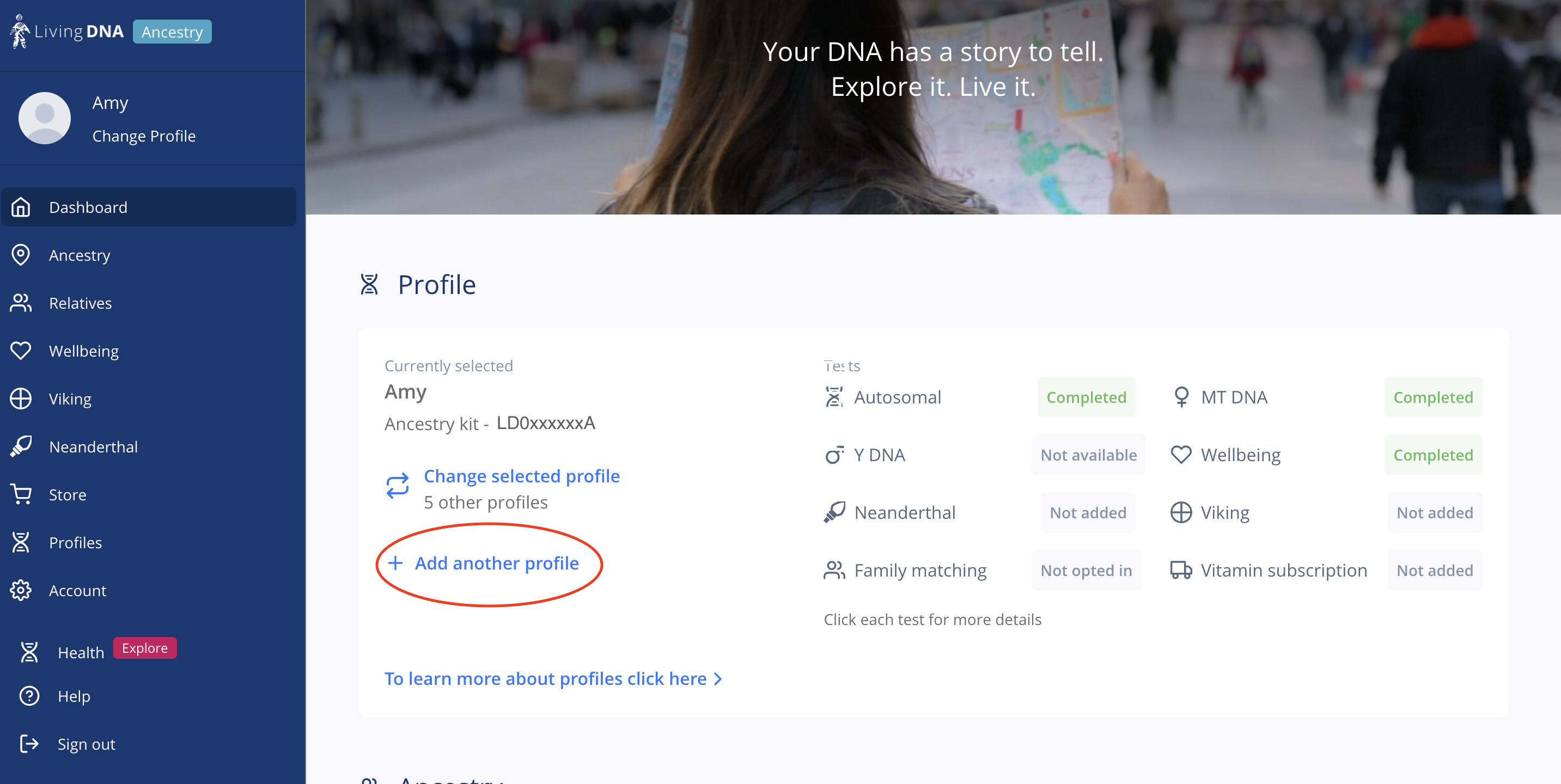 3. Drag and drop the DNA file into the box and select "upload."
4. You can then choose what you would like to do with your DNA.