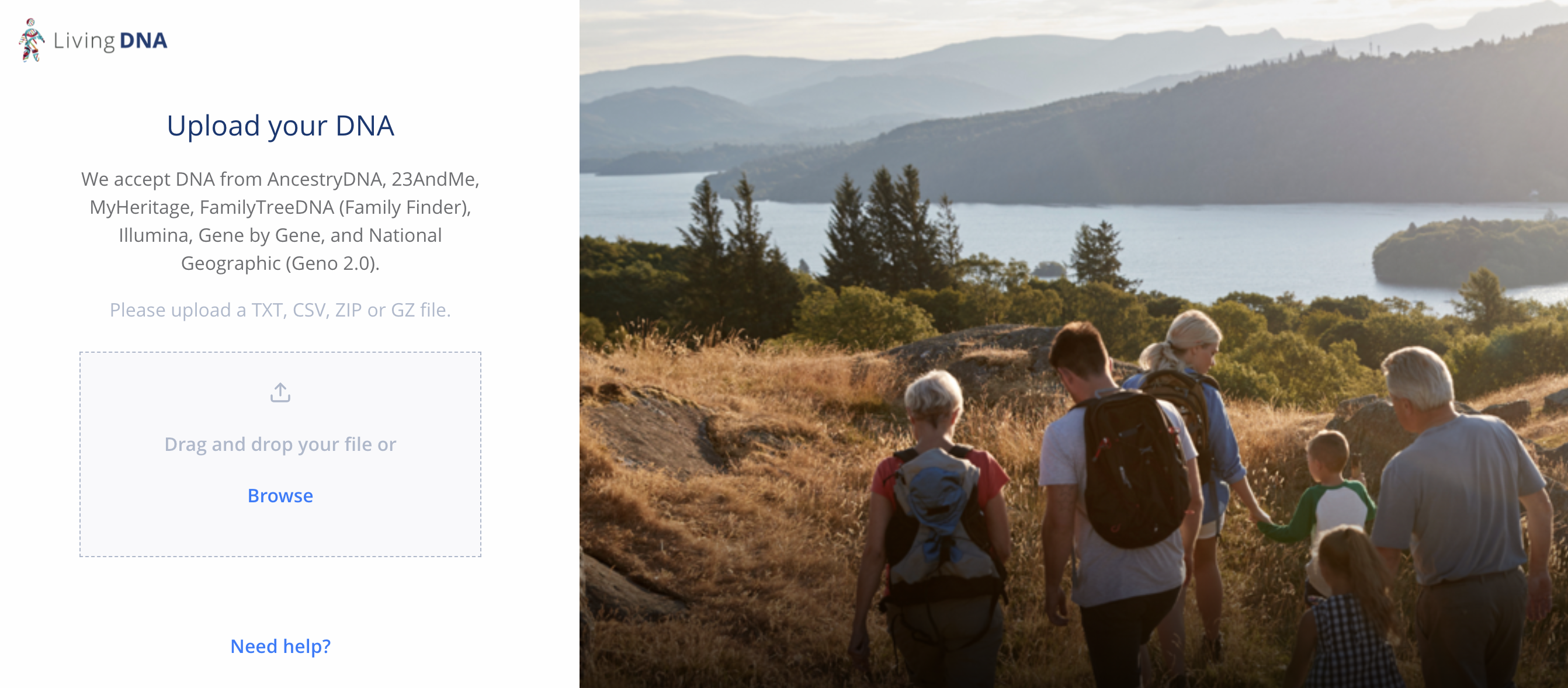 To make sure you can get results from uploading your file, there are a few things you'll need to check before you go ahead and send us your file.
Every testing site will format their files in a slightly different way. In order to get results from your file, our own systems will need to be able to read it. We've done a lot of work behind the scenes to make sure that our systems can read data from the most common sites. These are:
AncestryDNA
23AndMe
MyHeritage
FamilyTreeDNA (family finder)
Illumina
Gene by Gene
National Geographic (Geno 2.0)
The file will also need to be in the correct format. There are a few that our systems can process, so please make sure that the file you're uploading has one of the following extensions*:
*Please note that re-naming the file with a different extension will not change the file type.
We are sorry, but we only accept DNA files. This means that we don't accept Gedmatch or 'tree' files.
There are a few other things that might cause your raw data file to fail in our systems, so please take care to check the following list before you go ahead.
Please make sure that the file is Autosomal only, and does not include any mitochondrial or Y-DNA data
Please also make sure that your file is Autosomal Build 37
Please do not edit or modify the file by:

Opening in a text editor (e.g. Excel) and resaving the file in a different format
Processing with a third-party tool (e.g. DNAland)
'Merging' data from two different testing companies, e.g. 23andMe + AncestryDNA

Please do not attempt to upload a file you've downloaded from Living DNA. There is no benefit to uploading your data back to us, as we already have a copy in our systems
To get the best out of your upload, please make sure that your file is a fresh copy of your data (in genome build 37), and without opening it, upload it to us.
For more information visit our DNA upload page