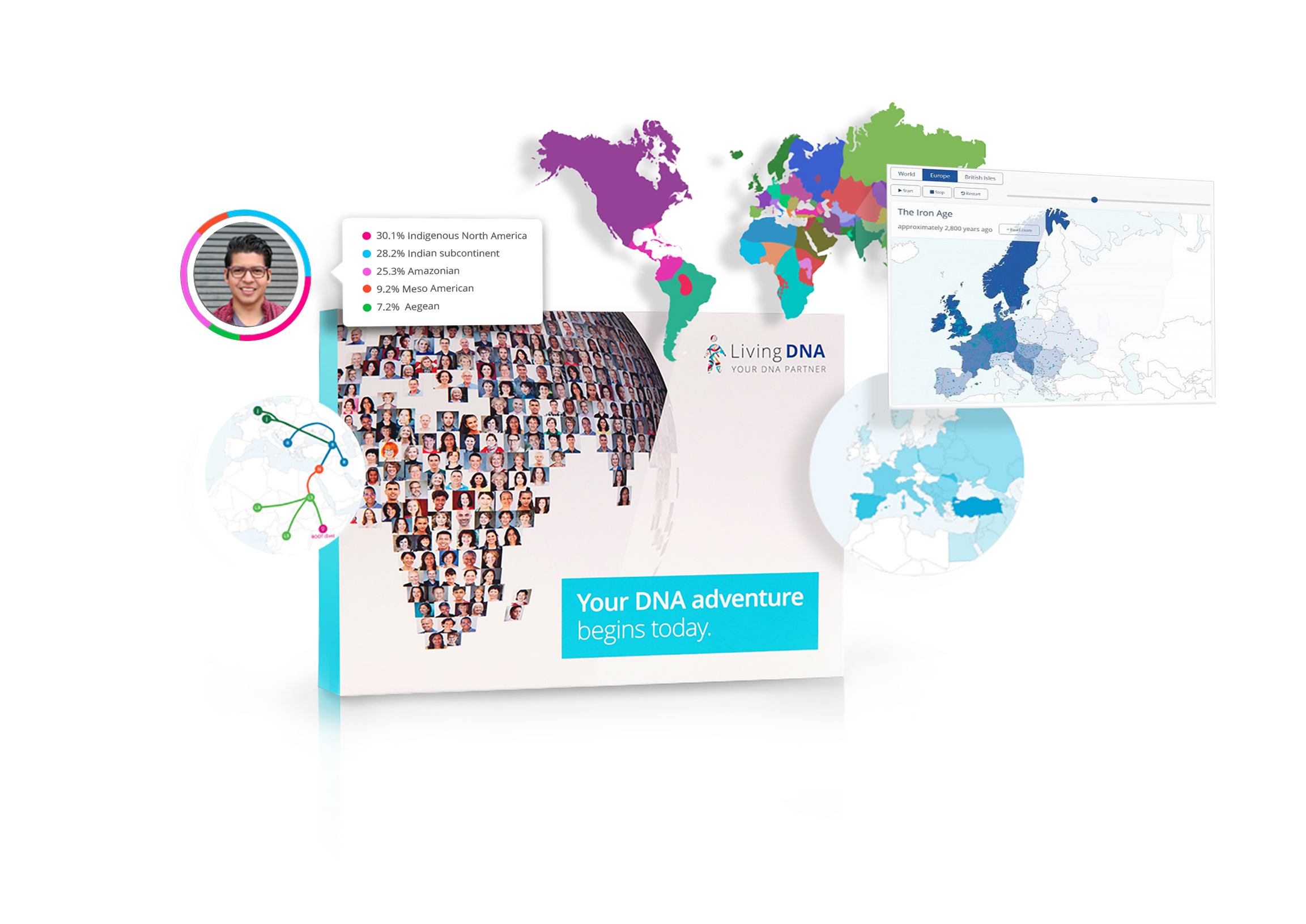 By using just a simple mouth swab, Living DNA uses advanced technology to read your DNA, and to discover your family's ancestry.
Living DNA deciphers traces of the past that are hidden within DNA identifying areas from up to 150 worldwide regions.
The results are displayed via an online interactive secure portal, and will receive ongoing updates as and when we are able to refine the regions.
Your results can also be printed in a personalised ancestry book for an additional cost.