How do I send a Living DNA message to my matches?
Sign in to your Living DNA portal. Click on 'relatives' on the left-hand drop-down menu. A list of matches will appear as shown below.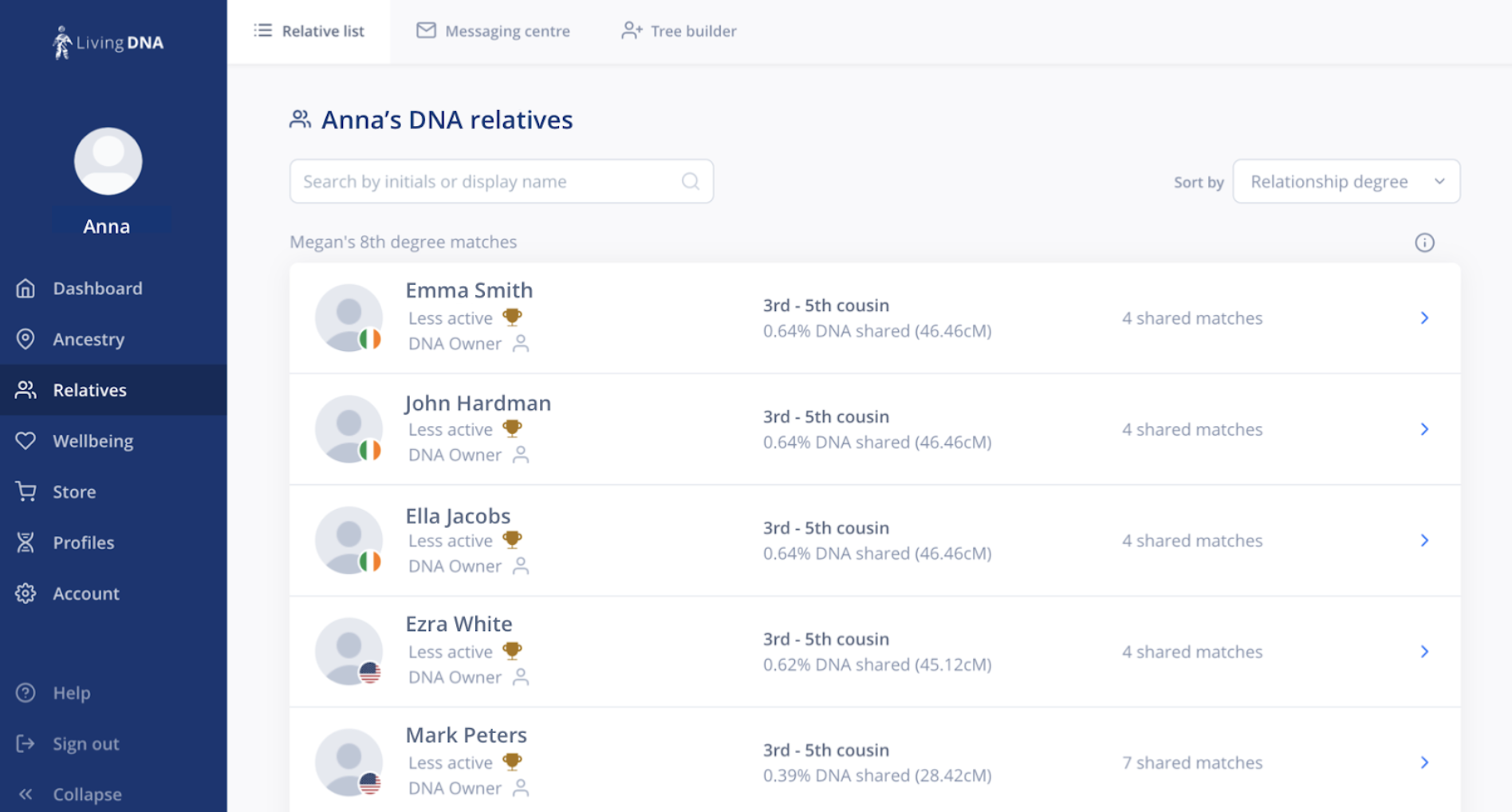 Click on the match that you would like to contact, type your message, and click the send icon. Your match will then be notified via email that they have received a message.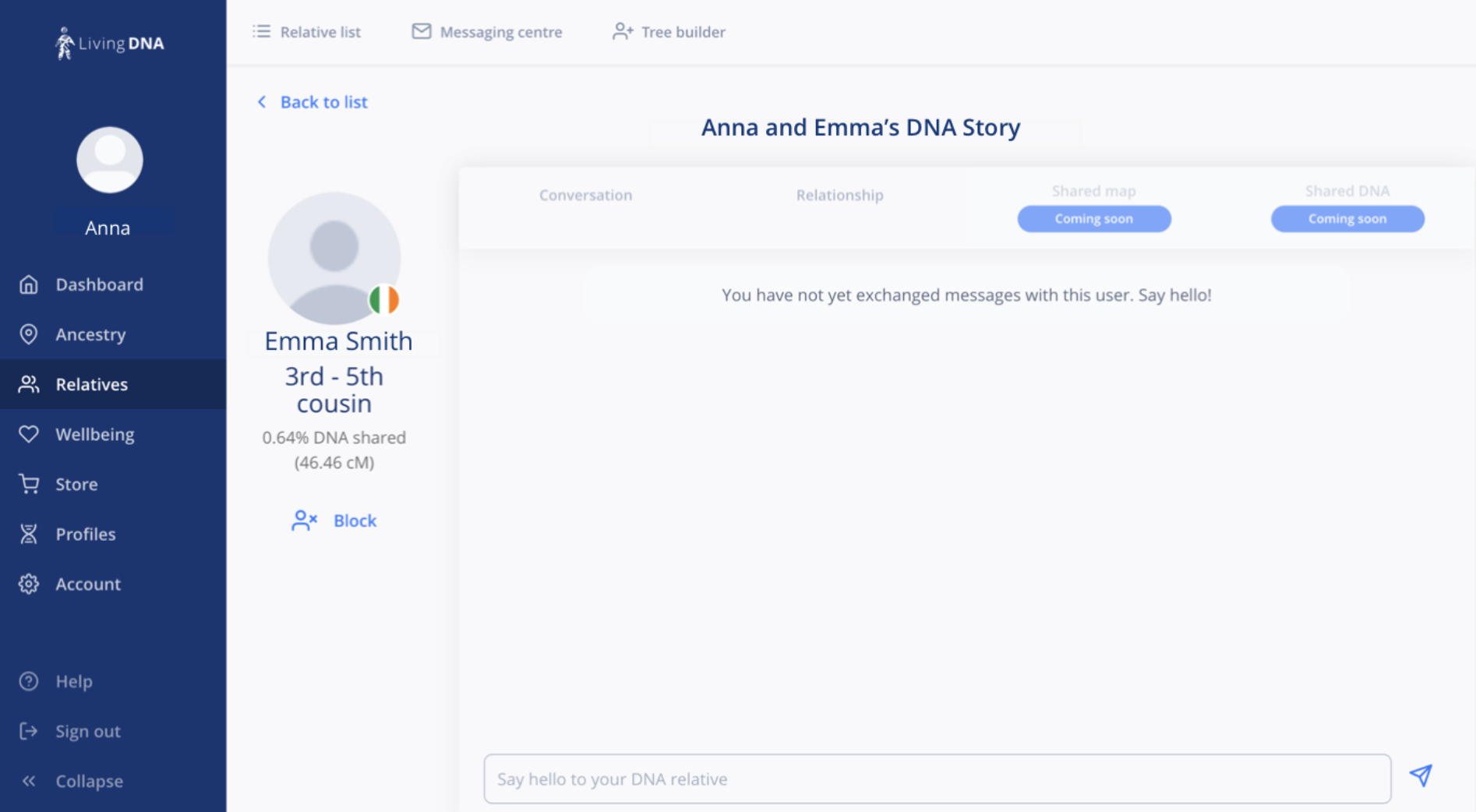 Top tip - Hitting the enter or Return button on your keyboard while typing your message will not send your message. You must click the 'Send' button for the message sent to your match. We understand reaching out to a match can be exciting so this feature was purposefully designed to allow you to check the content of your message before sending it.
How do I view a message from a Living DNA match?
When a new message is received, you will be notified via email with a direct link to the message. If there is a manager on your profile, it will be the profile manager who receives the email notification.
To view the message, you will need to make sure you are signed in to your Living DNA account. Click on the link in the email, this will take you to your new message. You can then respond to the message.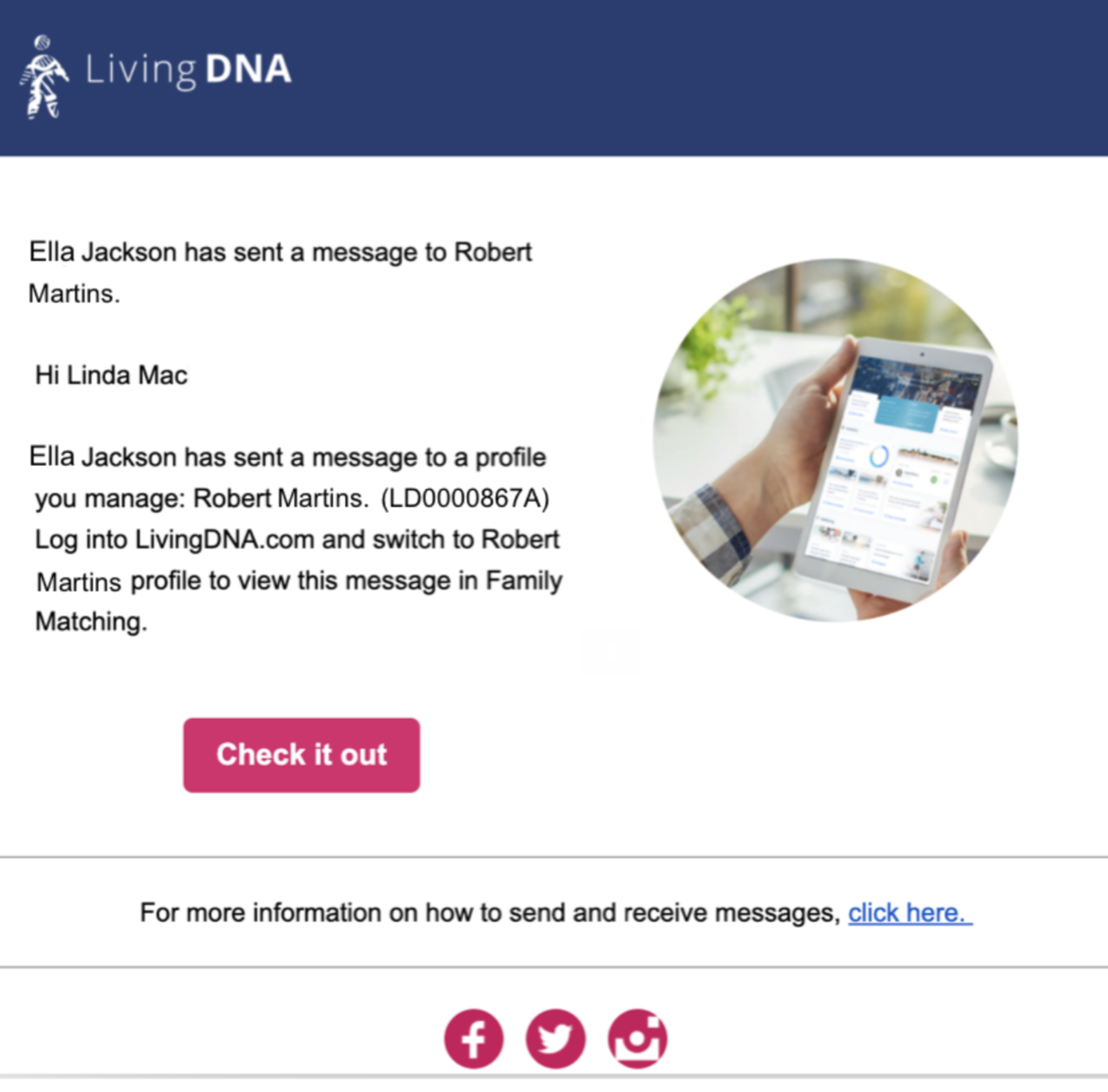 You can also view all of the messages that you have received and sent in the Messaging centre. Simply click on 'relatives' then select 'messaging centre' at the top of the screen. Any conversations that you have had or any new messages will appear here.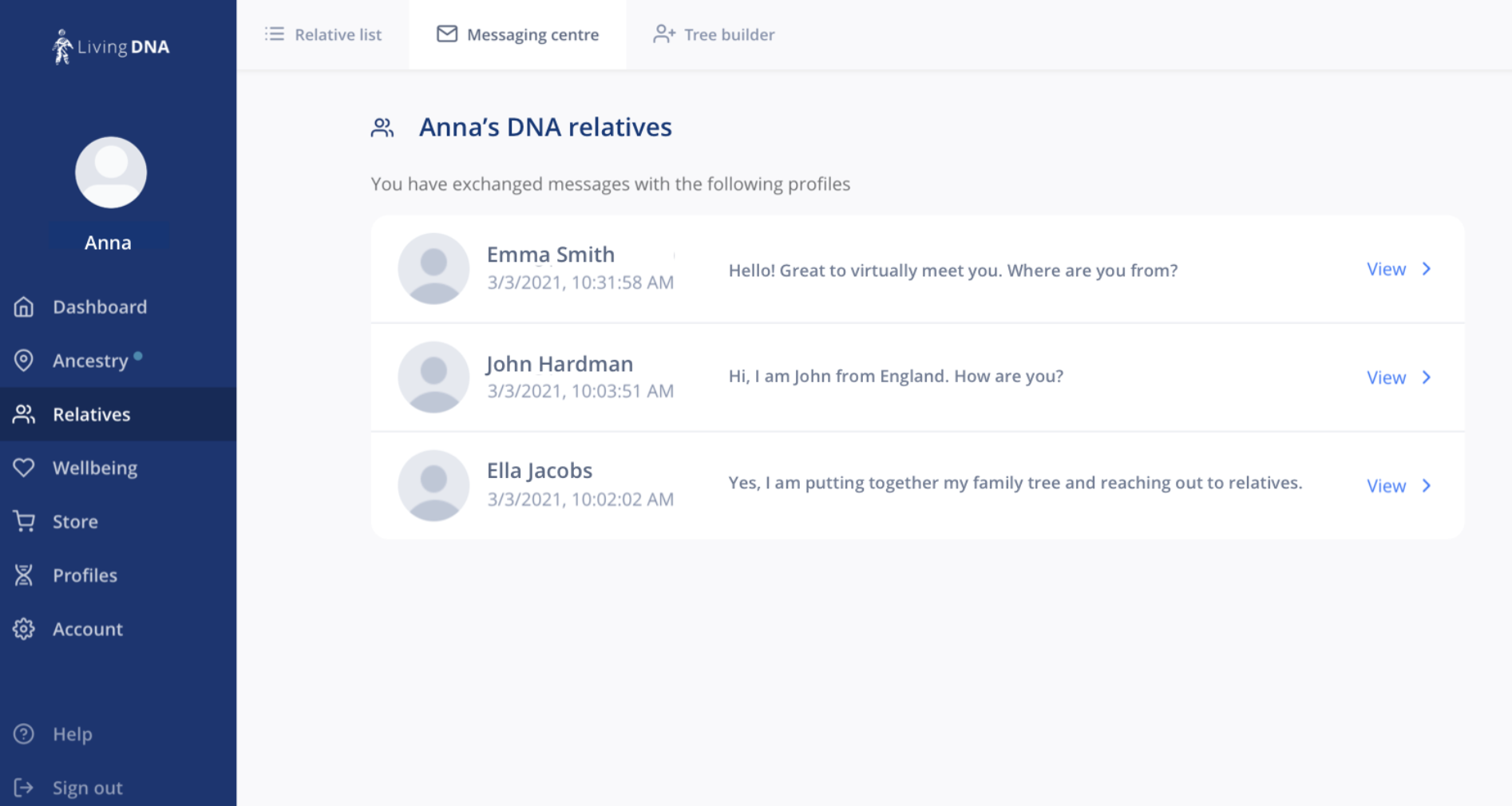 How do I block a conversation?
If you would like to block a conversation you can do this by pressing 'block' on the left-hand side of the message.
Please note; if you are having a conversation with multiple participants this will block the whole channel for all participants involved.
The block button is circled in blue below.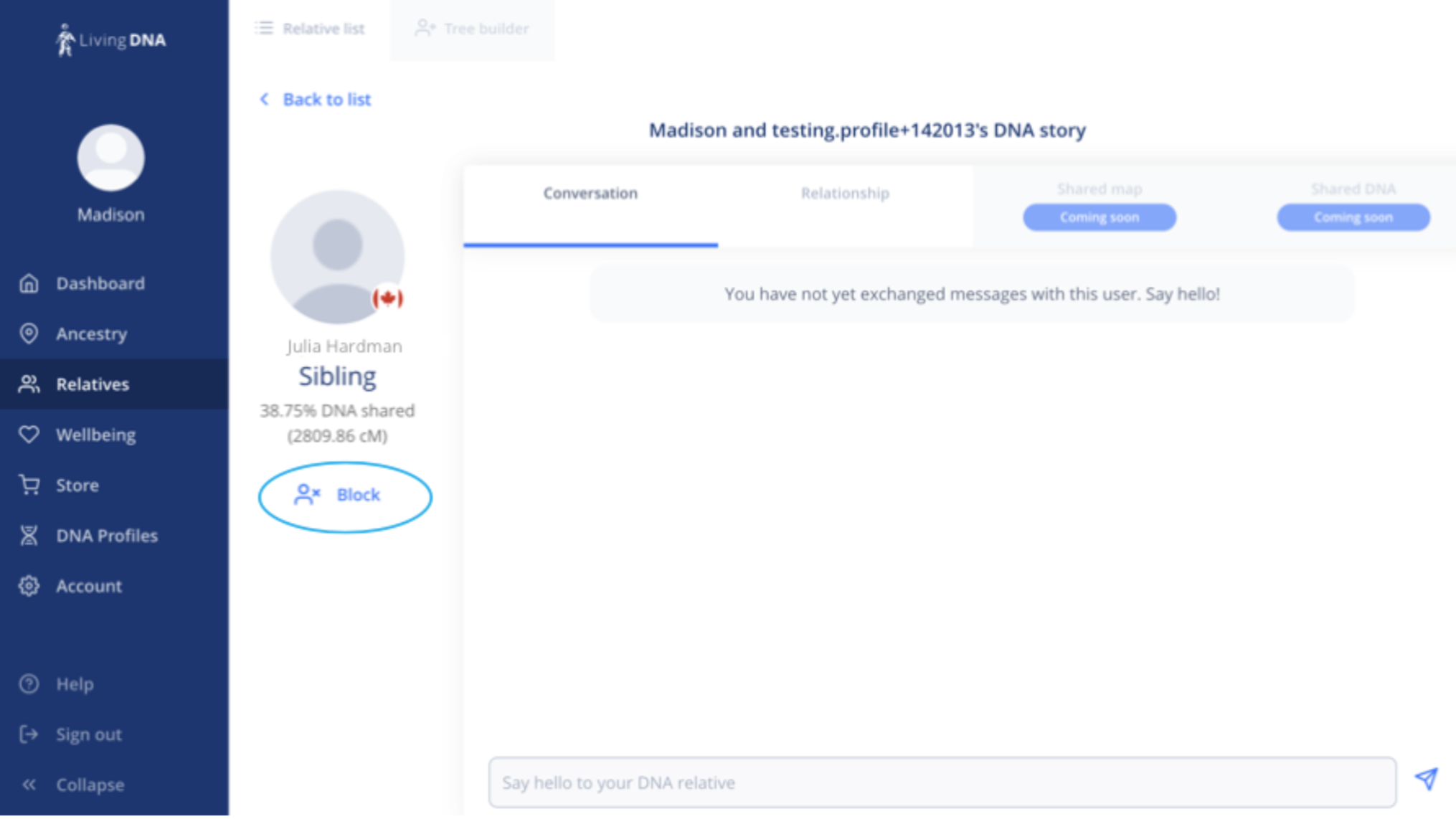 Is there an age limit on messaging?
There is currently no age limit on messaging. The message will be sent directly to the manager of the account, not the owner. Therefore, if you manage your child's account you will receive the email notification and can respond to the message if you would like to.
What happens with sending a message to a deceased account?
If you manage an account of a deceased person, you will be notified if that person receives a message. As their manager, you can then respond to the message.
Manager and owners:
Both a manager and owner can participate in the same conversation with a match. Please see an example of this below. Previously to August 2020, only an account owner could message a match.
If you have any messages prior to August 2020, these will show as being sent by the account owner.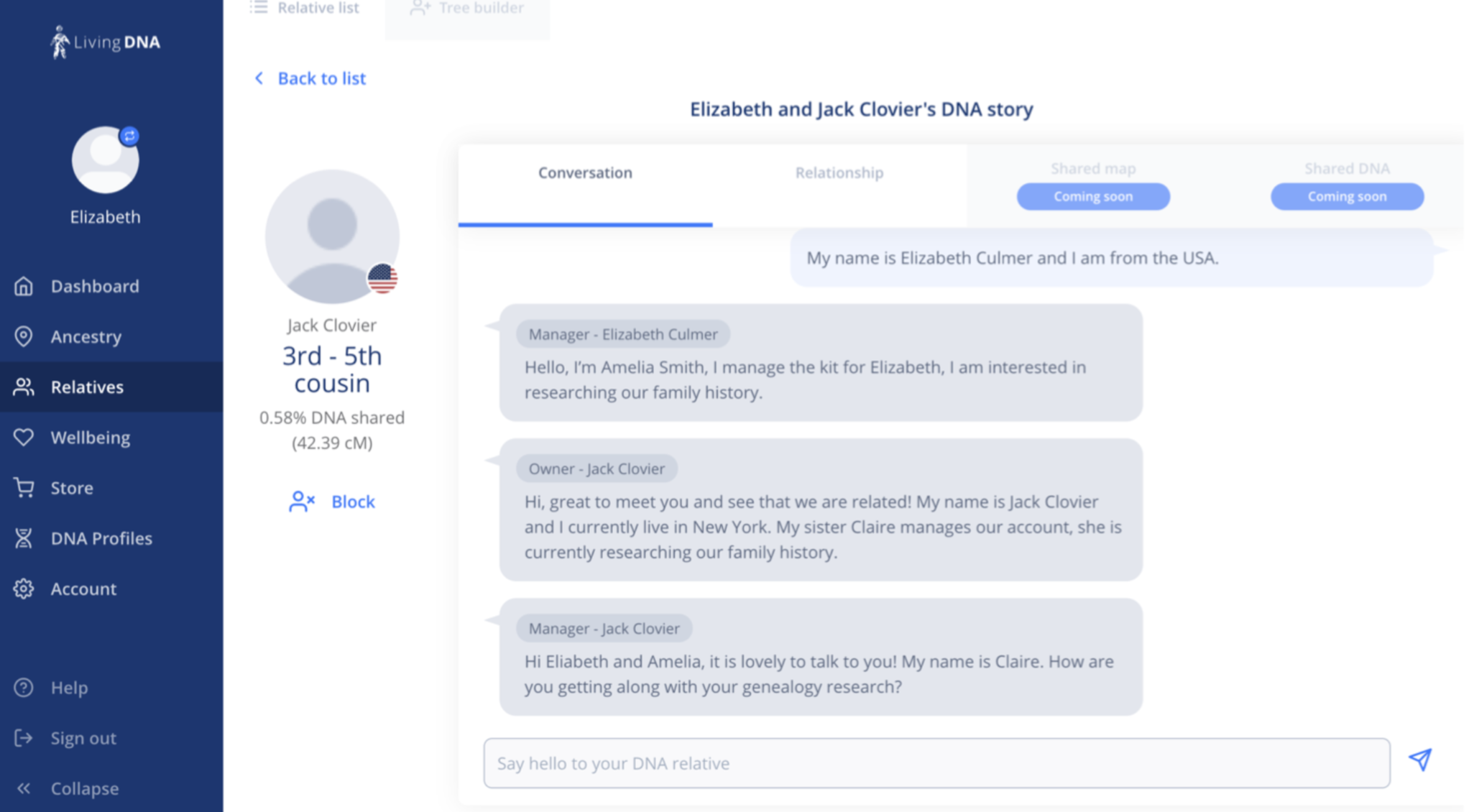 How do I know if I have a new message?
You will receive an email with the link to the new message. If your profile has a manager, it will be the profile manager who receives an email notification that you have a new message.
You can also see new messages by looking at your list view for the new message notification, which will appear next to the profile that has a message. Alternatively, you can check the new messaging center.