How to send a message to your DNA matches:
Sign in to your Living DNA portal. Click on 'relatives' on the left-hand drop-down menu. A list of matches will appear.
Click the 'message' button for the person that you would like to send a message to.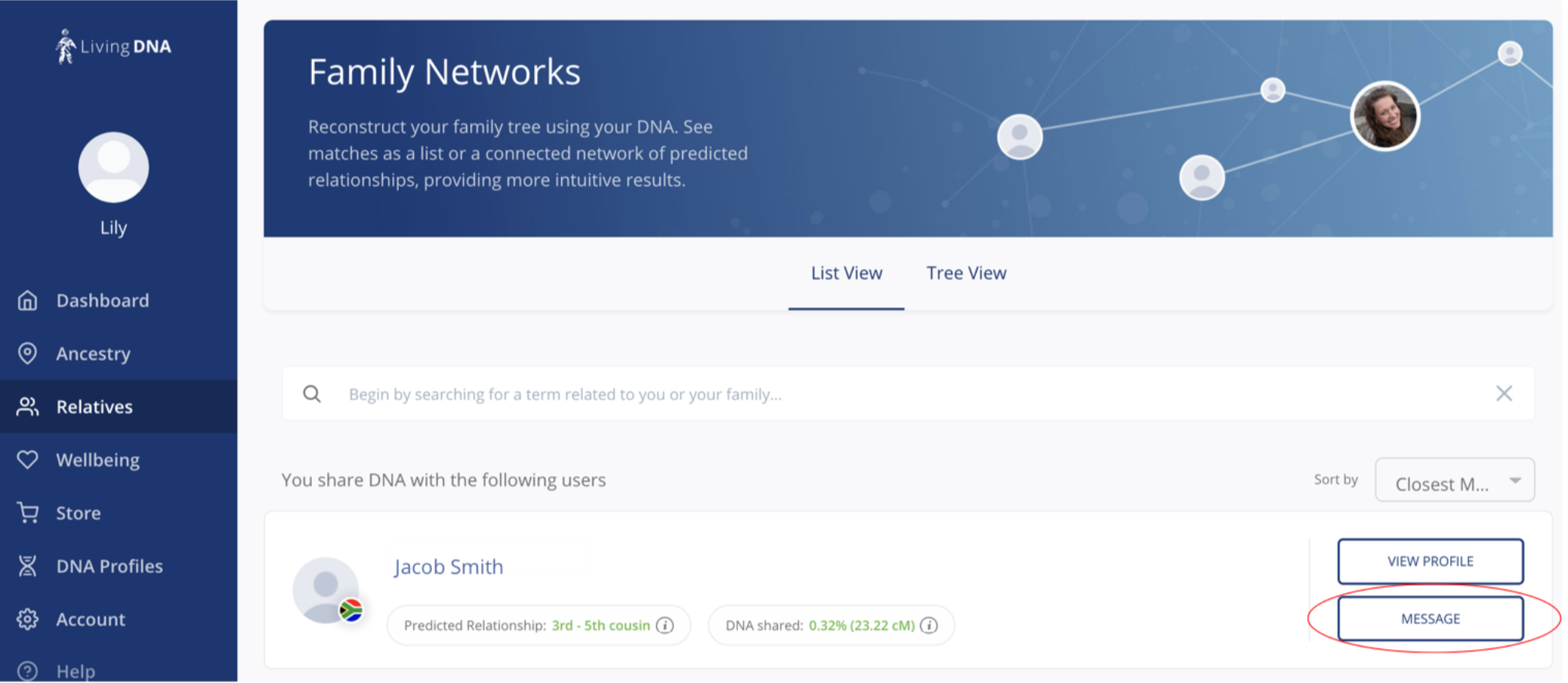 You will now be able to write the message that you wish to send to your match. Type your message and click send. Your match will then be notified via email that they have received a message.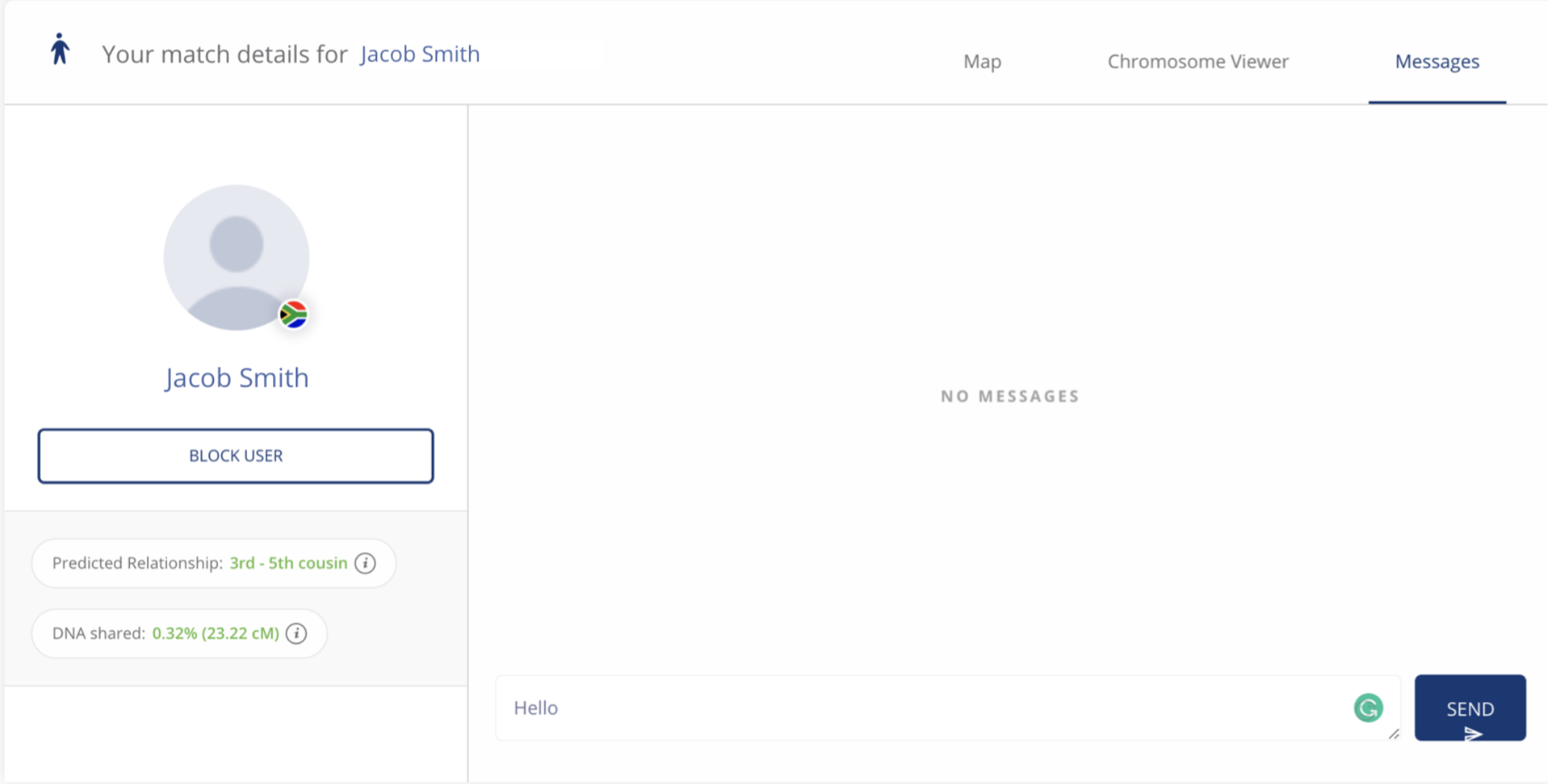 Top tip - hitting Enter or Return button on your keyboard while typing your message will not send your message. You must click the 'Send' button for the message sent to your match. We understand reaching out to a match can be exciting so this feature was purposefully designed to allow you to check the content of your message before sending it.
How to view a message from a Living DNA match.
If a Living DNA match has sent you a message, you will receive an email to tell you this.
To view the message, sign in to your Living DNA portal.
Any messages will appear in the blue pop up at the bottom right-hand corner of the screen as shown in the image below.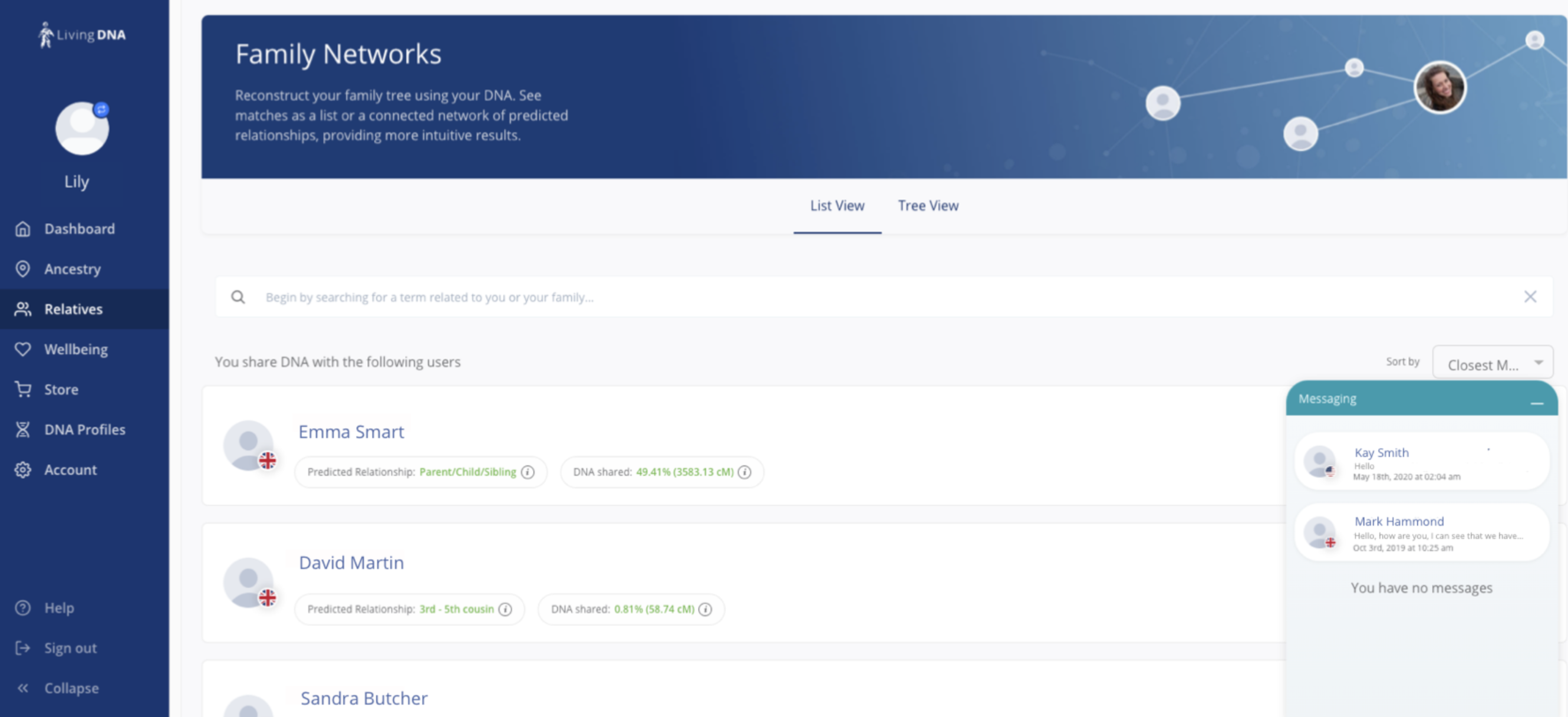 Please note, if you have multiple profiles, you will need to click on each profile and then refresh your page. Your message will then appear in the blue 'messaging' box.
How to block a match.
If you would like to block a match, click on the profile for the person you would like to block.
You can then select 'block user'.