What is the Living DNA store?
The 'store' section of your portal allows you to purchase upgrades and merchandise, such as the personalised ancestry book. The store is tailored to you and your test.
How to access the store.
Login to your Living DNA account here.
Click 'store' on the left-hand side of your dashboard. The upgrades that are available for your test will appear.
This will be everything that you can purchase - we won't show you things you already have, or that aren't available for your test. As we introduce new products over time, these will appear in your store.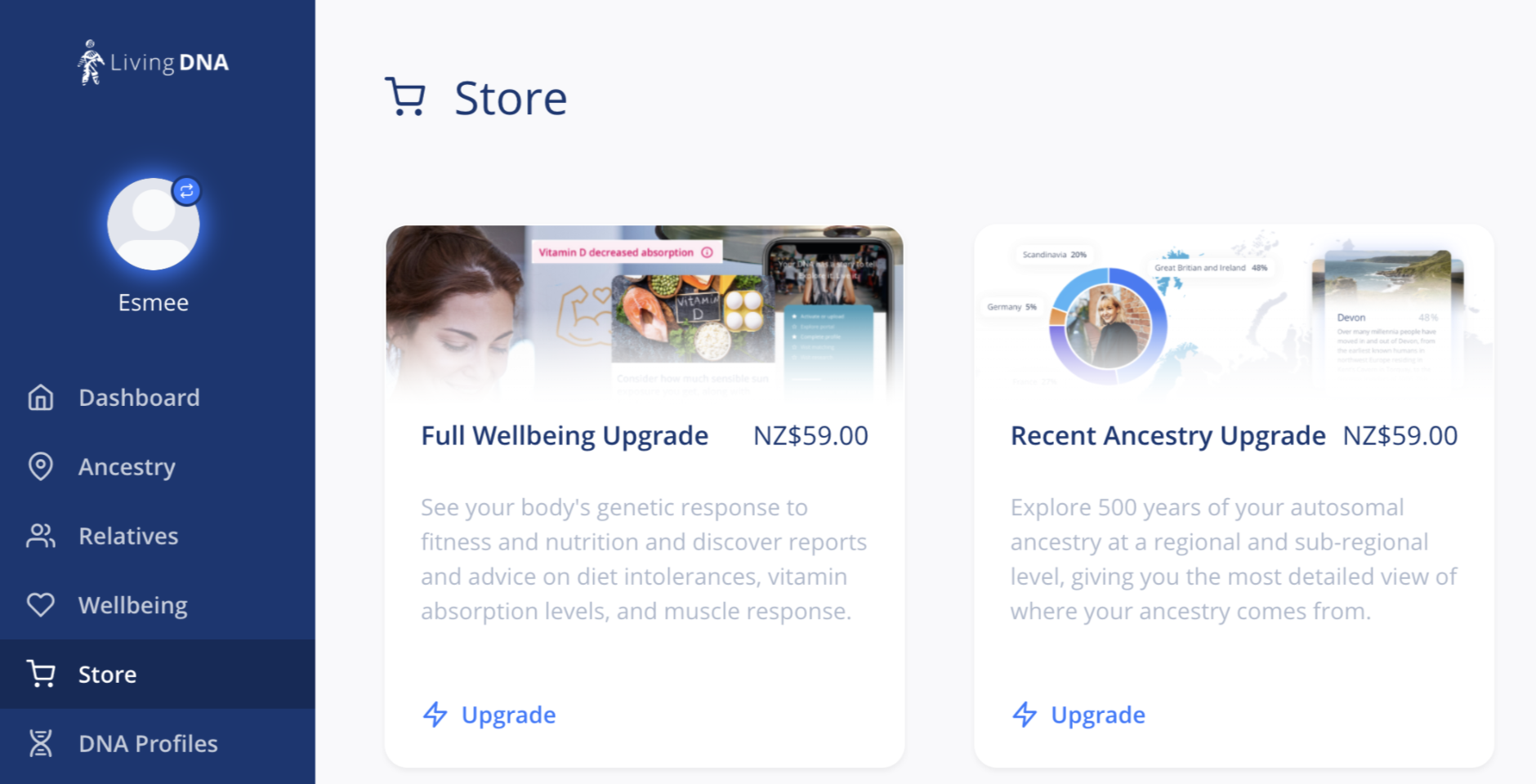 Merchandise:
You can purchase the personalised ancestry book if you have done a Living DNA full ancestry kit or if you have a recent ancestry upgrade. For more information about the personalised ancestry book, click here.