If you would like to permanently remove a test from your Living DNA portal, please follow the steps below.
N.B. You must be the owner of a DNA profile in order to delete a test. If you are currently a manager for someone's test you can remove your visibility of the test in your account from DNA profiles. Please see our support centre article, How do I add a manager to my test?
1. Login to your Living DNA account using your email address and password here.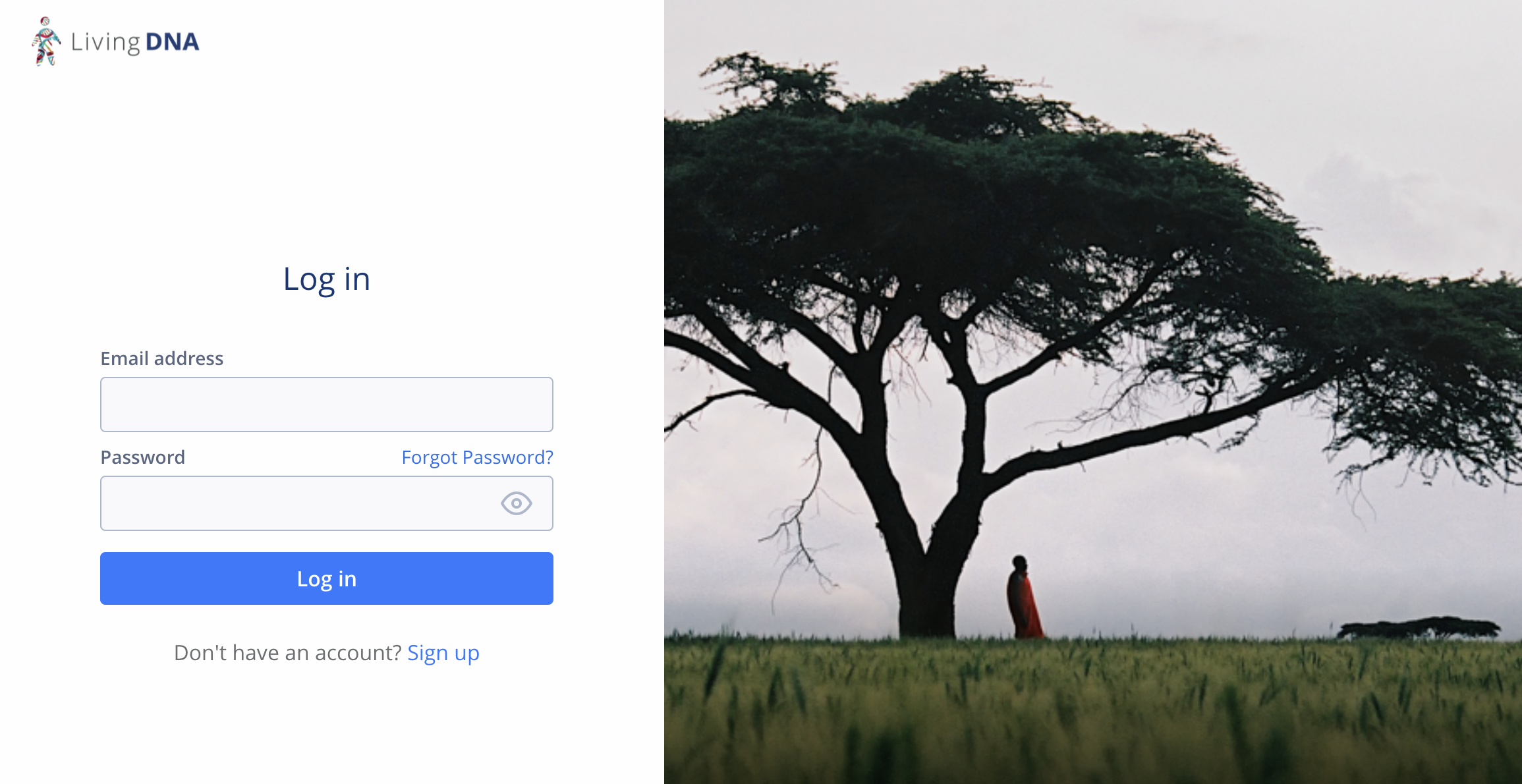 2. This will load your "dashboard." Select "DNA Profiles" from the main menu on the left-hand side of your screen.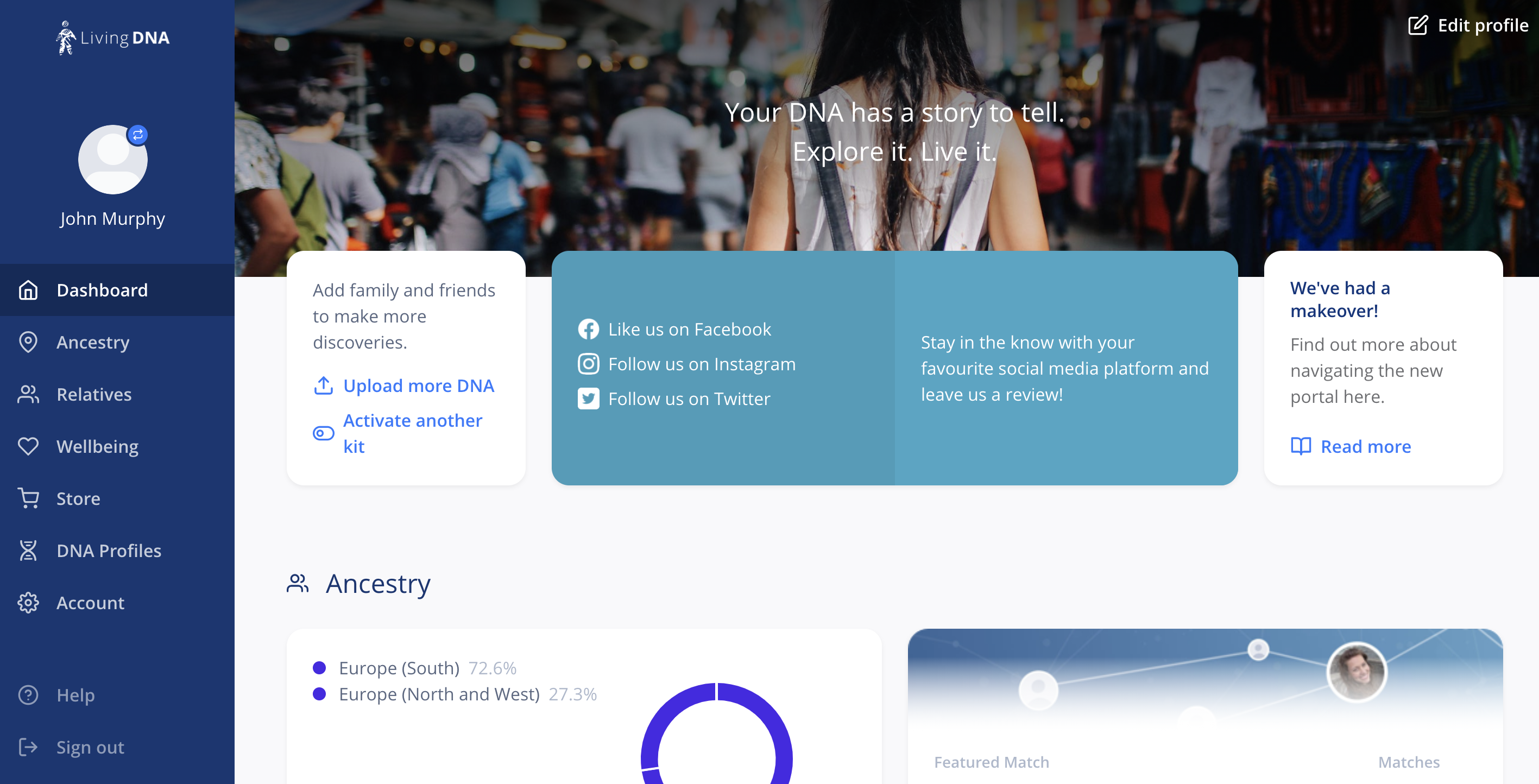 3. This will then bring up a list of all the tests in your account. Select the test you wish to have deleted by either clicking on the name or the little arrow on the right to start the process. This will load the profile details.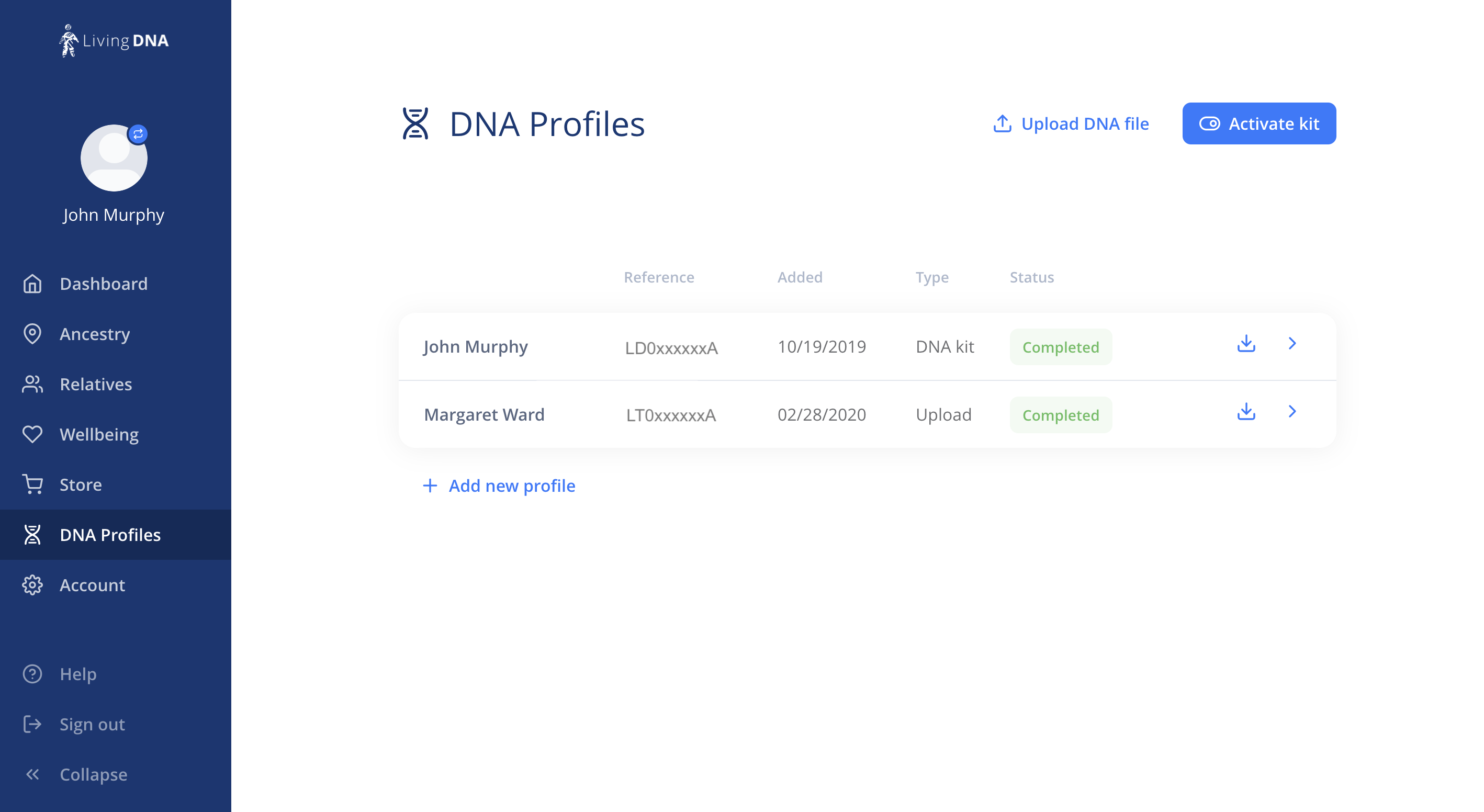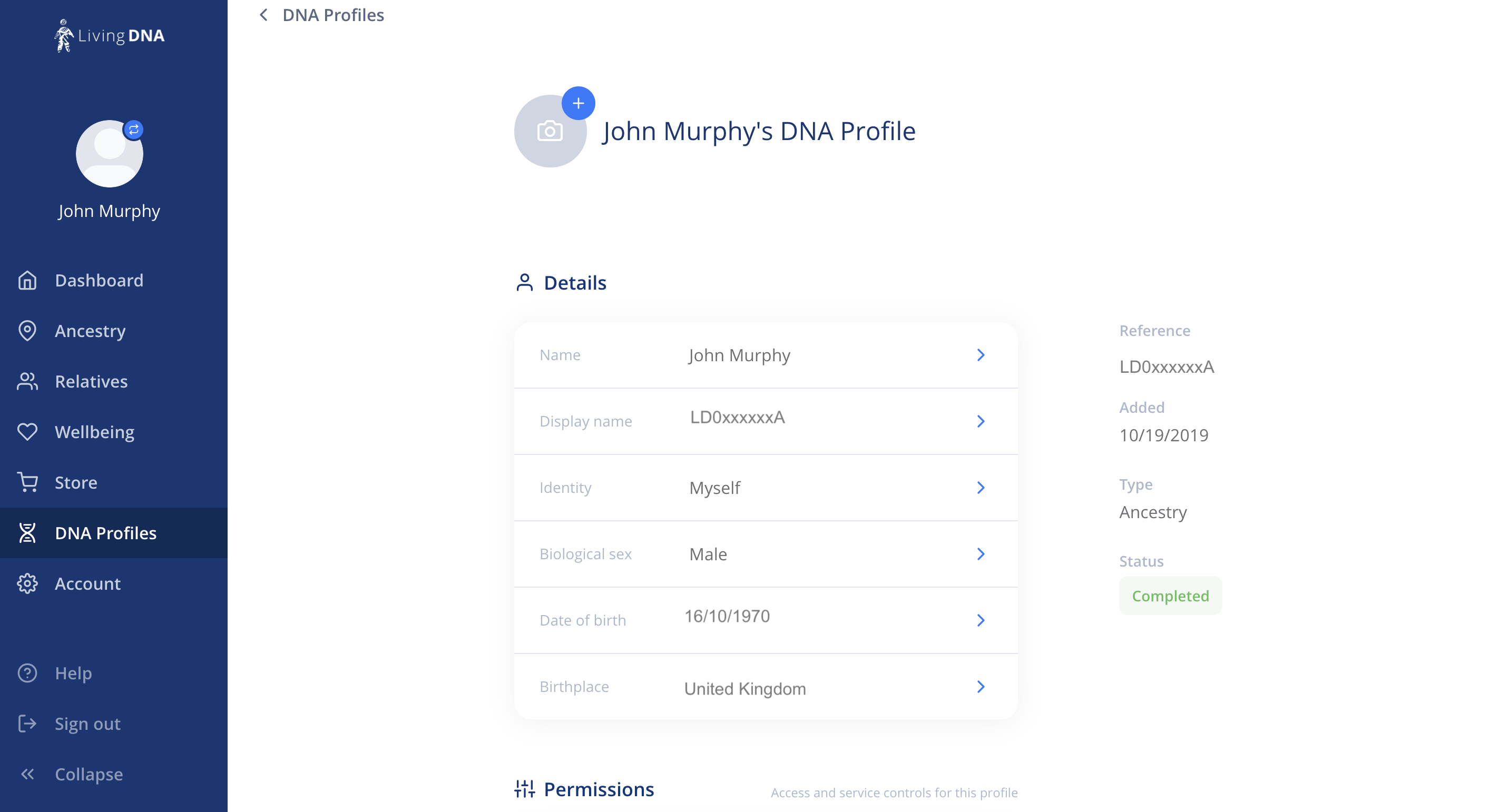 4. Scroll to the bottom of the page and you will see "Delete this DNA profile." Select "Delete"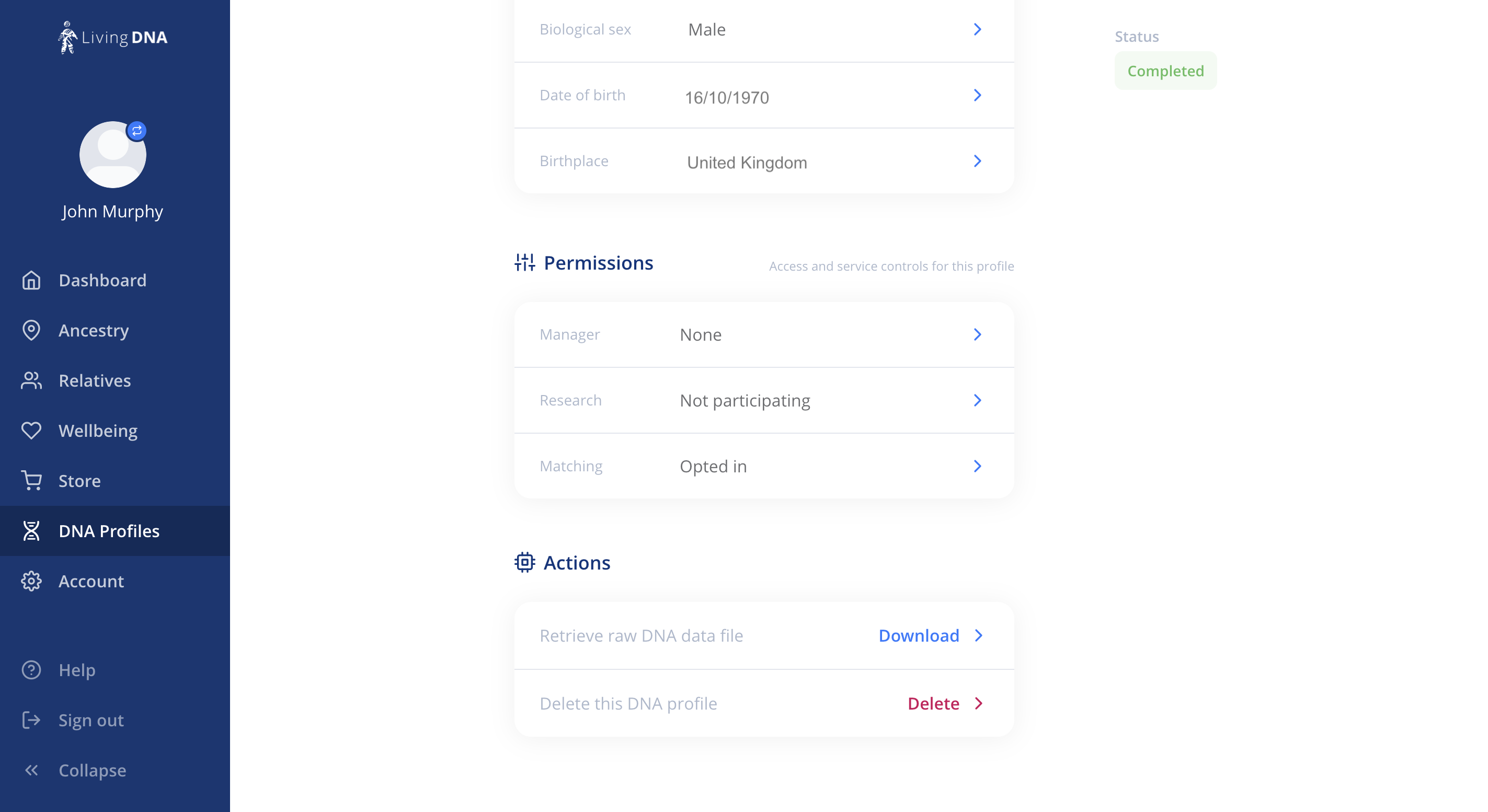 4. Select "proceed with deletion" in the blue bar and then follow the steps.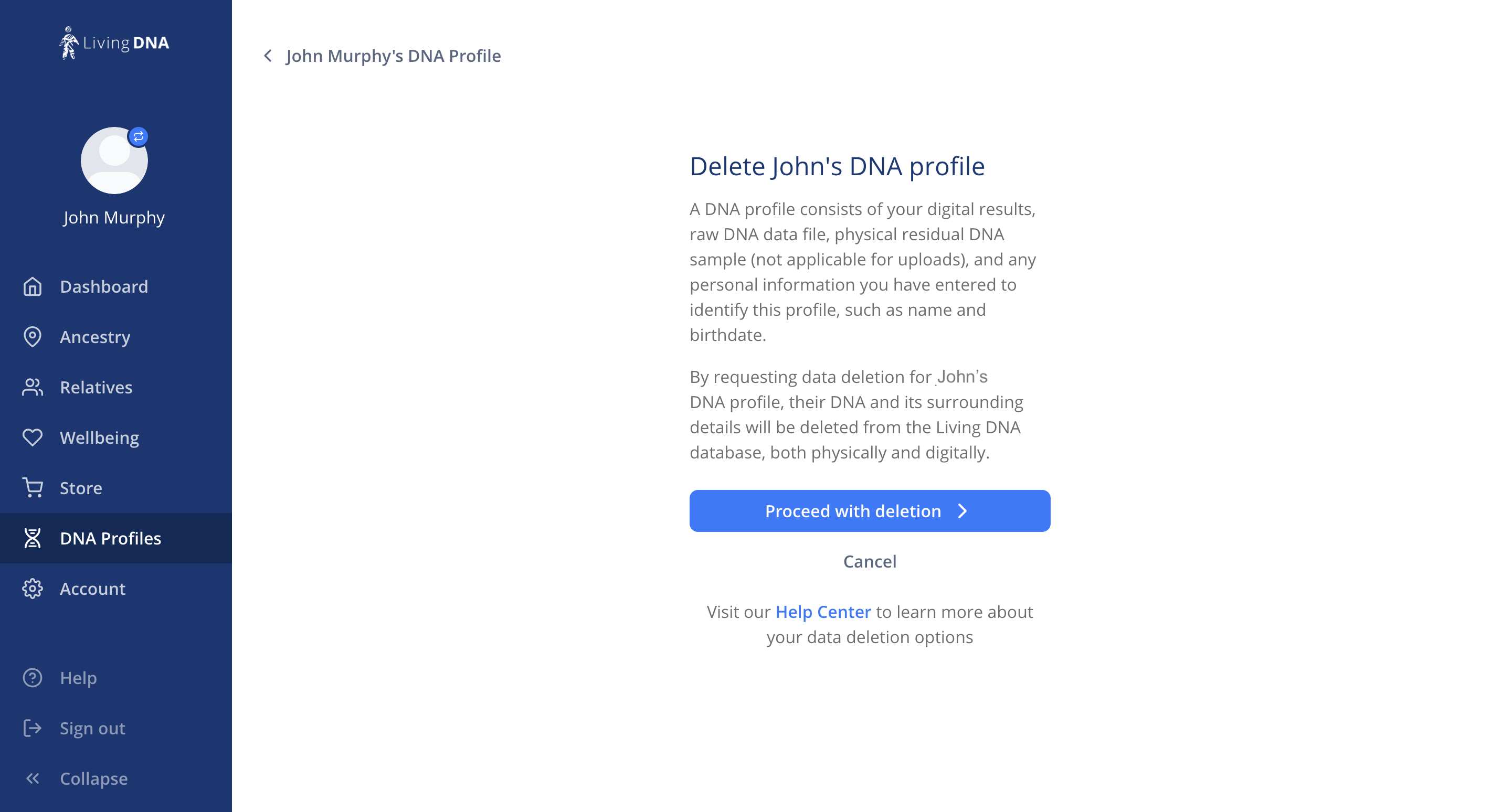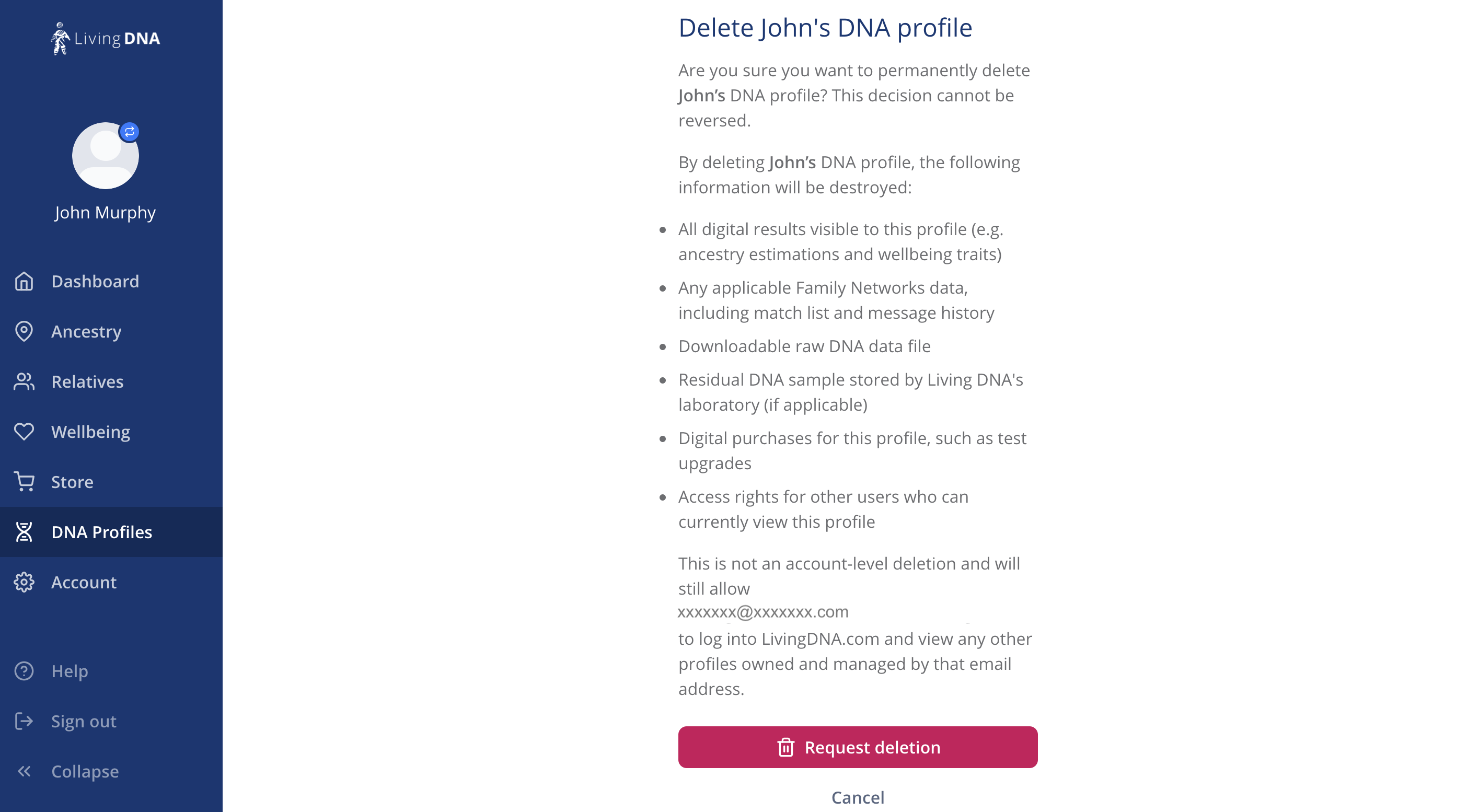 5. Enter your password to confirm the deletion and select "confirm deletion".