If you need to update your email address or password for any reason, you can do this in your Living DNA portal. Follow the simple steps below to change your Living DNA account email address or password.
1. Log into your Living DNA account here; https://my.livingdna.com/signin
2. Click on the name/downward arrow on the top right corner of your screen. (If you are using a phone or tablet you may see just the portrait icon);

3. From the menu select "Account"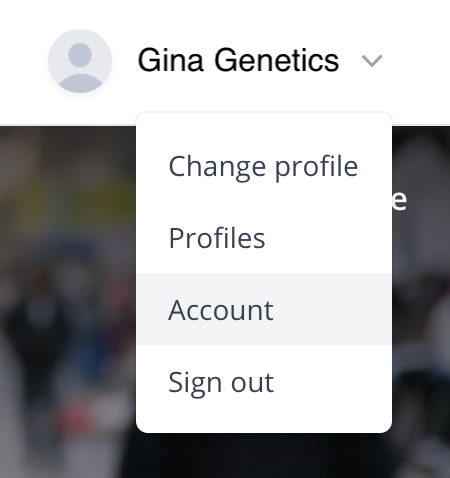 4. Select either "email address" or "password"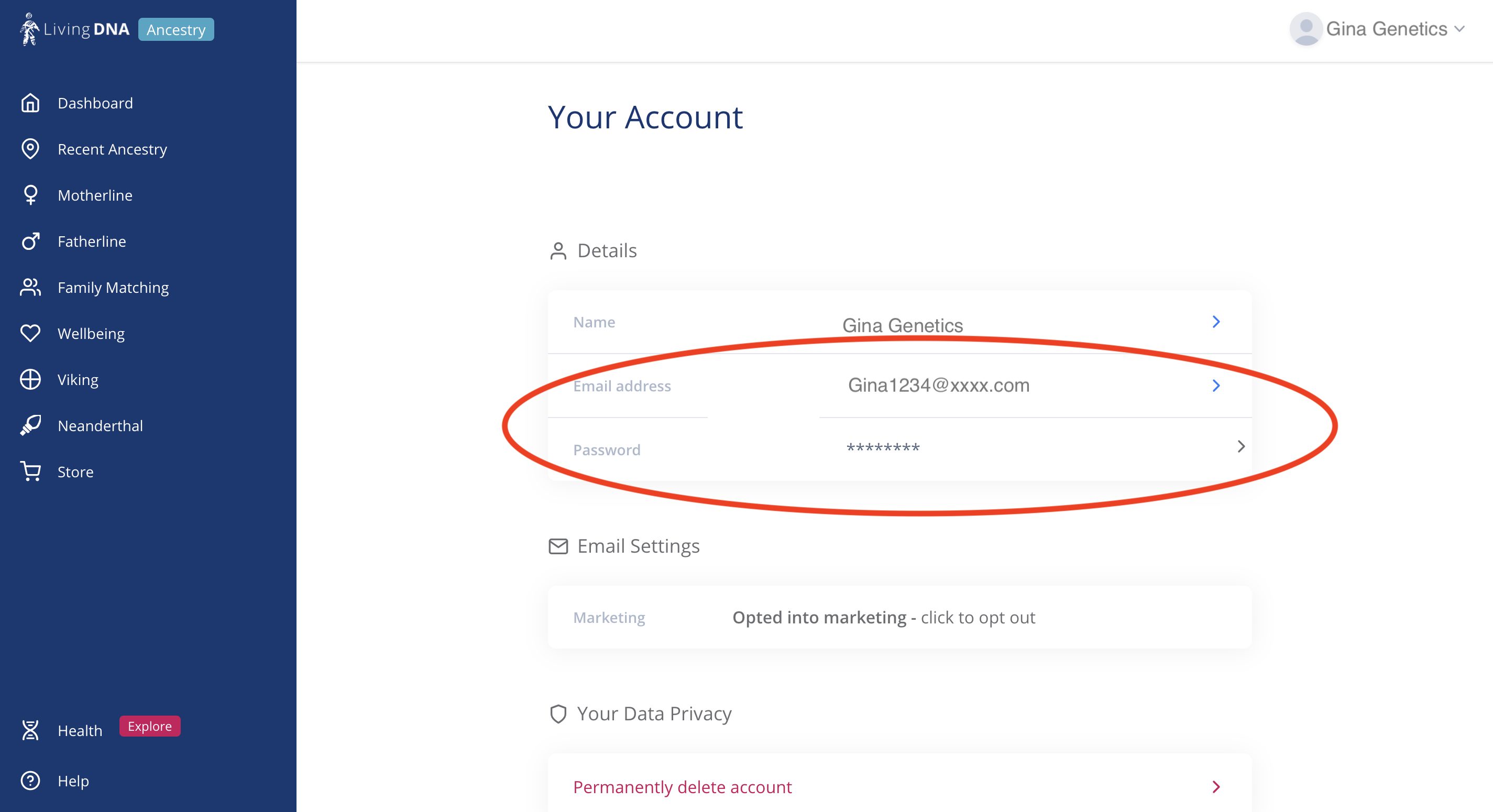 5. Then enter your new login details and select save to complete. Please use the new login details next time you need to access your Living DNA Portal.