If you need to update your email address for your Living DNA account, simply follow the instructions below:
Sign in to your Living DNA account. Click on 'account' on the right-hand side menu.
Under the subheading 'details, click on your email address.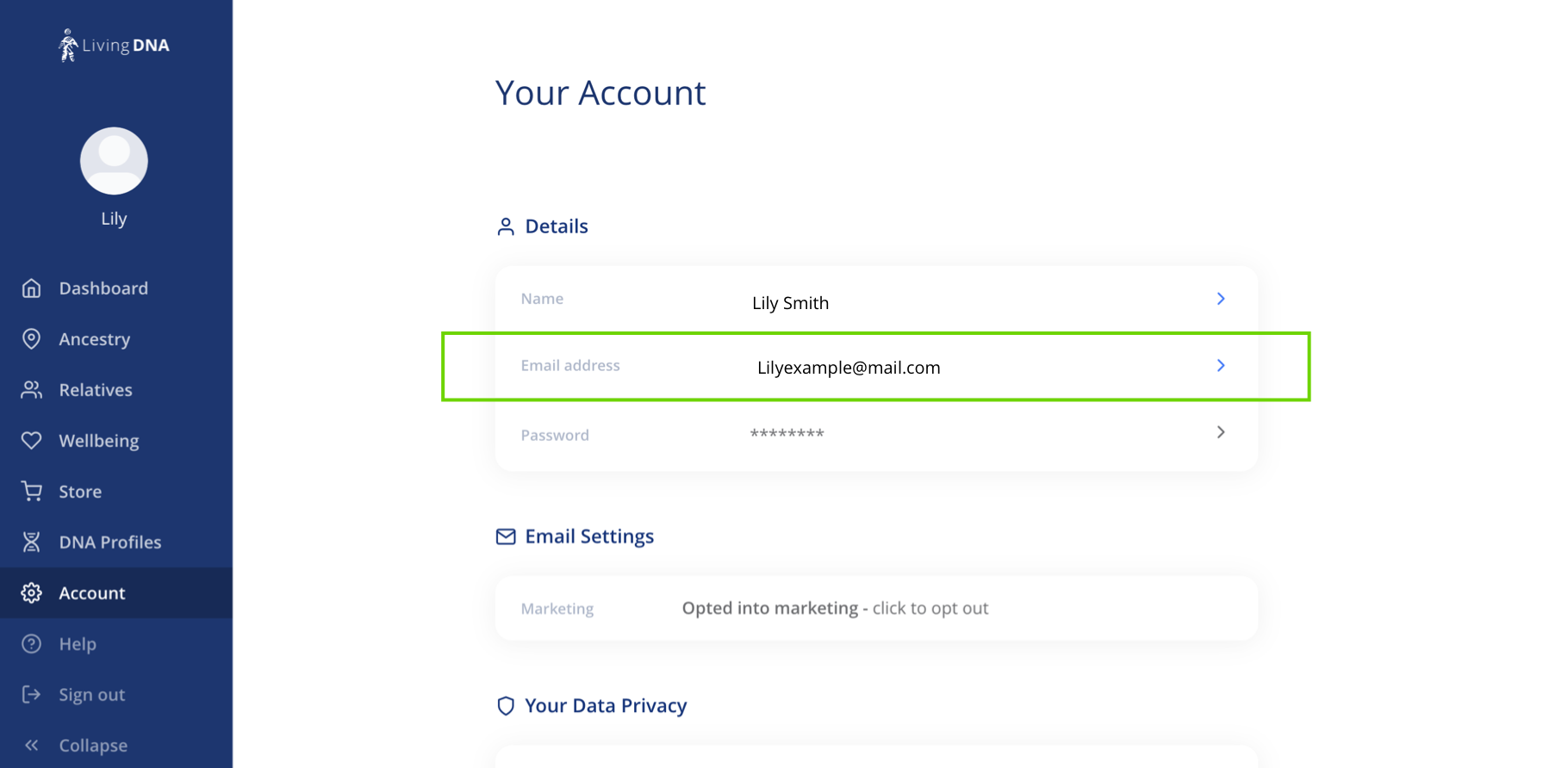 You will then have the option to type in a new email address.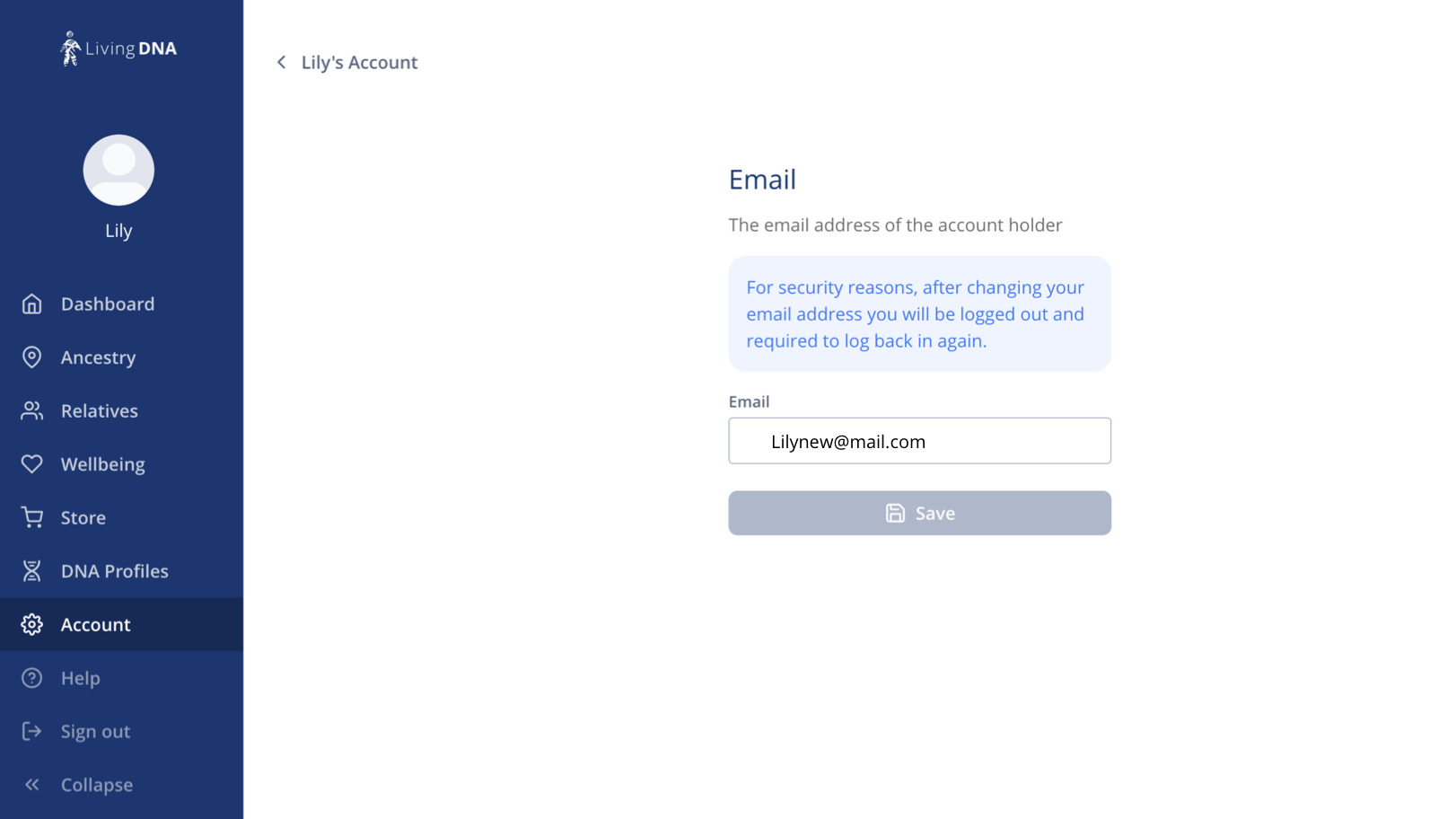 Once you have entered your updated email, please double check it is correct, then click Save. After clicking Save, you will automatically be logged out of your account. You will then be able to sign in using your updated email address. Your password will stay the same.