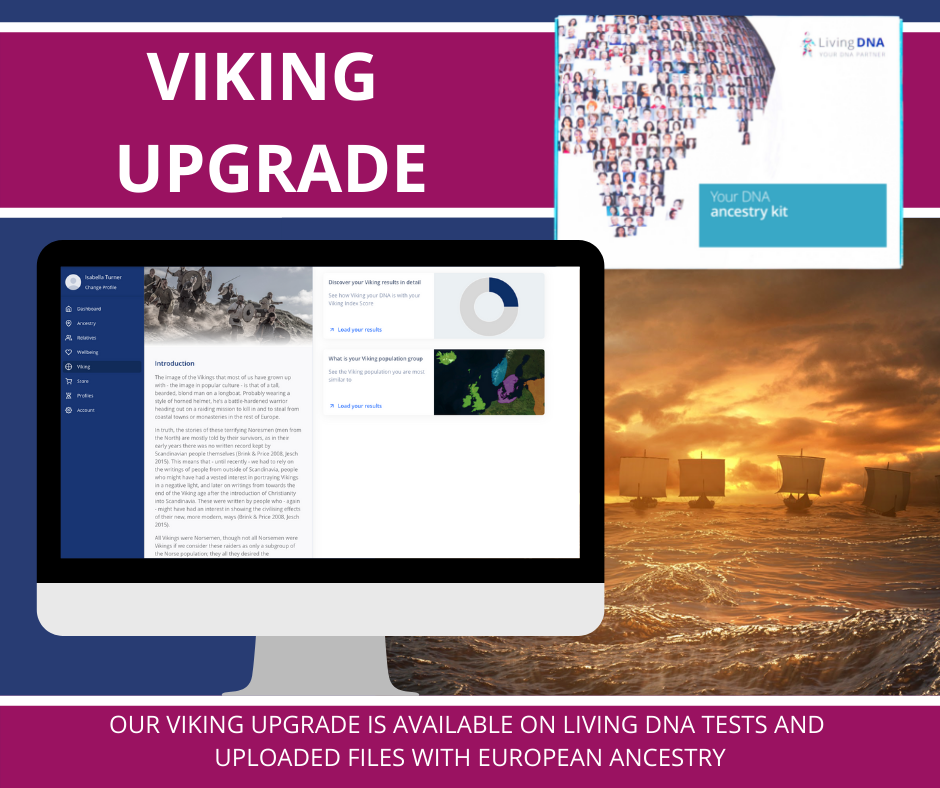 Using your raw DNA data (from a Living DNA test or an upload to us), we can do some pretty amazing things for you with your DNA without the need for taking a new DNA testing kit.
Using samples from ancient burial sites, we have been able to identify 4 distinct viking populations:
Vikings of Norway

Vikings of Eastern Europe

Vikings of Denmark and Sweden

Vikings of Great Britain, Ireland and Iceland
We can compare your DNA to each of these groups to tell you which vikings you are most genetically similar to!
We will also tell you your Viking Index - how viking you are compared to other Living DNA members.
Your Results are presented in your Living DNA portal alongside your Ancestry or Wellbeing results.
Sadly, we can't currently print these results in the Personalised Ancestry Book.