At Living DNA, we accept raw data for free from many other DNA companies which provides you with an insight into your ancestry, including 8 worldwide regions.
In order to explore your full ancestry and the 150 regions that we offer, you will need to purchase the recent ancestry upgrade in the store section of your portal.
To do this, login to your Living DNA account and head straight to the store. You will see a card that says "Recent Ancestry Upgrade", click on that and go through the payment flow. Once this section is complete, you will receive an email notifying you that you have purchased this upgrade and that your results are in the process of being upgraded. The process takes 72 hours in total in order to receive your full ancestry results.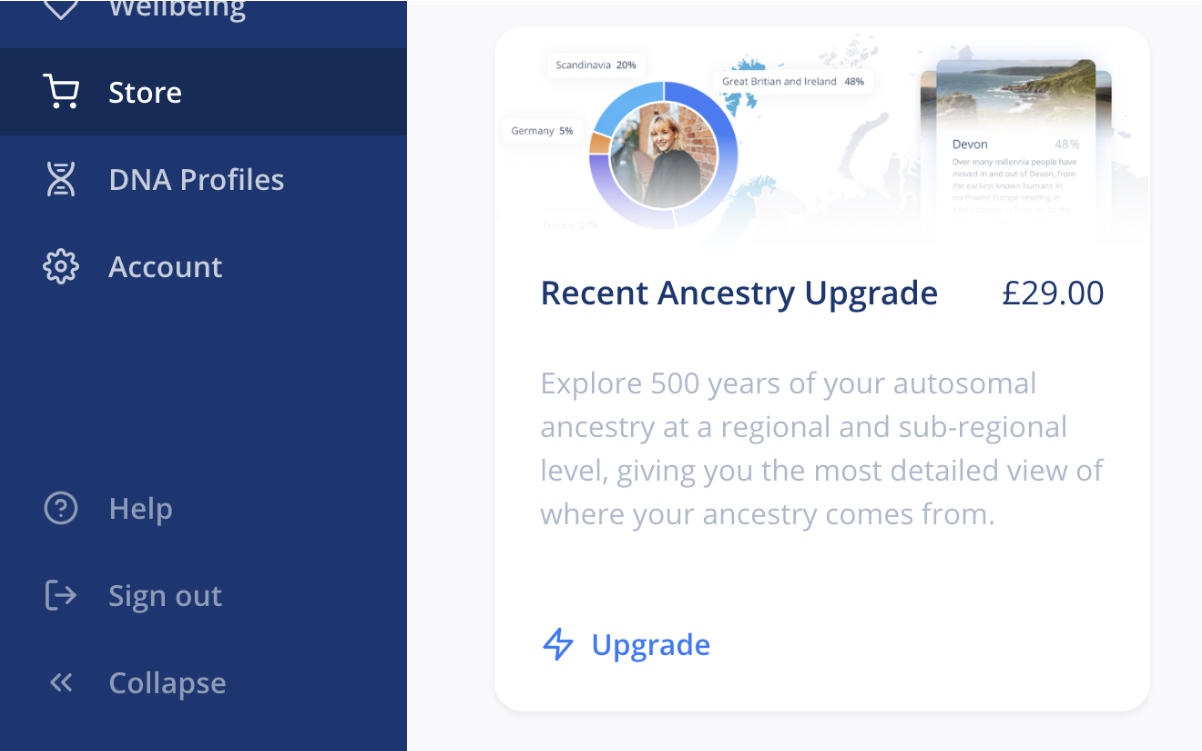 How can I be a part of the ancestry updates as an uploader?
As our research and algorithms develop over time, we are able to provide panel updates for our users in order to better call population groups. As an uploader, you can also be a part of these exciting updates and see your improved results in your portal.
If you have purchased an autosomal upgrade in the store section of your portal, you will be notified about any ancestry updates via email or you can login to your portal and see a notification by the ancestry tab. If you have not purchased an autosomal upgrade, you will need to do so if you would like to be a part of any panel updates.