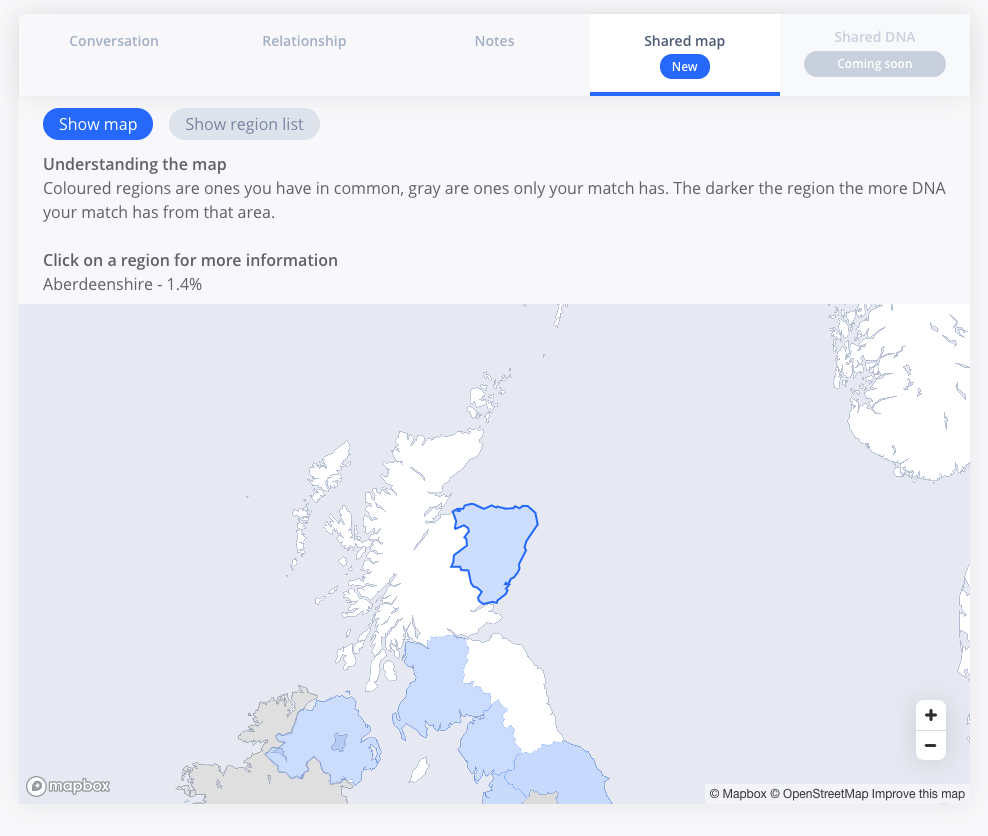 What is Shared Maps?
Shared maps is a new feature within Family networks which allows you to view your matches autosomal map. As well as this it enables you to compare your shared autosomal regions.
How do I turn on Shared Maps?
Shared maps is an opt in feature which means you must turn this on for others to view your map.
To do this:
1. Log into your Living DNA portal
2. Click Profile on the left hand side of the screen.
3. Choose the profile you would like to enable shared maps with by clicking the > icon.
4. Scroll to the Family Matching section and click into Map
5. Select whether Display and ensure you click SAVE.
Viewing maps
To view your maps you need to:
1. Click into your Relatives list which can be found on the left hand side of the screen
2. Select one of your relatives in the list
3. Select the Shared Map tab which can be found within the match