We have designed our new activation process to be quick and easy. 
Activating the kit is a really important process where you provide us with who is taking the sample kit and confirming to us that this person has provided consent. We are unable to proceed with any testing before the kit has been activated. 
 Step 1. 
Sign in to your Living DNA account. If you do not have a Living DNA account you can create one HERE. 
Once in your portal you can click Activate kit. 

Step 2.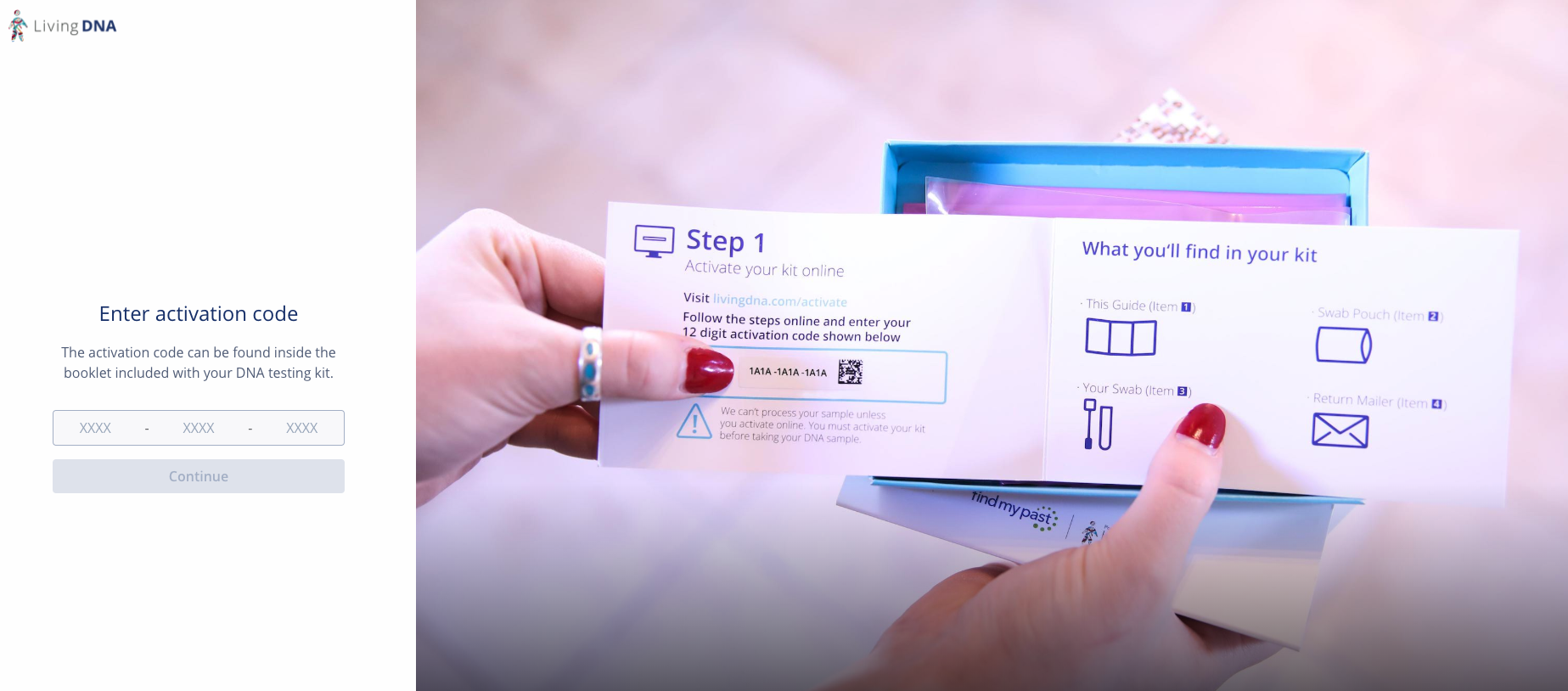 Enter your activation code. This is 12 characters long, compromising of letters and numbers. Please ensure the letters are in capitals.  Then press continue. 
Step 3.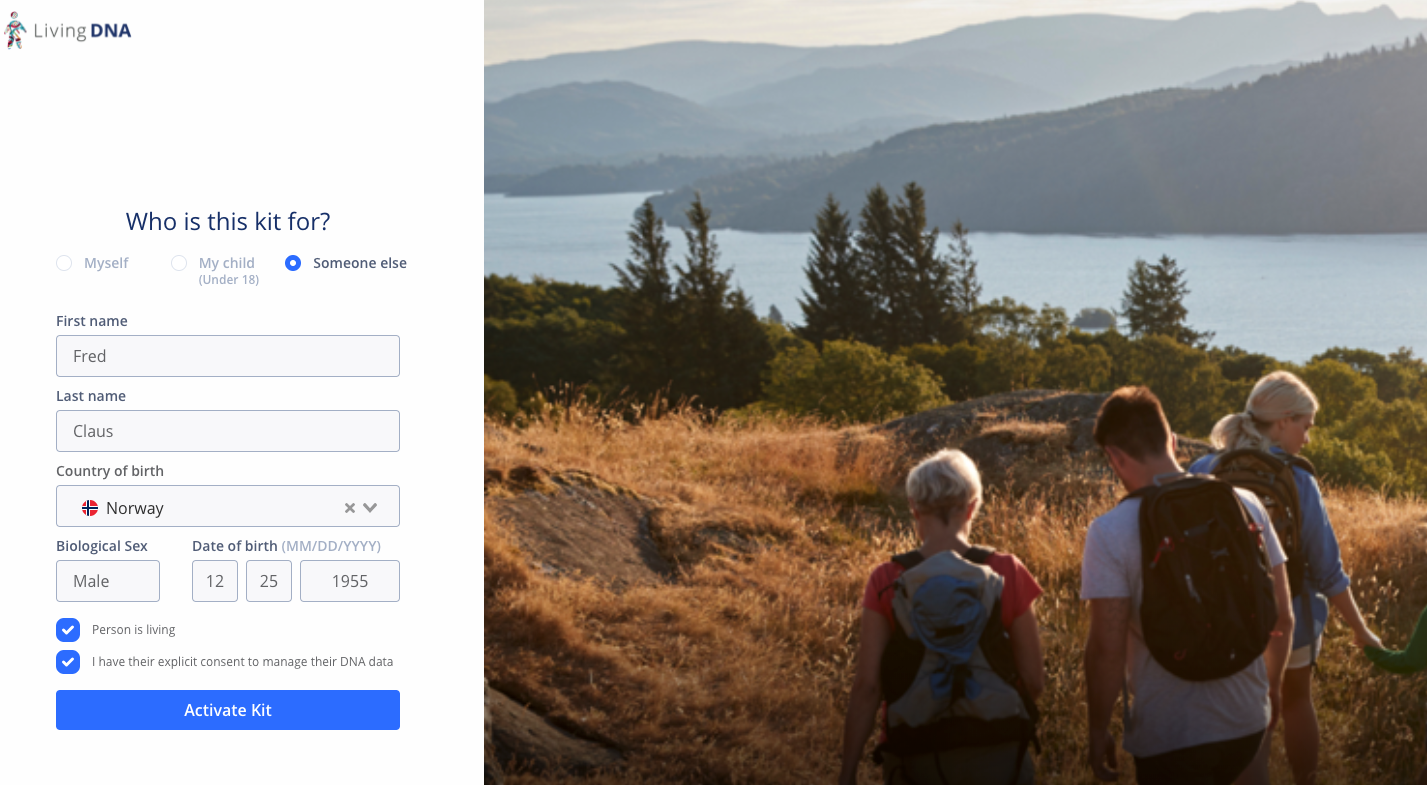 Select who the kit is for, ensuring if it is for someone other than yourself you have their consent to do so. 
Input their details. All details must be complete to successfully activate the kit. 
Step 4.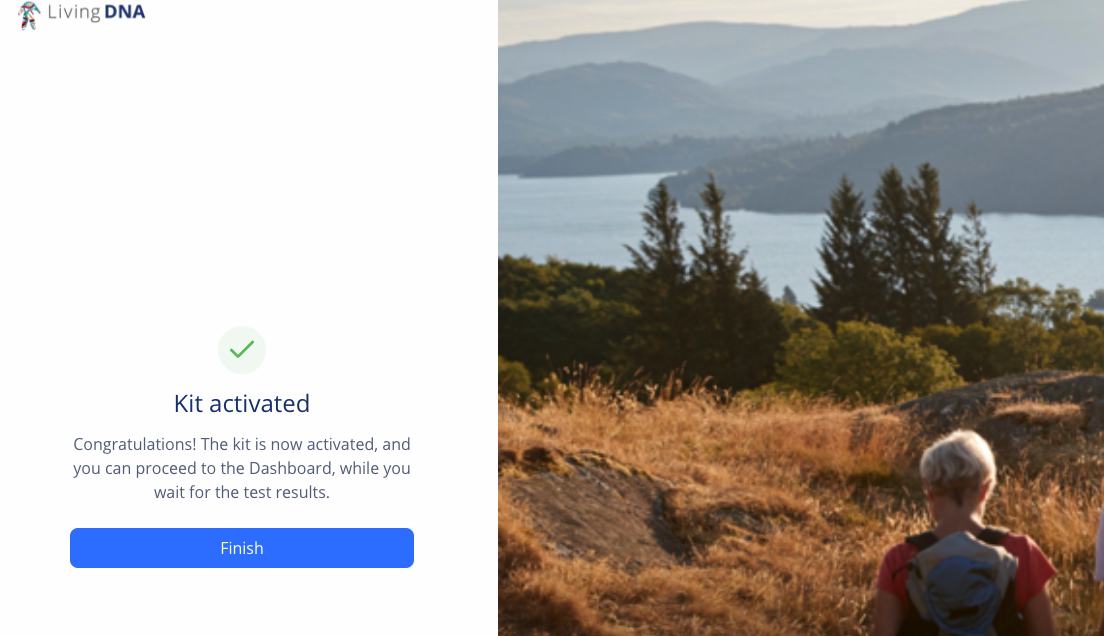 The kit should now be activated.