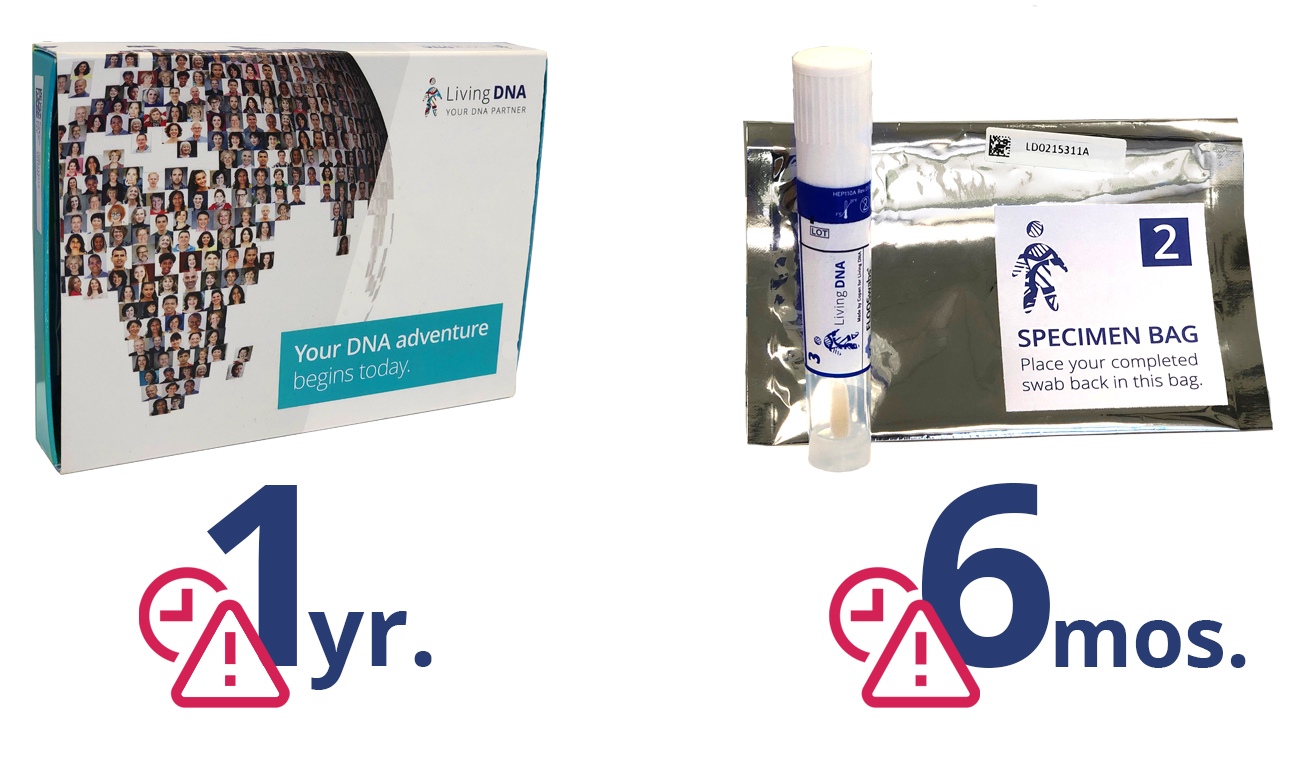 Your kit, unopened, lasts approximately one year.
Your swab, once used, must be returned within six months.
Please activate your kit before returning your samples, and follow the instructions closely to avoid contamination and minimal processing delays. Incorrectly received samples could incur delays to your testing.
Your kit will include a prepaid postage return mailer. All prepaid return postage is via standard, untracked mail, so please allow 5-7 working days from within the UK/USA and 14-25 working days from elsewhere in the world for your samples to clear customs and for the local post to sort and deliver to our logistics centers.
Additionally, if you are located outside of the UK/USA/EU, please make sure you sign and date the customs label, so your samples make it safely back to us. At your discretion, you may also elect to pay for a service with tracking, to ensure the timely return of your samples, as we cannot be responsible for delays in the post.
Please also be aware that while we can ship our DNA collection kit to nearly anywhere in the world, there may be customs restrictions in your country that will make it difficult to send your samples back to us. Please contact your local authority for more information on sending DNA cheek swab samples out of your country.
Additionally, please ensure that is lawful in the country in which you reside, or if different,  in the country in which you are located when you take your sample or access your results, for you to take and submit the sample to us for testing, and to enter into this Contract and to provide the promises and undertakings which it contains, and for us to provide test results and any Related Services to you. For your legal safety, we advise that you do not place an order for Services, provide a sample, nor use Related Services in any jurisdiction where it is not lawful for you to do so.
---Please note that during November/December, additional delays may be incurred due to the holiday season. Please contact your local postal service for more information and plan accordingly.---