IMPORTANT INFORMATION FOR US CUSTOMERS: Your sample collection kit will contain a label with the activation code and a 2D barcode, rather than the test ID and standard barcode. Please use the sticker pictured below on the right.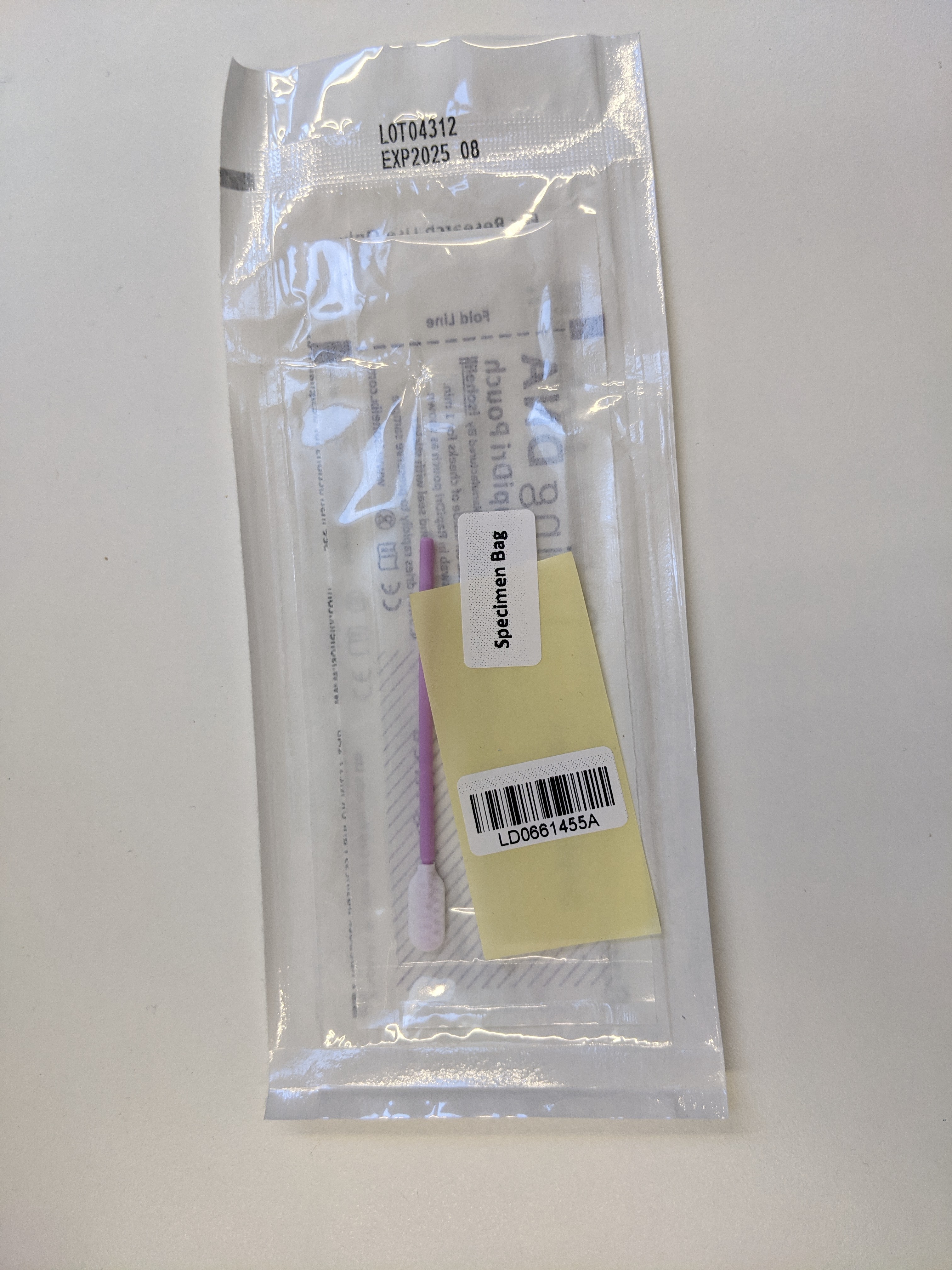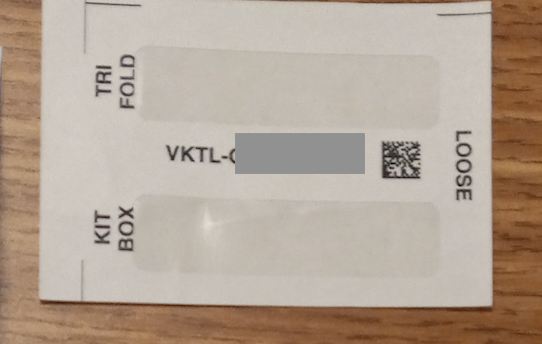 Swab and label for UK, Europe, and International kits Label for US kits, please use the label with the activation code
How do I take a Living DNA swab?
1. Open the sterile paper envelope to remove the swab
2. Rub and rotate the swab along the inside of your cheeks for the full 30-45 seconds.
3. Place the swab in the RapiDry pouch and seal with the test ID sticker. If your kit contains a sticker with an ID beginning with RD, please dispose of this label and only use the one beginning with LD0 (if in the UK, Europe, or the rest of the world) or the 12-character activation code (if in the USA).
You can discard the larger, outer packaging of the swab.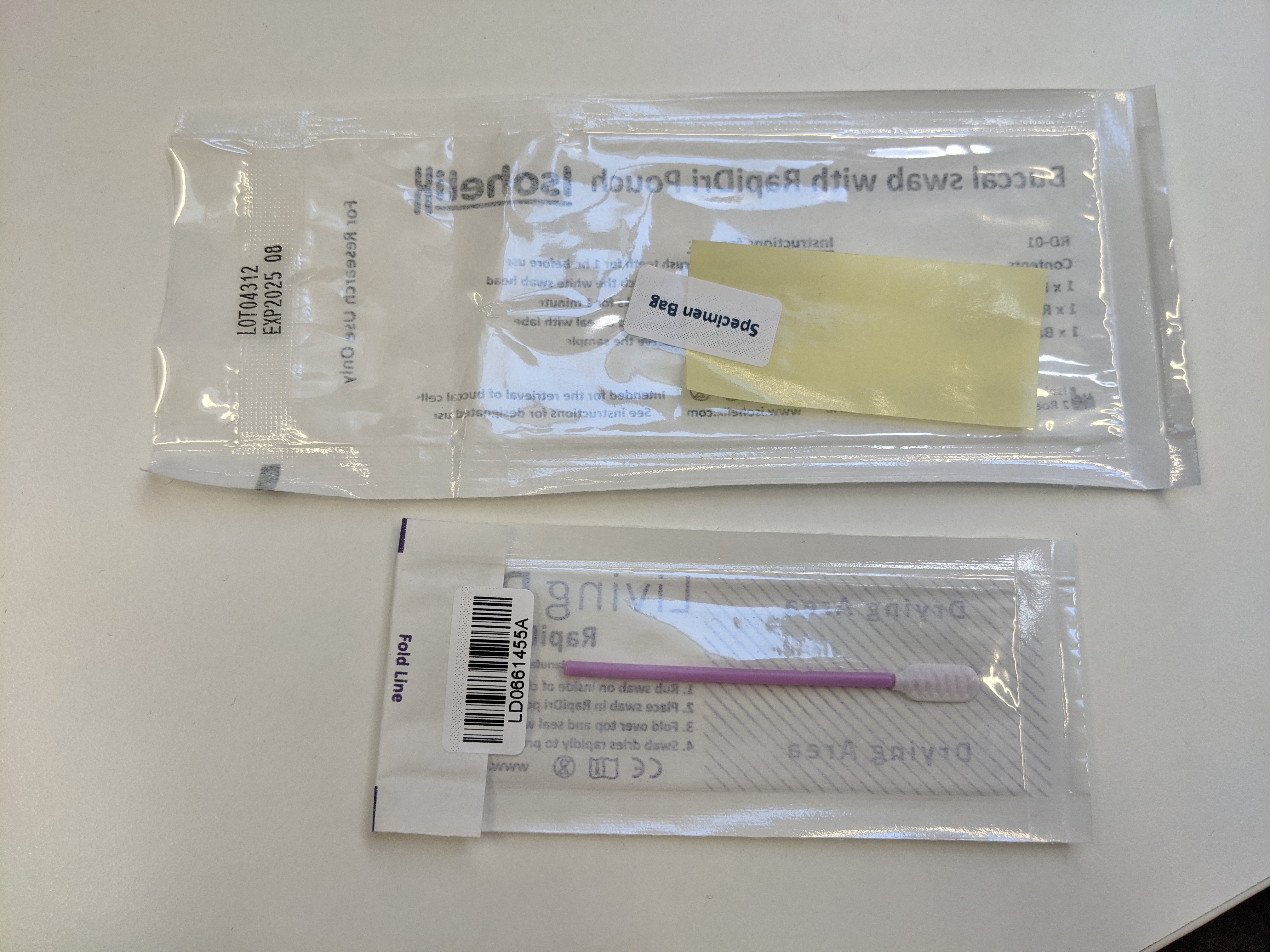 4. Put the RapiDri pouch in the postage bag and pop it in the post.*
Don't forget to activate your kit at www.livingdna.com/activate
*Please note that we're not able to offer a pre-paid postage envelope for all regions. If you're unsure whether your kit will contain a pre-paid envelope, please reach out to us by email. help@livingdna.com