Kits purchased from mid-November 2021 will follow a different process, and the instructional video is currently in development. The below relates to kits purchased prior to mid-November 2021.
Our new swabs come in a sterile envelope, using less plastic overall. The envelope also contains a rapidry pouch, which is designed to dry your sample faster and preserve the DNA.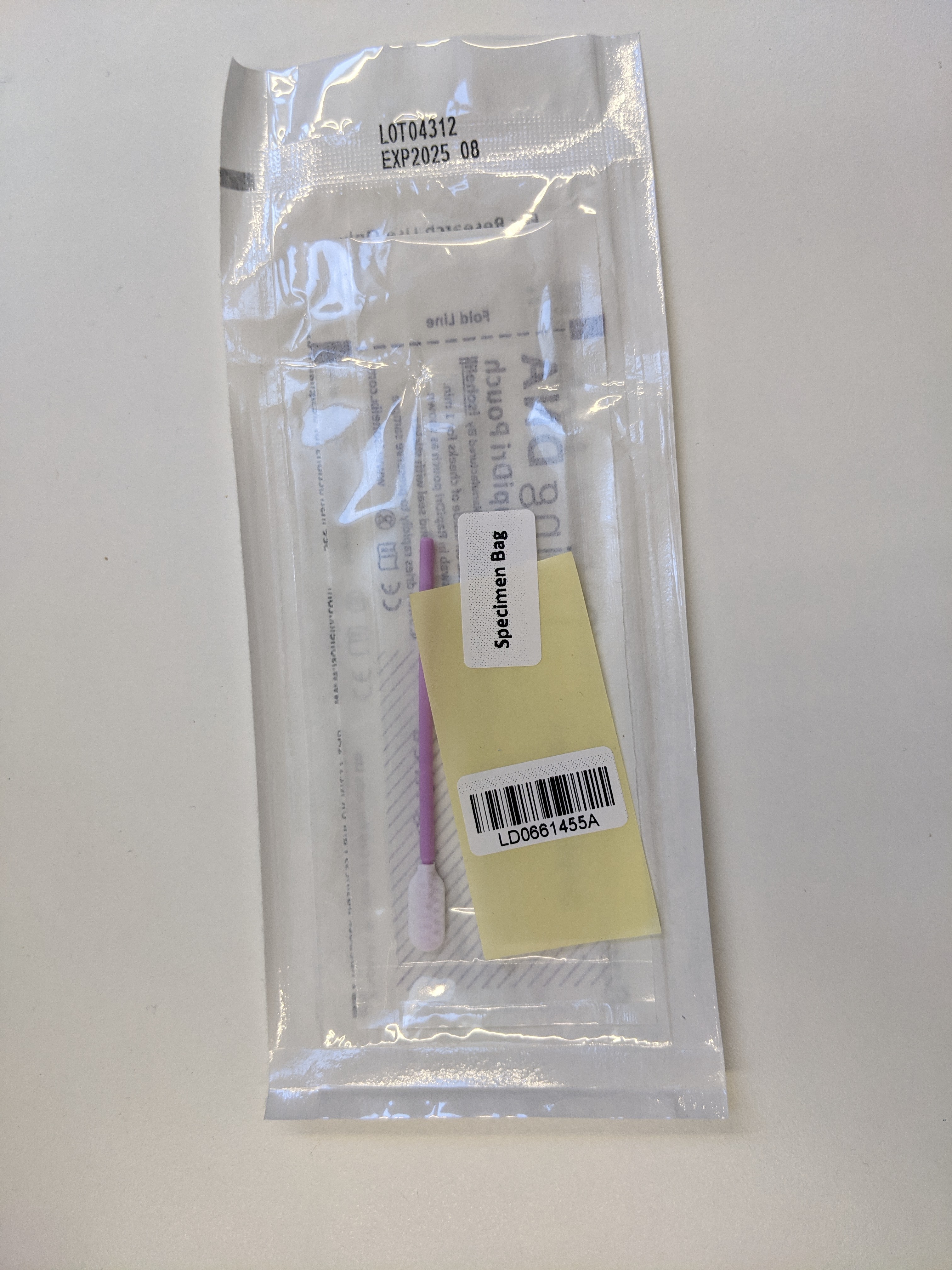 We are phasing out the silver bag in the kit for two reasons:
1. In testing the new kit style, we found that samples sent back in a silver pouch actually had a higher failure rate. This appears to be caused by the sealed environment making it harder for the swab to dry out completely and preserve the DNA.
2. We are conscious of our effect on the planet and, in an effort to reduce the plastic waste we generate have removed as much of it as we can from the kit overall.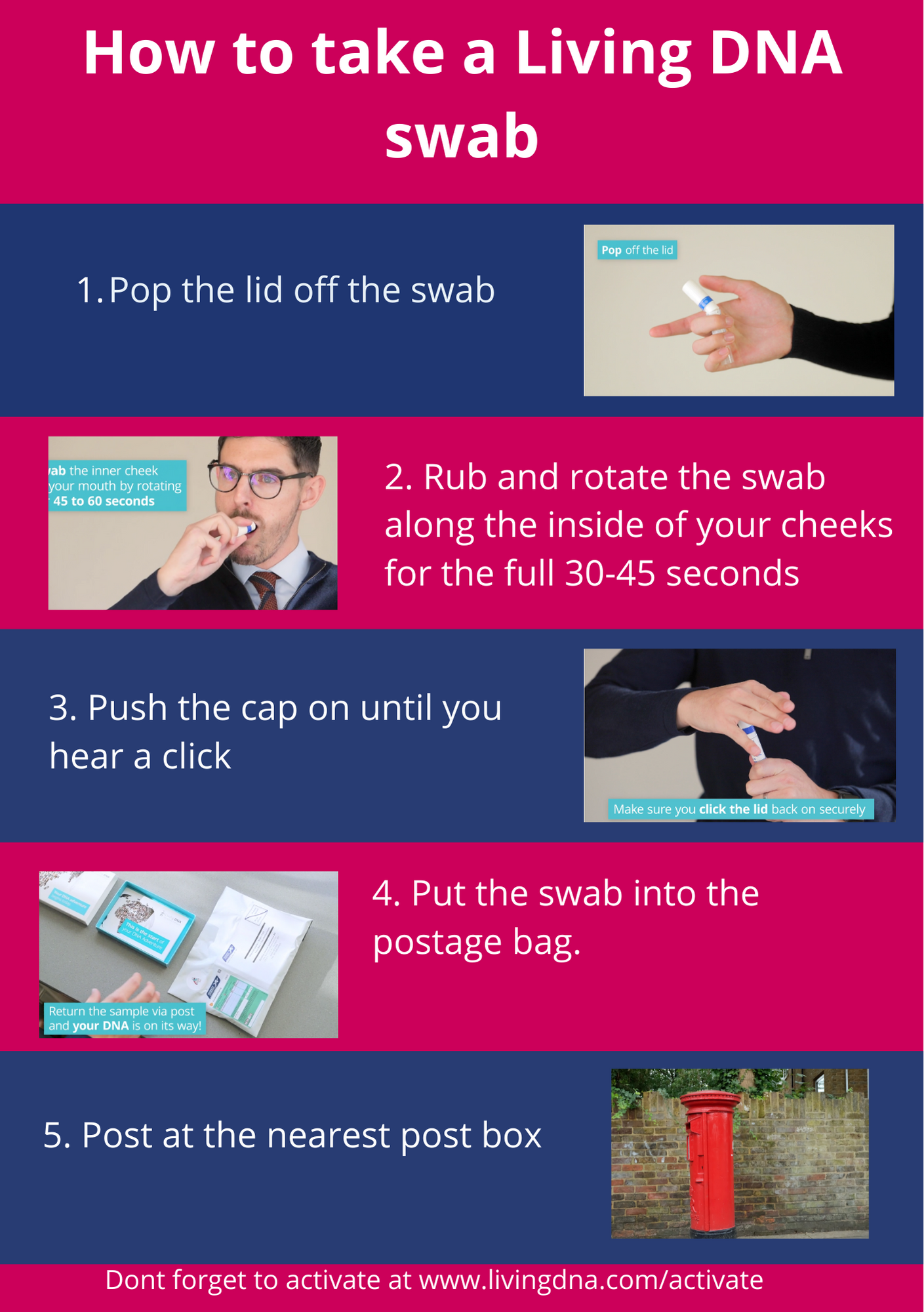 With our new swab and kit style, the following tips are still useful, but you won't need to let the swab air dry for quite as long.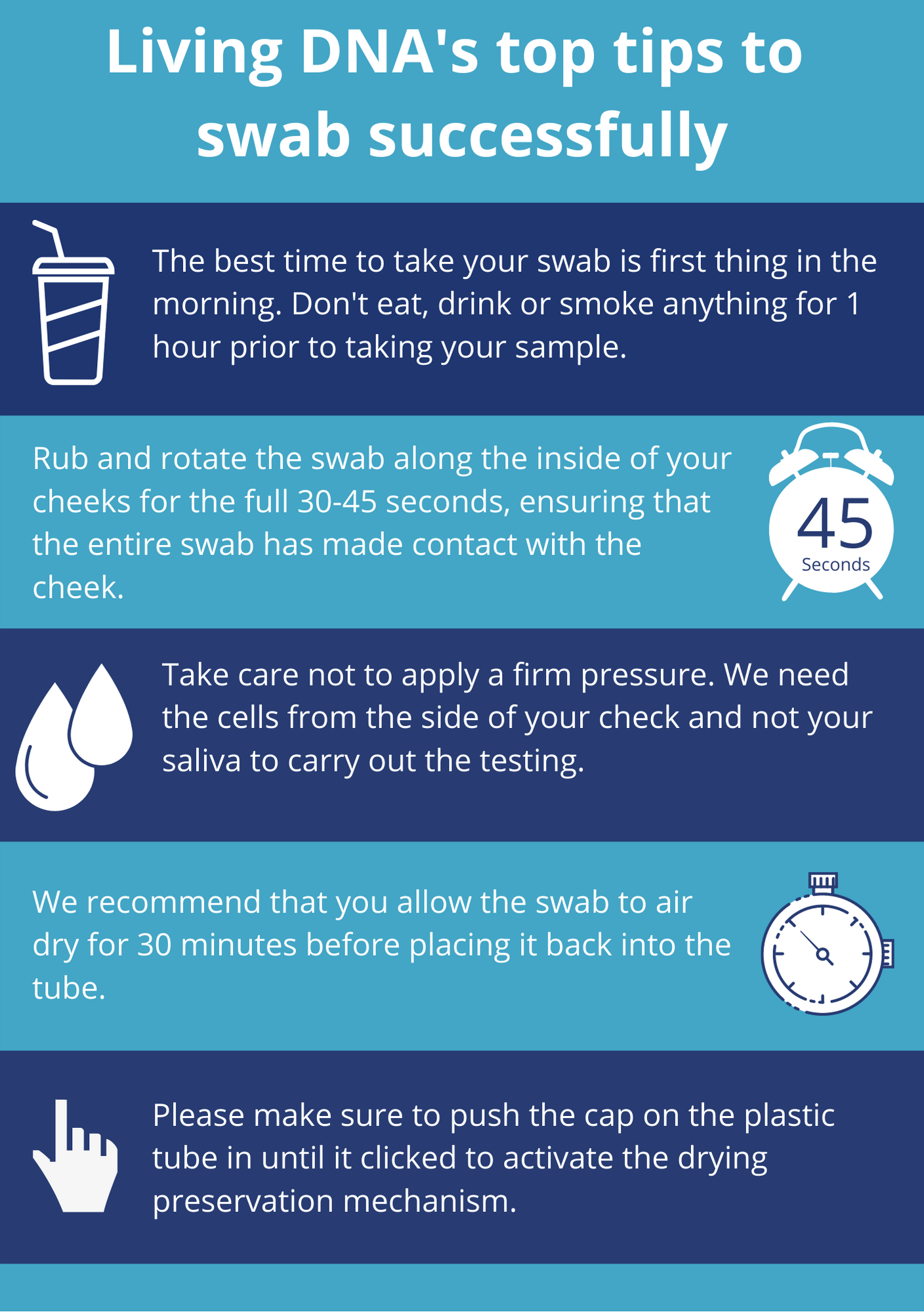 How do I take a Living DNA swab?
1. Pop the lid off, or open the sterile paper envelope to remove the swab
2. Rub and rotate the swab along the inside of your cheeks for the full 30-45 seconds.
3. (Old kit style) Push the cap on until you hear a click
4.a (Old kit style) Place the swab in a sliver bag and seal
4.b (New kit style) Place the swab in the Rapidry pouch and seal with the test ID sticker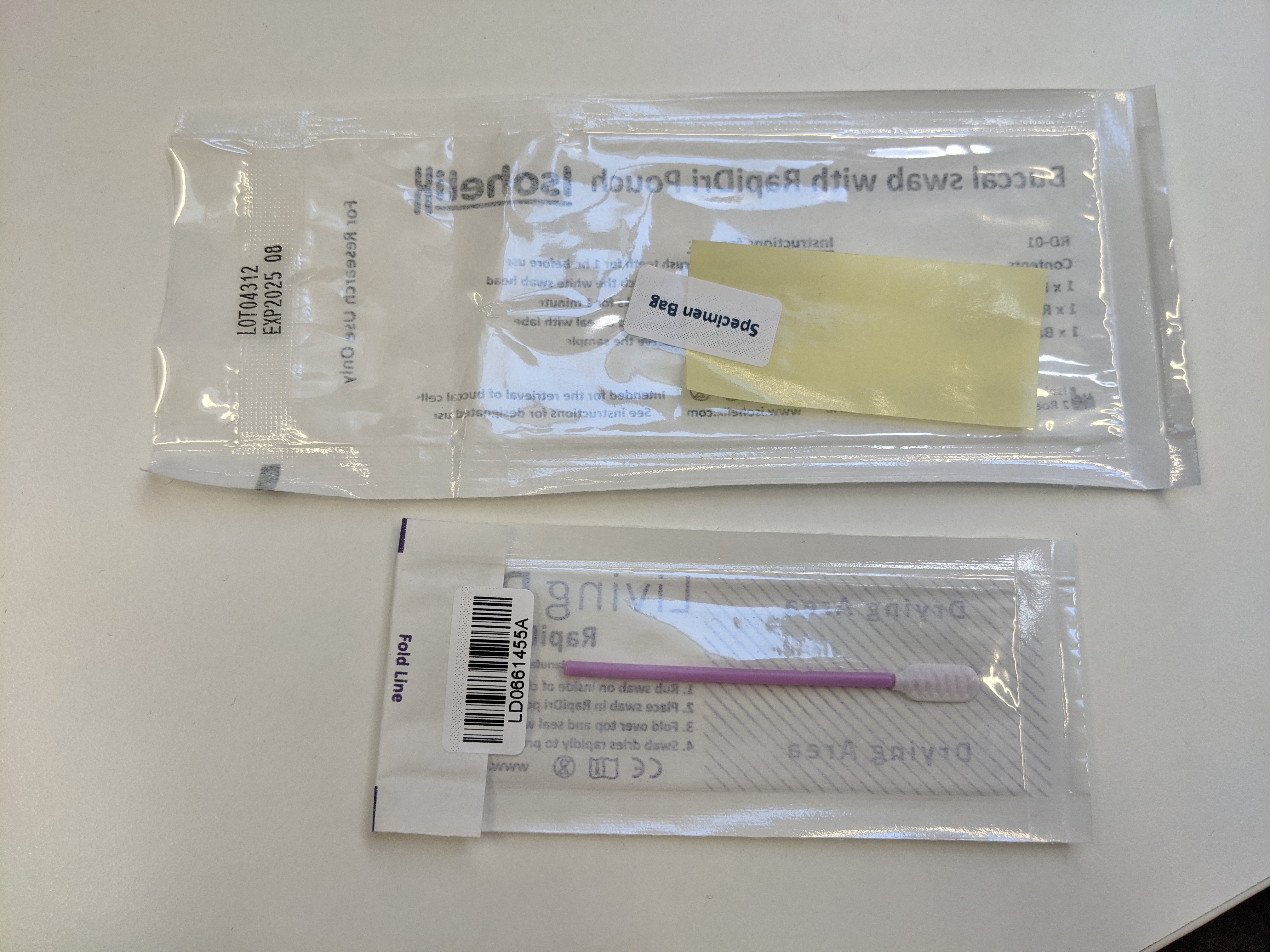 5. Put the swab and its container in the postage bag.*
Don't forget to activate your kit at www.livingdna.com/activate
*Please note that we're not able to offer a pre-paid postage envelope for all regions. If you're unsure whether your kit will contain a pre-paid envelope, please reach out to us by email. help@livingdna.com