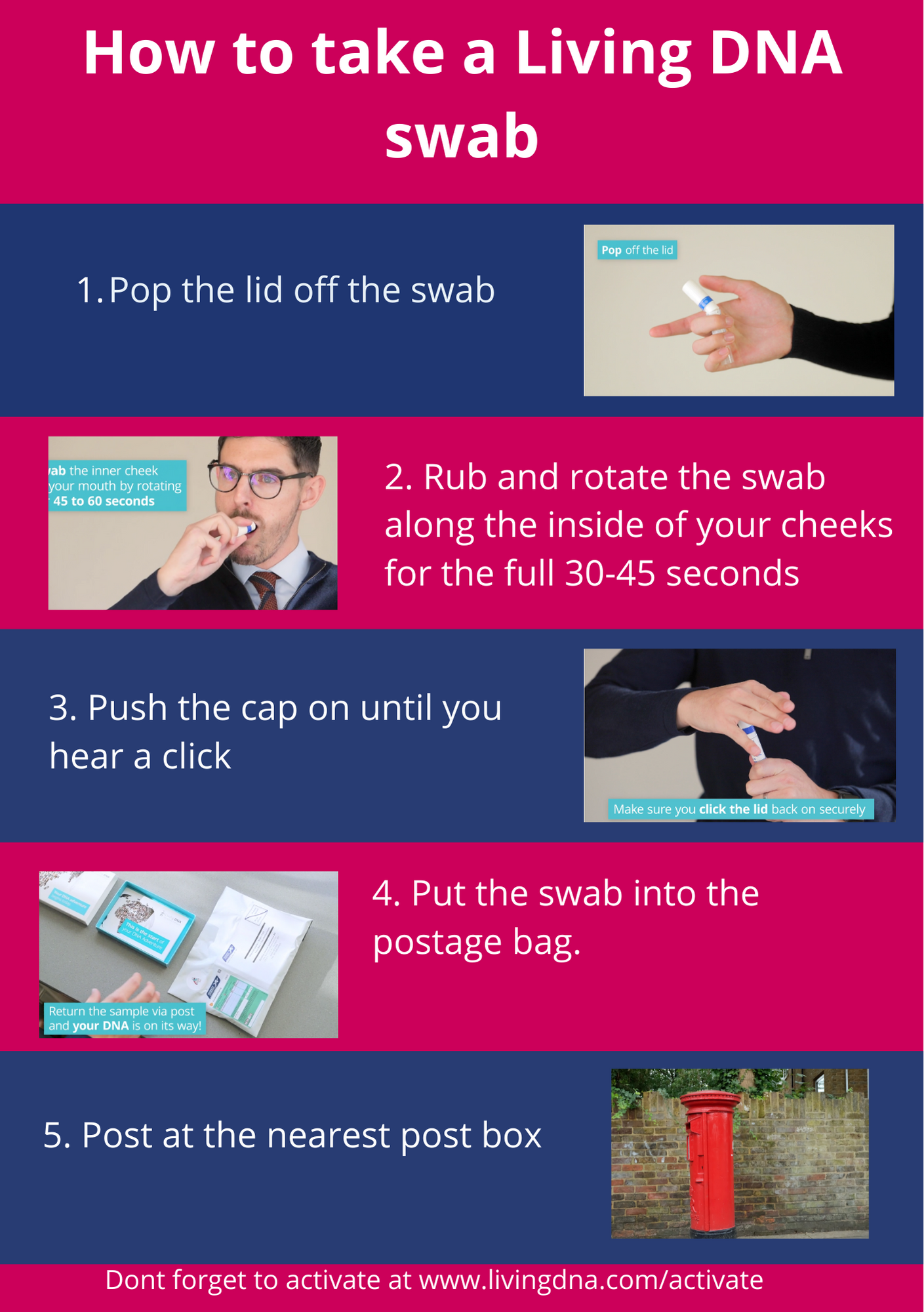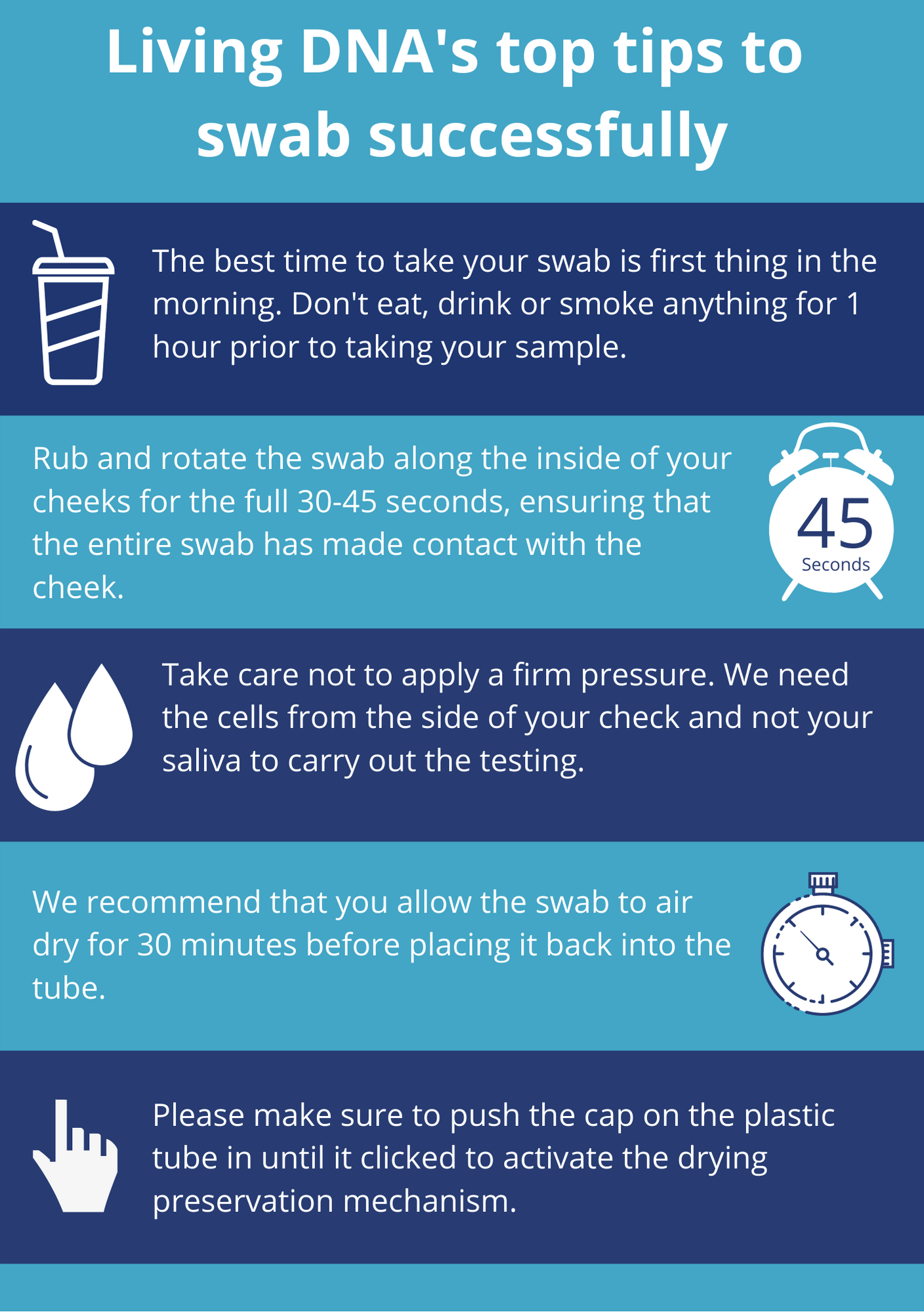 How do I take a Living DNA swab?
1. Pop the lid off the swab
2. Rub and rotate the swab along the inside of your cheeks for the full 30-45 seconds.
3. Push the cap on until you hear a click
4. Place the swab in a sliver bag and seal
5. put the silver bag in the postage bag.
Don't forget to activate your kit at www.livingdna.com/activate