If you haven't set a display name, your matches will see your full name on their list.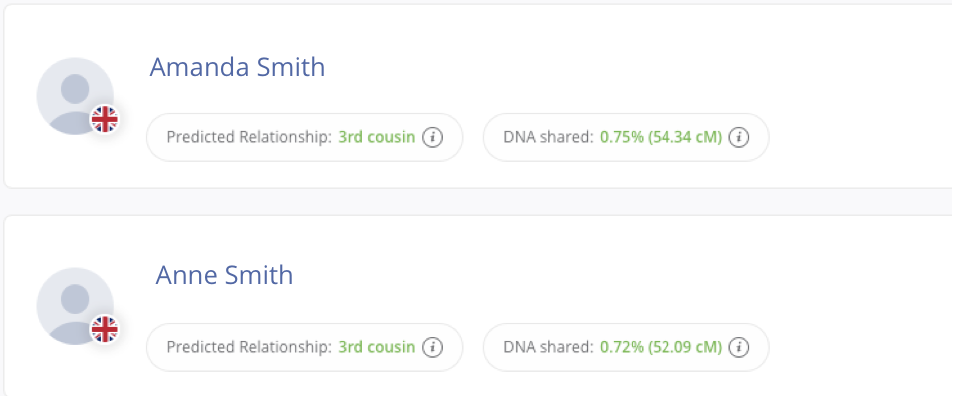 If you would not like to share your full name with your Living DNA matches, you can choose to set a display name. This could be your initials or a nickname.
If you are happy to share your full name with your matches, you do not need to take any action.
Your matches will still be able to contact you through our messaging system, and you can disclose your name to them at this point if you would prefer.
To check whether you have set a display name, click on DNA Profiles in the left menu.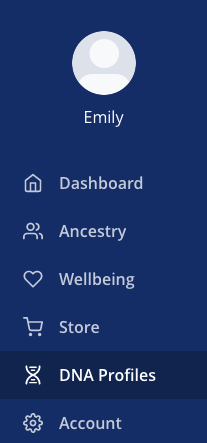 Next, click the arrow to the right of the profile you'd like to check:

This will take you to the profile information, which you can review and update should you choose to.
If you haven't already set a display name, the field will be empty. To update it, please click on the display name field: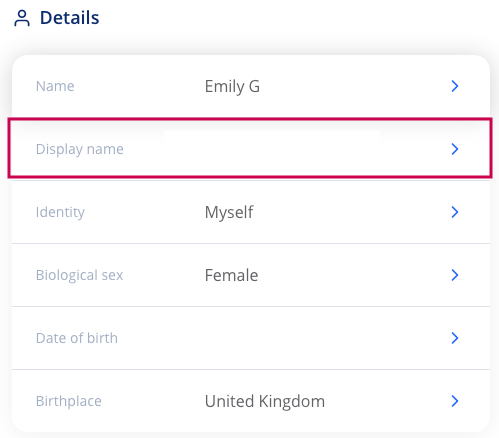 You can then enter the name you'd like to share with your matches - this can be your real name, initials or an alias.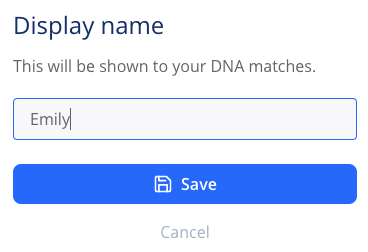 Remember to click 'Save'! If you don't click save, the change will be lost and you'll have to do it again.
Once you've clicked save, you'll be taken back to the details page, and can see the change you've just made.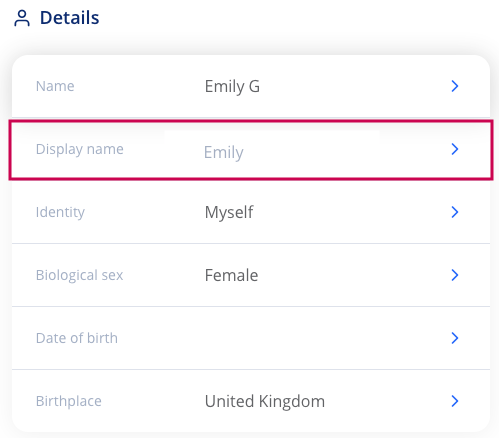 Once you've set your display name, you can always come back to change it at any time if you decide you'd like to use a different alias or update your details.