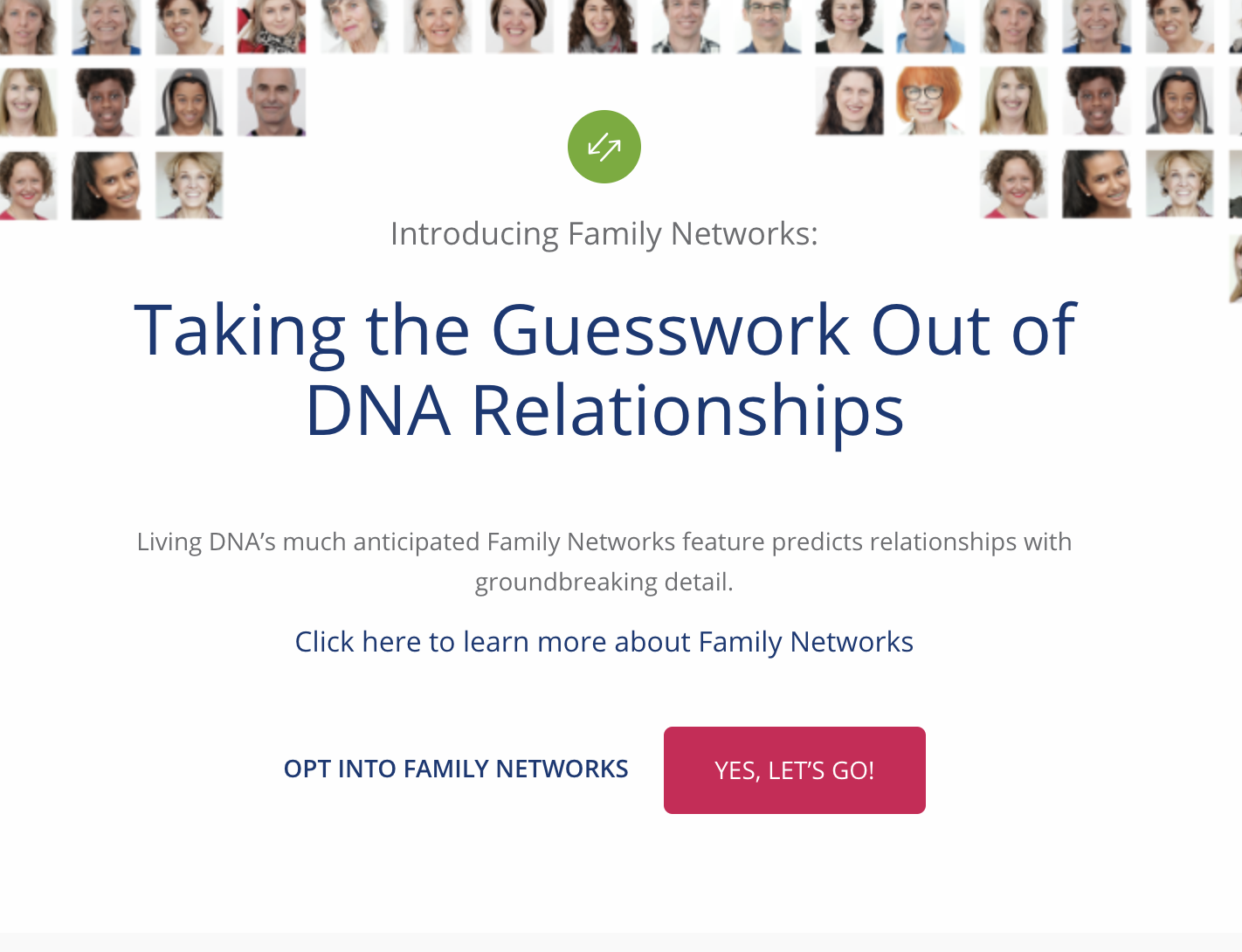 To opt in to our Family Networks service, please log in to your Living DNA portal and go to the My Tests area and click into the test you wish to opt in with.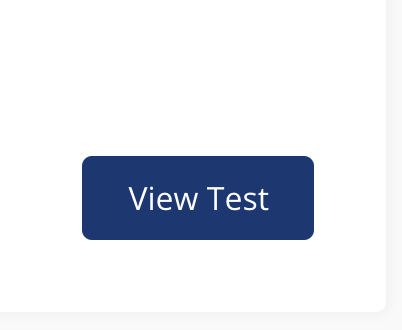 On the Left hand side of the portal results viewer, there will be an icon for Family Networks - please click on this icon.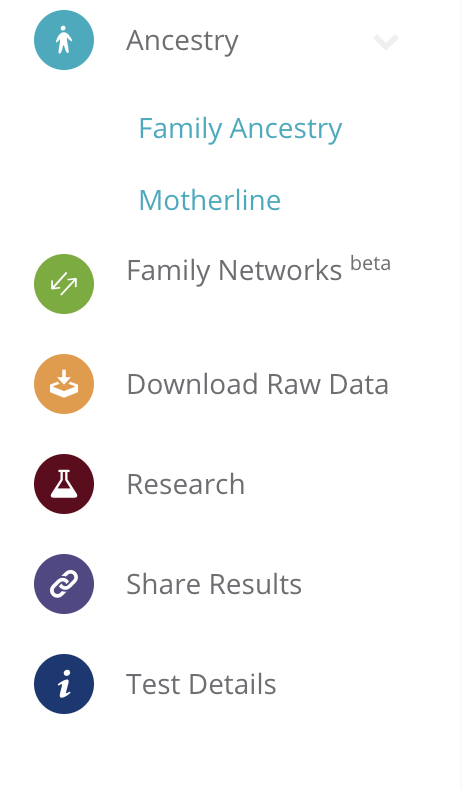 You will then be taken through our consent pages. Follow the steps through here to take part in Family Networks.
When you have successfully opted in you will be taken to the family networks page to discover your matches.