If you have multiple tests within your account we can help you navigate between the profiles. 
If you are using a computer
When logged into your portal, you should see a little portrait icon on the left had a side-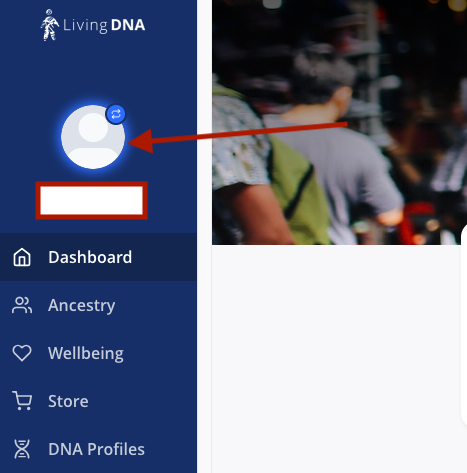 If you select this a list of all the tests appears. Please select the test you want- this will load you dashboard for that the test.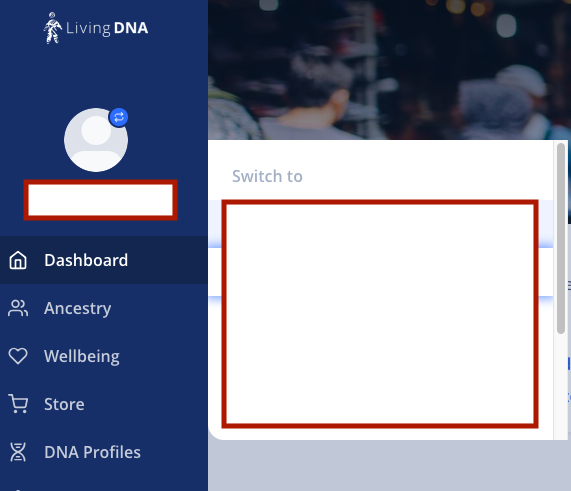 You can then select the ancestry option in the toolbar to bring up your results.
If you are using a phone
When logged into your portal you will see a dark blue tool bar on the bottom on the screen- select the three little dots, then DNA profiles.
Scroll to the test you wish to view, then select view profile. This loads your tests details. Then, back, in the blue tool bar select the portrait icon- this will load the test.