If you no longer wish to have an account with Living DNA and have all your personal deleted please follow the steps below.
The following steps will completely delete all data we hold for you, and all tests for which you are an owner. It will also trigger the destruction of any DNA samples wee are storing at our lab. This process is irreversible and will remove all trace of you as a living DNA customer, other than contact with our customer service team and certain billing details we are required by current HMRC regulations to retain.
If you are looking to remove a test but keep your account please refer to our help centre article How to remove a test from your portal
1. Sign in to your Living DNA Portal https://my.livingdna.com/signin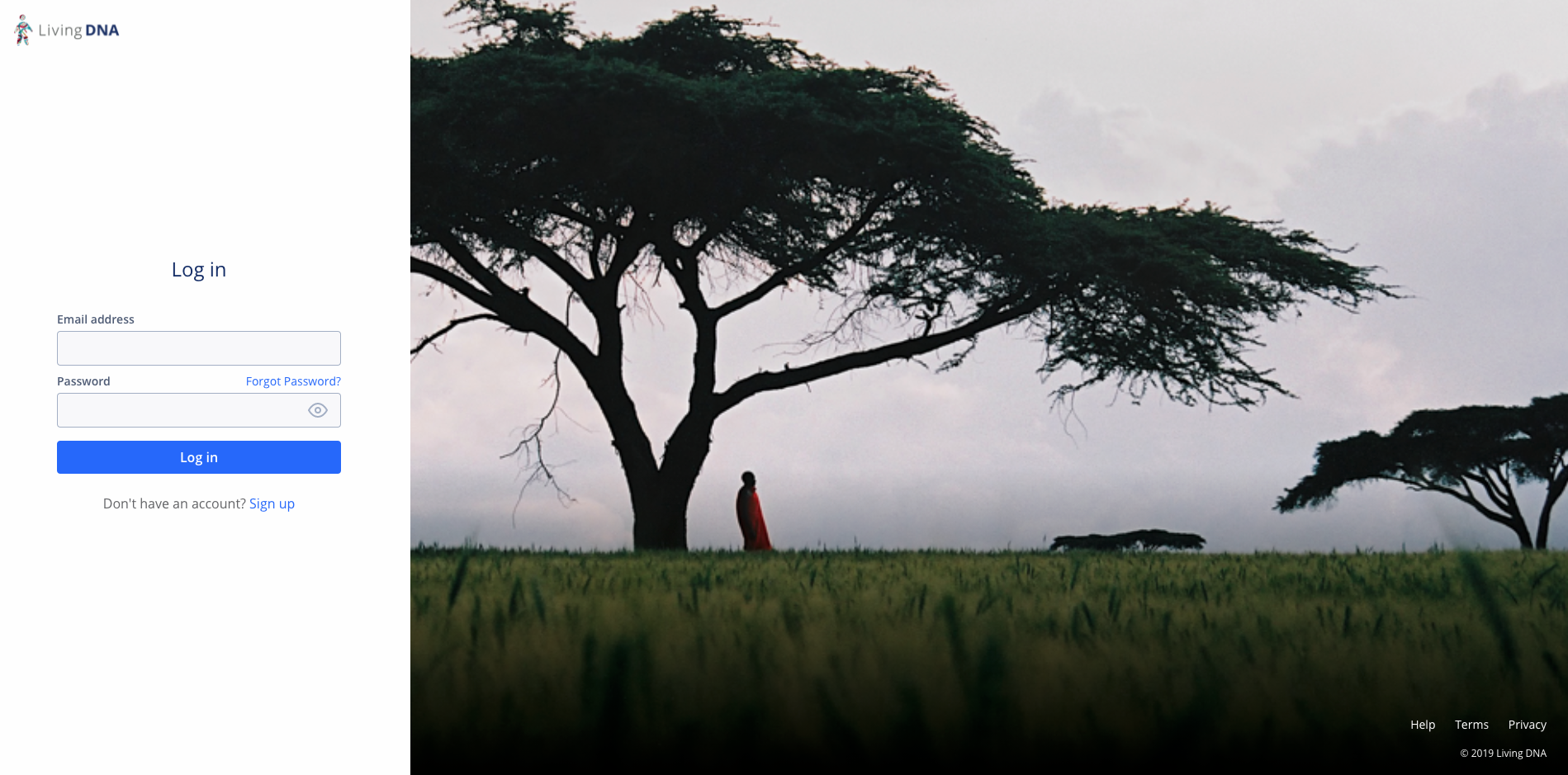 2. This will load your dashboard. Select 'Account' from the main menu on the left-hand side of your screen.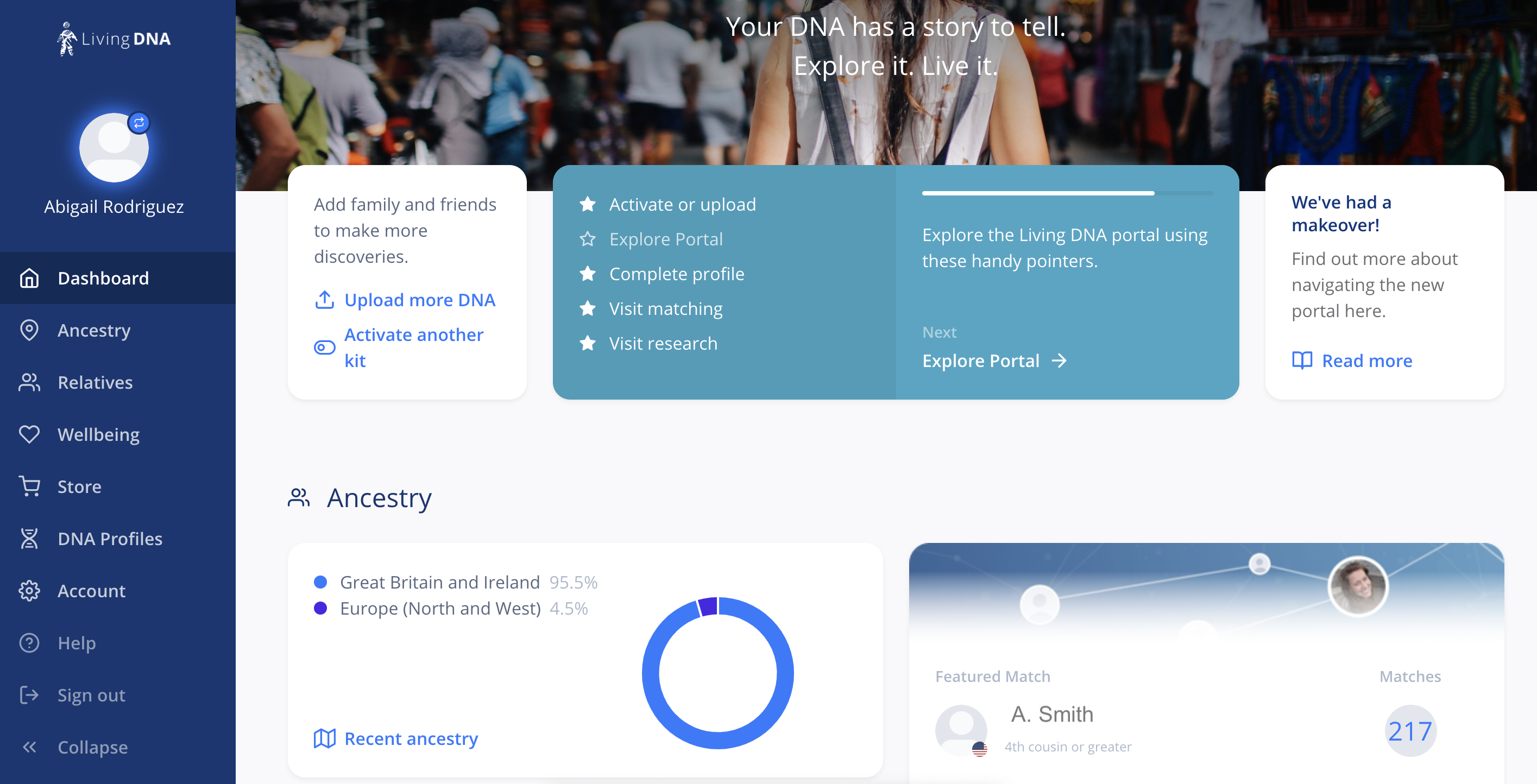 3. This will load your account details. Scroll, down the page and select 'Permanently delete my account'.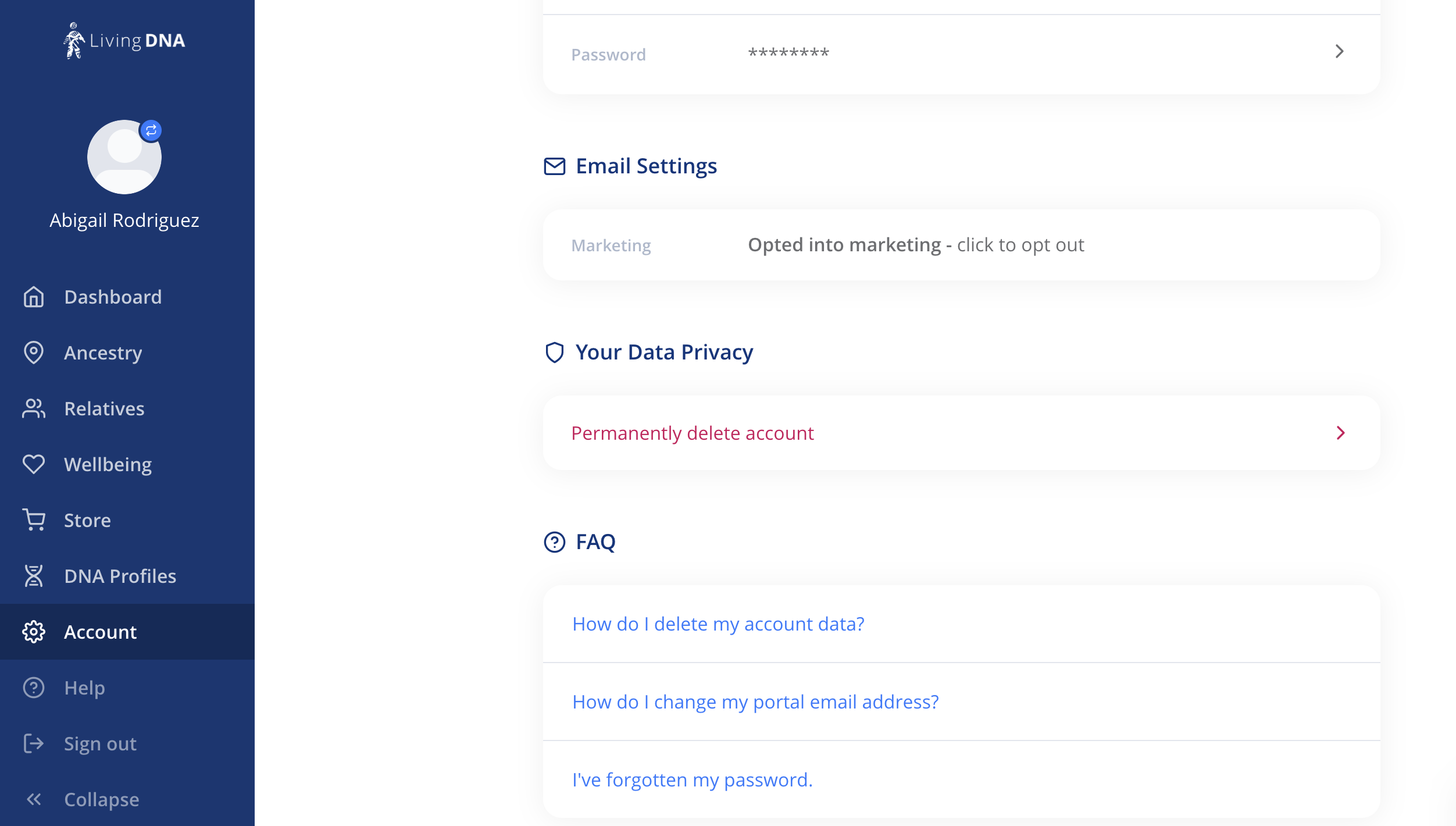 4. This will begin the deletion process. Please follow the steps, starting with 'proceed with deletion'.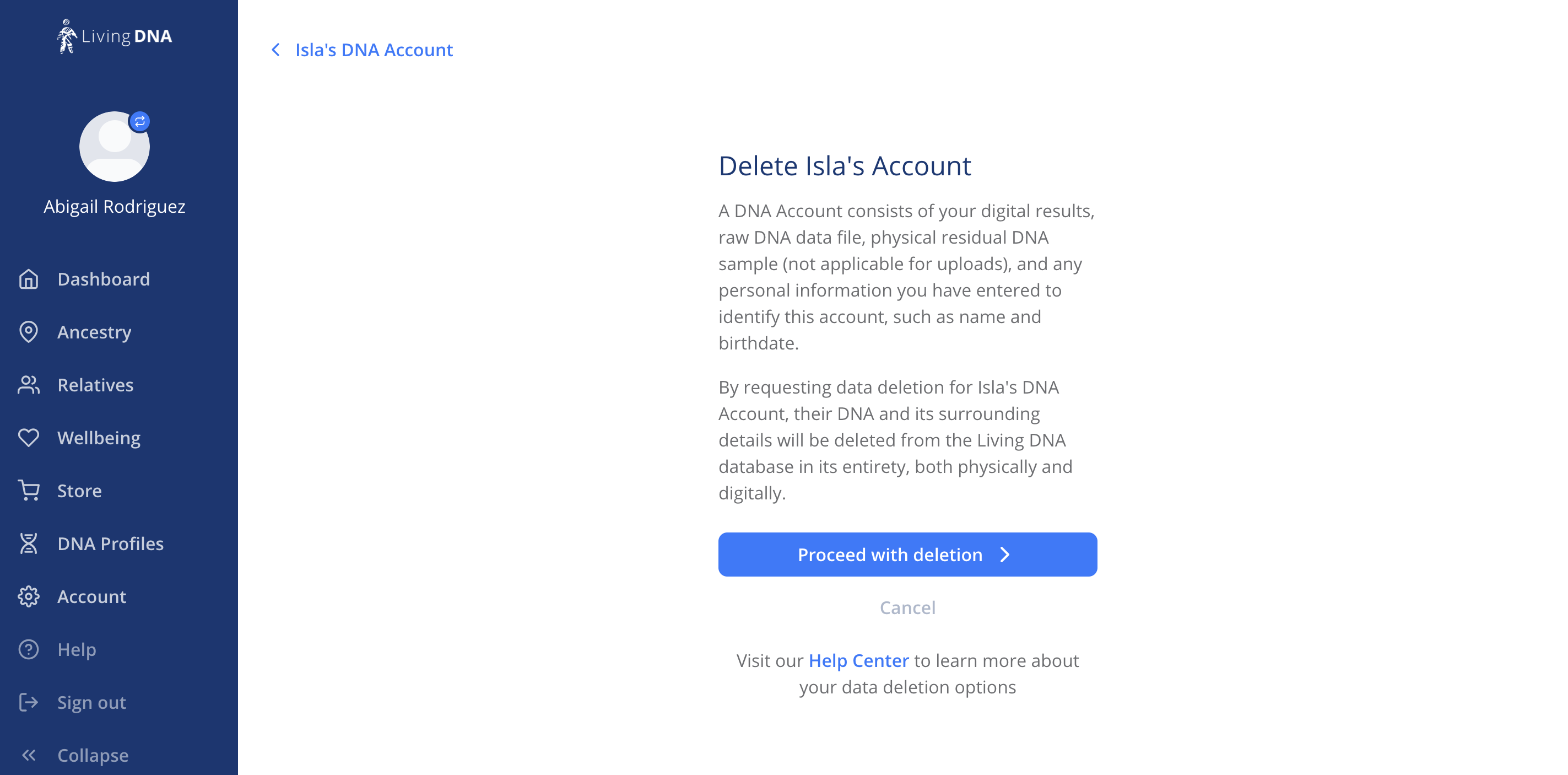 5. Please read over all the points, then select 'request deletion'.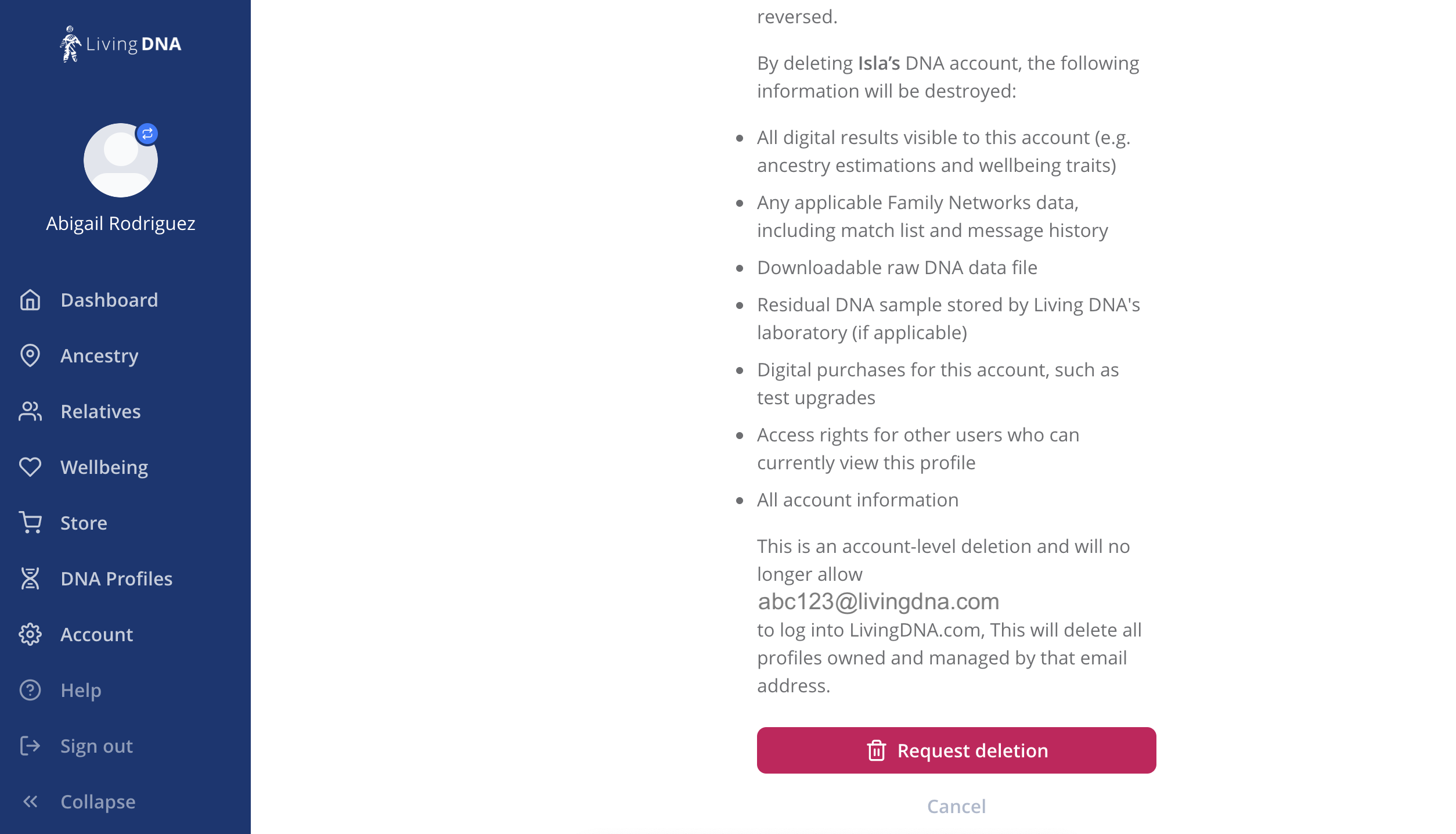 5. Please enter your password to confirm the request. Once your password is entered and you 'confirm deletion' the process cannot be reversed.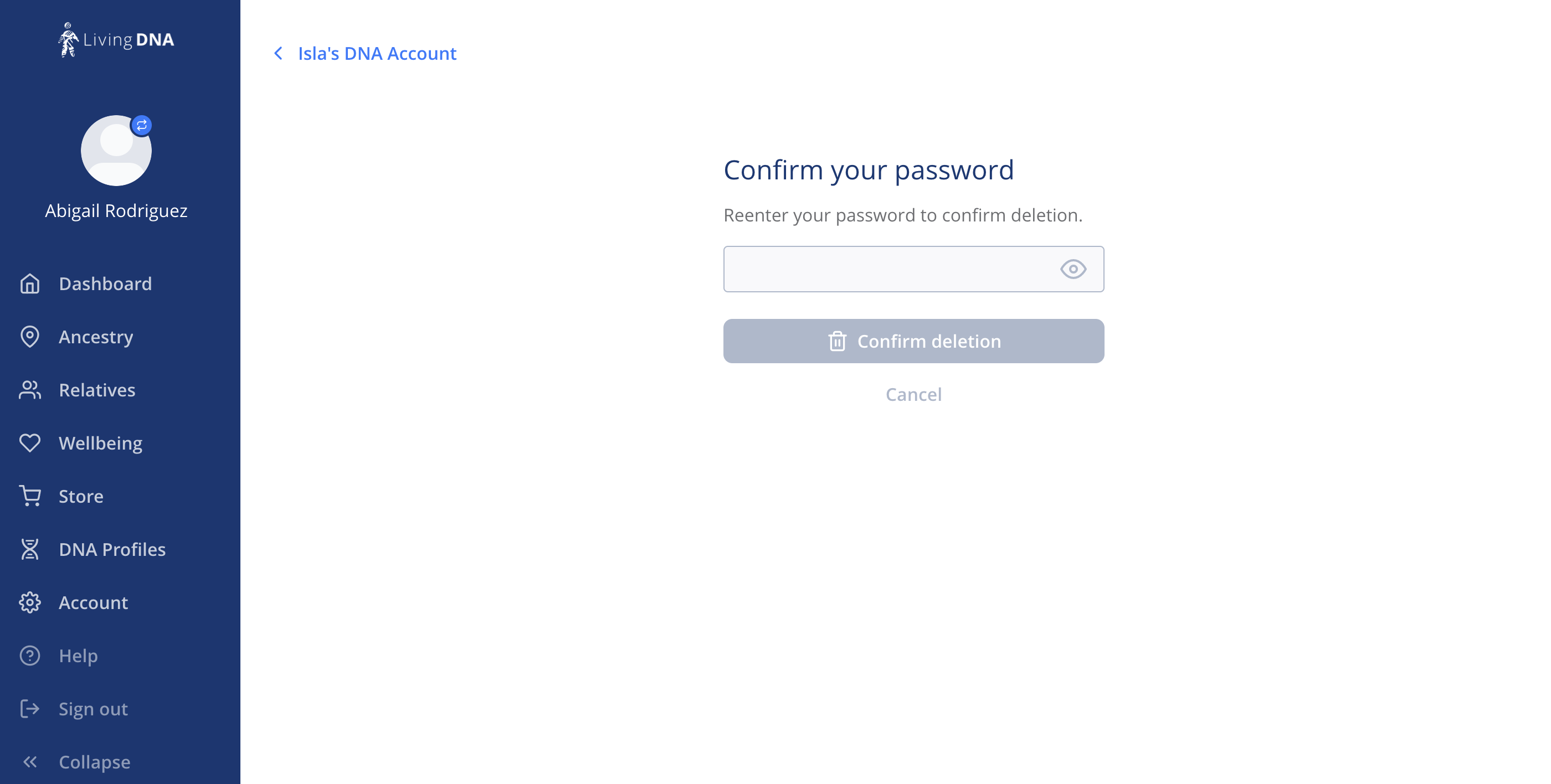 5. Once complete, we will action your request. You will no longer be able to access your account. Behind the scenes, we will be going through the processes of the deletion and, once complete, you will receive an email to confirm this.